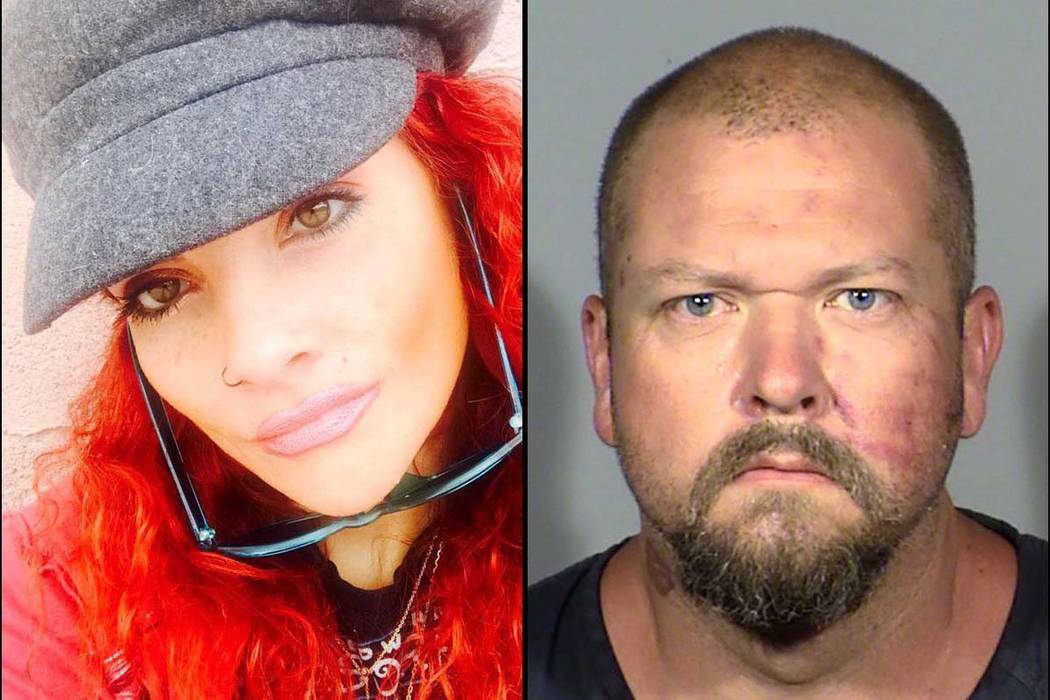 A judge on Friday ordered a Las Vegas man held without bail after watching police body camera footage that showed his hand wrapped around the neck of a woman who later died.
Las Vegas Justice of the Peace Melanie Tobiasson shook her head as the video played on a laptop in front of her.
"Metro police. Knock it off," Metro Officer Brice Warren could be heard yelling at the man.
From the witness stand, the officer described encountering the June 3 northwest valley struggle between 39-year-old Stella Martinez and her ex-boyfriend, 41-year-old Christopher Wood.
"She attacked me first," the officer said Wood told him.
Warren responded: "I don't care. Get your hands off her."
The officer repeatedly shouted "let her go," his commands echoing from the laptop through the courtroom. Martinez's family sat in the gallery and wept.
Wood's right hand clutched Martinez's throat, as his left hand ripped hair from the back of her head, the officer testified during a preliminary hearing in which the judge decided that prosecutors had enough evidence to present murder and other charges to a jury.
Martinez lay lifeless, as Warren and other emergency workers tried to resuscitate her at the scene.
Within three weeks, while hospitalized from her injuries, Martinez would be dead of brain injuries suffered from strangulation.
"She was a beautiful girl," Martinez's father, Igor Avras said after Friday's hearing.
Wood, who also faces attempted burglary and attempted home invasion charges, is due back in court next week.
Court records show that he has a history of domestic violence. He was convicted of attempted battery with substantial bodily harm in 2014 and sentenced to one to two-and-a-half years behind bars.
Contact David Ferrara at dferrara@reviewjournal.com or 702-380-1039. Follow @randompoker on Twitter.