Las Vegas mother maintains husband's innocence in baby's death
August 30, 2017 - 6:50 pm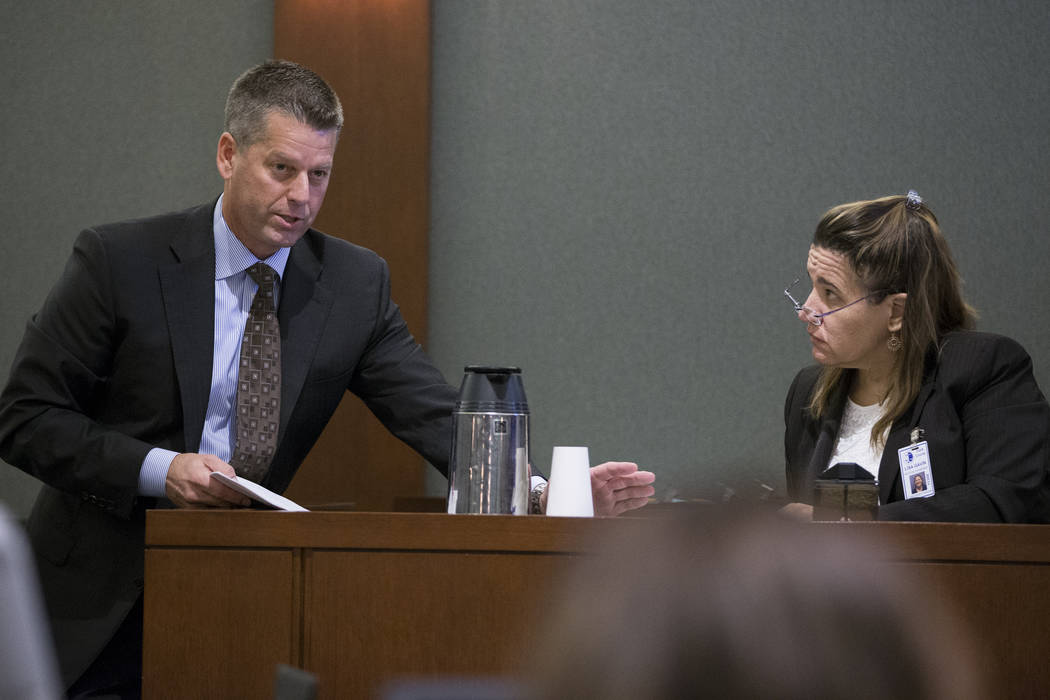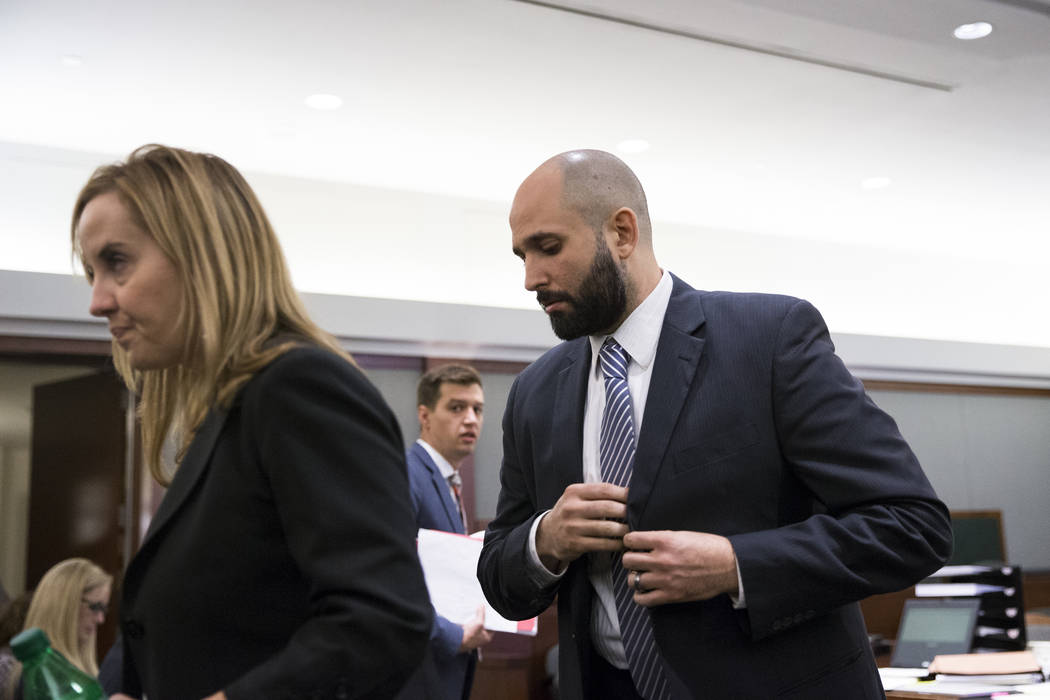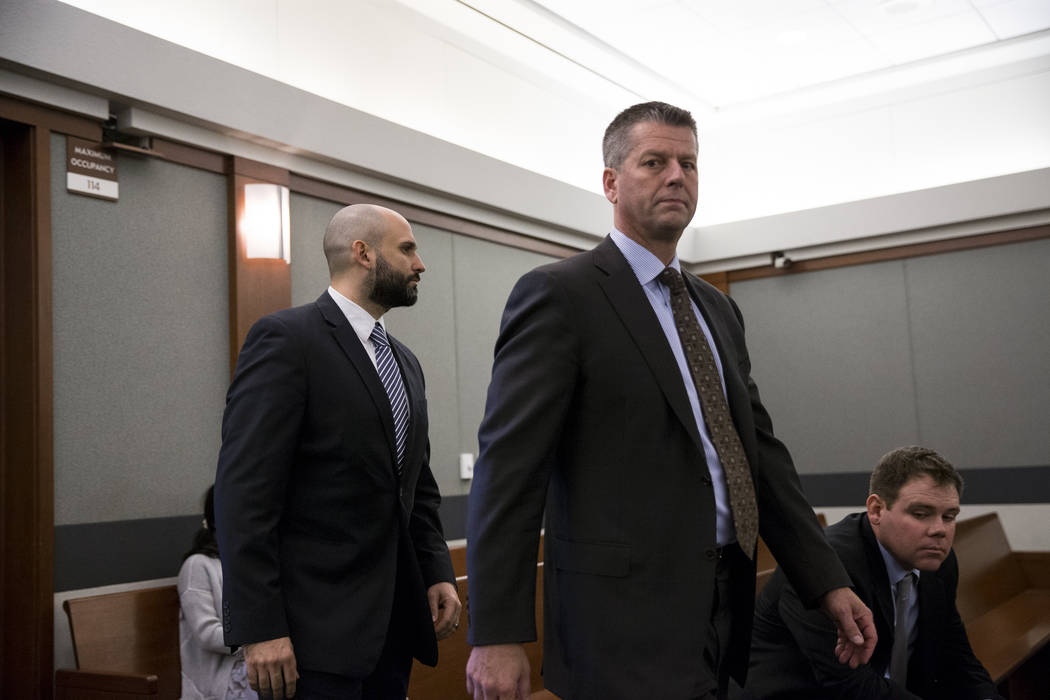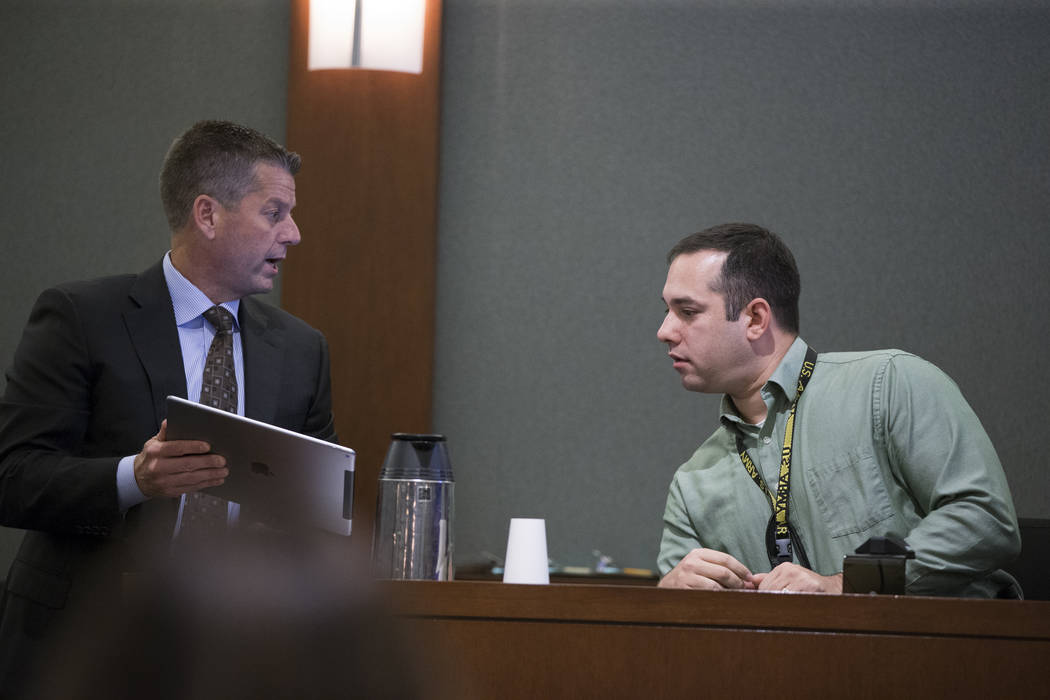 The mother of a 5-month-old boy who died last year of blunt force trauma described her husband on Wednesday as a patient, loving father who never once harmed their child.
"One hundred percent of his concern was around Henry and his well-being," the mother, Jacqueline Beato, testified. She called her husband "the most amazing father I've ever had the fortune to witness."
The father, Assuan Martinez, faces one count of murder and two counts of child abuse in the infant's Aug. 5, 2016, death.
Henry died after suffering several injuries at least two days prior, including a skull fracture, broken ribs and brain swelling. The coroner's office ruled his death a homicide.
Martinez has maintained that his son choked while feeding on a brand-new bottle, then became injured as the father frantically tried to clear the boy's airway.
Beato, a senior vice president for Caesars Entertainment Corp., was in Atlantic City when Henry was hospitalized in Las Vegas on Aug. 3, 2016.
"He told me that (Henry) had choked on the bottle and he tried to save him," she said in court Wednesday, shaking at times and clutching a large stuffed monkey in her lap.
At least once during her testimony, she broke down in tears, and Justice of the Peace Harmony Letizia called for a break to allow Beato to compose herself.
When Chief Deputy District Attorney Jacqueline Bluth asked Beato if she ever had concerns about Martinez taking care of Henry, the mother said, "No."
At the time of the father's arrest, a police report noted that the family had refused to cooperate with investigators from the coroner's office.
Police said Henry's blood was found on an ottoman in the living room, but detectives never found evidence of vomit or milk, which the father had said Henry coughed up after his airway was cleared.
Martinez's attorney, Peter S. Christiansen, said paramedics had given the boy a shot in the living room, which may have explained the blood.
Christiansen also noted that police never collected the bedding on the bed where the choking incident reportedly happened. A detective said the bedding was not collected because it showed no sign of vomit.
After the preliminary hearing, Letizia ruled that Martinez must stand trial on all charges in the case.
Contact Rachel Crosby at rcrosby@reviewjournal.com or 702-380-8135. Follow @rachelacrosby on Twitter.