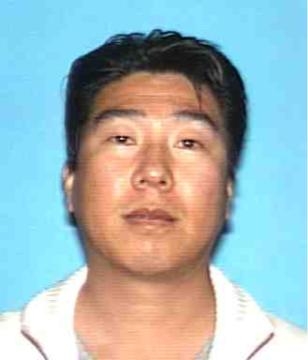 The Las Vegas sting that resulted in the arrest last week of five suspects alleged to be members of a Korean organized crime group is reverberating through Southern California, where three more people have been taken into custody.
Three people alleged to be associates of the Korean group have been charged in a Nov. 2 home invasion in Diamond Bar, Calif., and other robberies in the Los Angeles area are expected to be cleared because of the Las Vegas arrests, authorities said.
One of the suspects, Kyung Hwan Choi, 36, of Los Angeles, is thought to be a ringleader of the Southern California group. The other two men were identified as Andrew Kim, 26, and Young Kim, 39. Los Angeles County sheriff's officials said they also expect to charge three of the five group members arrested in Las Vegas in connection with the Diamond Bar home invasion.
The five men were taken into custody by FBI agents and Las Vegas police Saturday as they prepared to rob what they thought was a drug stash house. The arrests resulted from a monthlong undercover investigation, dubbed Vegas Hold'em, by a newly created organized crime task force.
All five men, detained in Las Vegas without bail, were indicted Tuesday by a federal grand jury on charges of conspiring to commit robbery and extortion, and conspiring to distribute cocaine.
Choi, who also goes by the first name of Kyle, surrendered to authorities in Pomona, Calif., Thursday morning. Las Vegas authorities in court papers have linked Choi to the planned robbery of the phony stash house, but he has not been charged in Las Vegas.
Authorities think this is the first time the California group planned a home invasion in Las Vegas.
The undercover investigation started after Choi and an FBI informant on Dec. 2 talked about committing bank fraud with the help of stolen identities, a criminal complaint said. Choi had bragged that he ran a home invasion ring and asked the informant to find him upscale targets.
Choi described one of the group members arrested here, James Arum Han, 28, as his "right" guy who had stolen $500,000 in home invasions the previous month, the complaint alleged.
Han later told an undercover FBI agent he was responsible for more than 100 home invasions, the complaint said.