Lawyers for convicted killer Kirstin Lobato want DA to take a fresh look at evidence
February 22, 2017 - 6:22 pm
Updated February 22, 2017 - 7:11 pm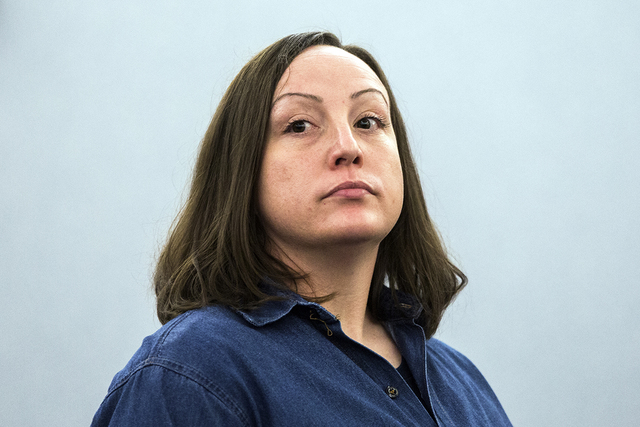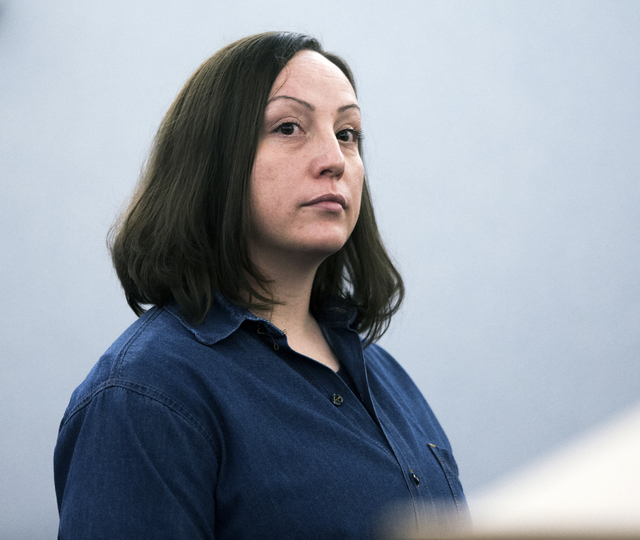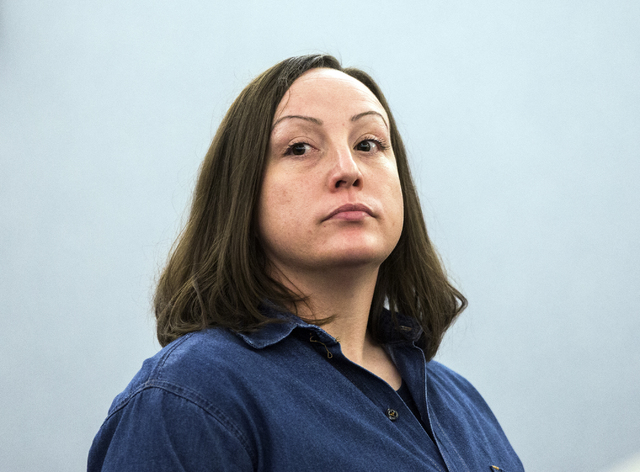 Lawyers for Kirstin Lobato, a woman serving a prison sentence for a killing she says she did not commit, have asked for an analysis from the Clark County district attorney's office newly formed conviction review unit.
Should prosecutors decided to take a fresh look at the case, Lobato could be freed without a judge hearing new evidence, Vanessa Potkin with the New York-based Innocence Project told reporters after a court hearing Wednesday. Lobato, who is being held at the Florence McClure Women's Correctional Center, was not present in court.
Potkin, working with Las Vegas attorney David Chesnoff, referred to "massive evidence of (Lobato's) innocence," including evidence that could be analyzed through forensic testing that was not available at the time of Lobato's second trial in 2006, when she was convicted of voluntary manslaughter and sexual penetration of a body.
District Attorney Steve Wolfson said his office would c0nsider new evidence, but "we're not going to second guess what a jury did."
Prosecutors began reviewing the unit's first case about two weeks ago, but Wolfson declined to name the defendant.
Late last year, the Nevada Supreme Court, in a unanimous decision, ordered an evidentiary hearing on several claims raised by Lobato, who appealed her conviction in the killing and cutting off of the penis of a homeless man in Las Vegas.
Lobato has gained supporters who say she was wrongly convicted in the 2001 death of Duran Bailey, which occurred during what prosecutors described as a three-day methamphetamine binge. Bailey, 44, sometimes slept in a trash bin and was known for trading drugs for sex.
The Supreme Court said a hearing is needed on the decision made by Lobato's legal counsel at trial not to hire an expert witness to pinpoint the time of death. Lobato claims she was in Panaca at the time of the slaying.
Contact David Ferrara at dferrara@reviewjournal.com or 702-380-1039. Follow @randompoker on Twitter.
RELATED
Prominent Las Vegas lawyer takes on case of convicted killer Kirstin Lobato
Court orders new hearing for Kirstin Blaise Lobato, convicted of killing homeless man in Las Vegas
Campaign aims to free woman who killed homeless man