Los Angeles defense attorney charged in racketeering indictment
Updated June 23, 2017 - 7:49 pm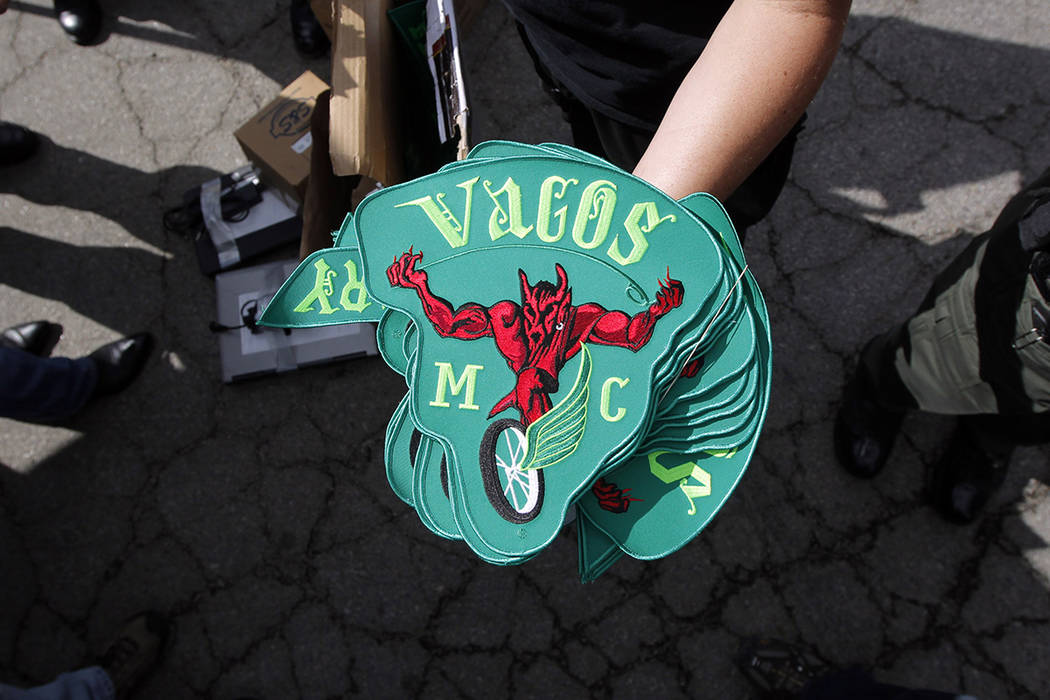 A Los Angeles defense attorney is among the 23 Vagos motorcycle club members who were indicted on racketeering charges last week.
Jeff Voll, 52, is a former deputy public defender and the vice president of the California DUI Lawyers Association. He had no criminal record — not even a traffic offense — until he was charged this month in a 12-count indictment that accuses the bikers club of running a ruthless criminal enterprise.
The gang's alleged activity includes murder, kidnapping, assault, and witness intimidation.
Voll was arraigned Friday in federal court in Las Vegas Friday following his arrest in California last week.
Voll's nickname, "Shyster," is a slang term for a lawyer who uses unscrupulous or deceptive business methods.
In a legal filing submitted immediately after the hearing, Assistant U.S. Attorney Cristina Silva said that he used to hold Vagos "church" meetings in his law offices.
Alleged crimes
"He used his position as a criminal defense attorney to intimidate witnesses," Silva said.
Silva described Voll as instrumental in intimidating witnesses in the 2011 murder trial of a Vagos member who was accused of shooting and killing a member of the rival Hells Angels gang at the Sparks Nugget Hotel & Casino. Silva claimed Voll bought a ticket for a witness to travel to Reno to submit perjured testimony.
"He uses the color of office to intimidate witnesses," Silva said. "He uses his position and access to investigators to find witnesses and intimidate them."
Voll is characterized as a callous criminal in the indictment, which, among other things, accuses him of selling an AR-15 assault rifle to a Vagos member in Dec. 2016. At the time of the sale, Vagos allegedly told the recipient that he had other weapons for sale "that had bodies on them."
"He is an individual who is educated and a practicing attorney. His role in the criminal enterprise is crucial," Silva said.
Voll's attorney, Josh Tomsheck, highlighted his client's legal career and clean criminal record and his background as a Little League baseball and youth basketball coach.
"This is a man who has lived on this earth for over half a century and has absolutely no criminal history," Tomsheck said.
U.S. Magistrate Judge Cam Ferenbach ordered Voll's release from federal custody.
"I don't see how I could frankly detain somebody on this record," the judge said.
Voll has active membership status with the California state bar.
Contact Jenny Wilson at jenwilson@reviewjournal.com or 702-384-8710. Follow @jennydwilson on Twitter.