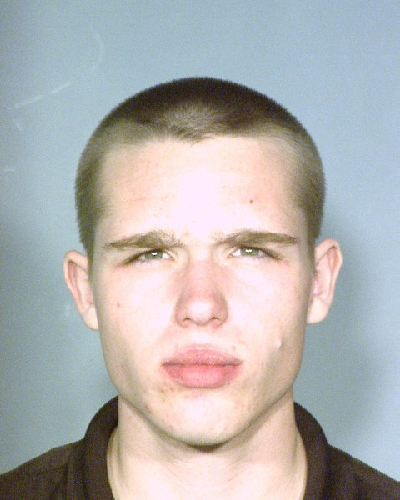 A Jan. 8 preliminary hearing has been set on weapons charges for Jake Howell, the Las Vegas teenager arrested last week and accused of bringing an unloaded semiautomatic rifle to the Northwest Career and Technical Academy.
Howell, an 18-year-old June graduate of the public school, is facing five gross misdemeanor charges of possessing a dangerous weapon on school property. He was being held at the Clark County Detention Center.
Besides the rifle, authorities confiscated a 16-inch bayonet, a pistol and two knives from Howell's car last week.
FBI agents assigned to the Southern Nevada Joint Terrorism Task Force have tied Howell to another teen facing federal weapons and explosives charges.
Authorities think Howell and the other teen, Steven Matthew Fernandes, are "best friends" who graduated together for the technical academy in northwest Las Vegas.
Fernandes, 18, who has claimed to be the leader of a small militia, is in federal custody. He is alleged to have made "alarming" statements promoting school violence to a confidential FBI source.