Man cleared in Las Vegas double murder could soon be headed home
Updated September 27, 2018 - 7:30 pm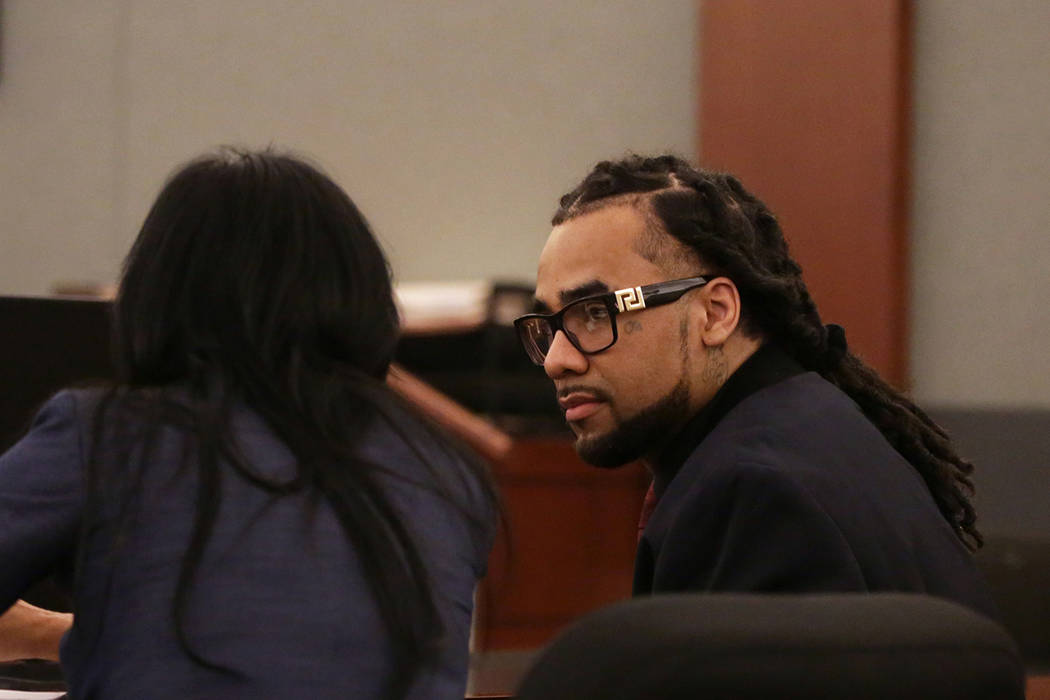 For nearly six years, Cynthia Sanchez has visited her son at the Clark County Detention Center, and for most of that time, he faced the possibility of being sent to death row for a double homicide.
But after a jury's verdict on Thursday, Maurice Sims is unlikely to spend much more time behind bars.
Earlier this week, he was acquitted of two counts of murder, one count of attempted murder and several other charges, though he was found guilty of burglary in connection with what prosecutors described as a home invasion gone awry that left Anthony Anderson and Evin Russell dead and another man injured.
After the same jury cleared Sims on a charge of felon in possession of a firearm, which could have resulted in more prison time, Sanchez stood with family members, wiping tears from her eyes.
"I told the attorneys that God was going to make the truth come out," she said. "The truth. And that's what happened."
Sims is still scheduled for sentencing on the burglary charge in November, but he could be released from prison within a short time after that. The range of punishment on the burglary charge is four to 10 years, and Sims would receive credit for the time he has already spent in jail.
Prosecutors have said the two men were shot and killed after Anderson fought back during an invasion of a residence inside the Harbor Island Apartments on East Harmon Avenue near Paradise Road. On Jan. 8, 2013, Sims, his girlfriend at the time, Sasha Williams, and two other men broke into an apartment to get a TV she believed she was owed, authorities said.
One of his Sims' attorneys, Ivette Maningo, said that Sims has "always maintained that he did not know what was going to happen in that apartment."
A third apartment resident, Laurice Brightman, was shot in the buttocks during the fray. He jumped out a window to escape, police said at the time. Brightman reportedly told police Williams showed up at the home with three men carrying guns who forced their way inside. Williams, who is free, said she was owed $200 for a phony credit card that the victims made, so she wanted a TV in return.
Da Ron Morris pleaded guilty in the slayings and is serving decades behind bars. Williams and Brandon Range, who is in prison, also pleaded guilty to conspiracy and other charges.
Sanchez said she sympathized with the mothers of Anderson and Russell.
"My heart has hurt for them all these years because nobody deserves anything like this at all," she said. "I'll always keep them in my prayers. Always. Always."
Williams did not testify during the first double murder trial for Sims, which ended in a hung jury. For the second trial, which started earlier this month, prosecutors dropped the death penalty, and called Williams as a witness. Defense attorneys Maningo and Peter Christiansen said Williams did not keep her story straight while on the witness stand.
"He's always kept the faith," Maningo said of Sims. "And he's always told me that the jury would understand if they heard from Sasha Williams."
Contact David Ferrara at dferrara@reviewjournal.com or 702-380-1039. Follow @randompoker on Twitter.