Man indicted in claw hammer slayings may face death penalty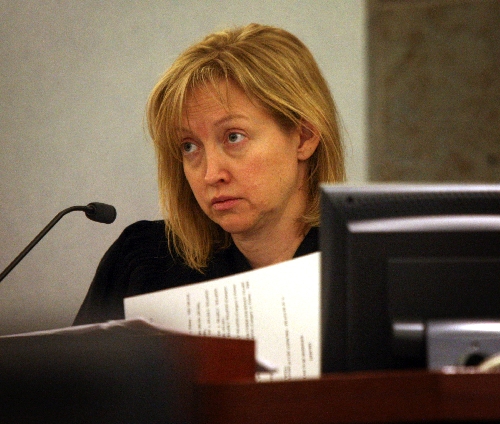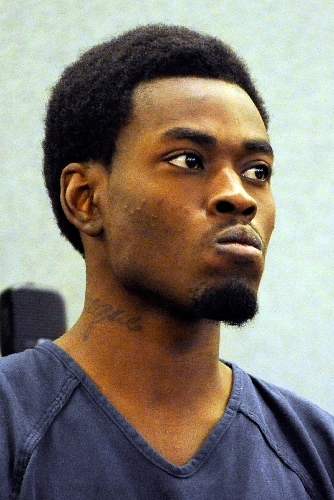 Fifth-grader Karla Martinez was supposed to graduate from Hoggard Elementary School on Wednesday.
Instead, the suspect in the 10-year-old's killing was indicted by a Clark County grand jury for what prosecutors said was the "savage" slaying and sexual assault of the girl and her mother, Ignacia "Yadira" Martinez, 38.
And District Attorney Steve Wolfson announced prosecutors will seek the death penalty against Bryan Clay, who faces 10 felonies, including two counts of first-degree murder and four counts of sexual assault.
"Well, this is one of the worst of the worst. No doubt," Wolfson said of the Clay case. "This man is not only charged with murdering these two victims but also savagely raping them."
At a hearing Wednesday before District Judge Linda Bell, prosecutor Robert Daskas called the evidence in the case "overwhelming." He said the evidence included Clay's DNA from the sexual assaults and his bloody thumbprint found between the legs of Ignacia Martinez.
Daskas said Clay used a claw hammer to "shatter" the skulls of his victims. Investigators found the hammer near the Martinez home.
The grand jury heard testimony from 22 witnesses, including one of Karla's brothers, according to the indictment.
Las Vegas police think that Clay, drunk and high on drugs April 15, sexually assaulted a 50-year-old woman near Vegas and Tonopah drives and then went to the Martinez home at 1016 Robin St.
Once inside, investigators say, Clay used a claw hammer to pummel Arturo Martinez, 39, and beat to death his wife and daughter.
Karla and her mother were found on the floor in separate rooms, naked from the waist down, Daskas said. Both had been sexually assaulted. Karla was sexually assaulted twice, he said.
Arturo Martinez recently was released from the hospital. The couple's two sons, 9 and 4 years old, were not attacked.
Clay did not appear in court Wednesday, and Bell ordered that he remain jailed at the Clark County Detention Center without bail on the murder charges.
An arraignment hearing was set for June 13 before Judge Jessie Walsh.
Daskas also requested that evidence in the case be placed under seal because national media organizations have offered to pay for crime scene photos of the Martinez home. Bell agreed.
Clay's defense attorney Christopher Oram declined to comment.
Wolfson said Clay's attorneys were invited to the death penalty committee's meeting Wednesday, and they presented information about the case. Wolfson would not elaborate on what was discussed.
The death penalty committee, whose meetings are not open to the public, looks at three factors when considering capital punishment: whether there are aggravating factors in the case, whether a jury would impose the death penalty as punishment and whether a conviction would stand up under appeal.
The indictment negates the need for a preliminary hearing set for next week.
The district attorney's death penalty committee is expected to review the case and determine whether prosecutors will seek capital punishment against Clay.
Meanwhile, Clay is awaiting a preliminary hearing this month in a domestic violence case in which he is accused of assaulting, on at least two occasions in February and March, his 16-year-old ex-girlfriend, who is pregnant with his child.
He faces two counts each of domestic battery and child abuse and neglect and one count of robbery.
Contact reporter Francis McCabe at fmccabe@
reviewjournal.com or 702-380-1039.