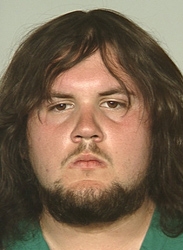 A 20-year-old man who plotted against and killed his best friend's parents pleaded guilty Wednesday to murder charges.
Victor Veliz said he was guilty of two counts of first-degree murder and one count of burglary in the September 2009 slayings of Thomas and Carla Chester.
Veliz agreed to serve two consecutive life prison terms without the possibility of parole as part of the plea deal. He was set to stand trial in February.
Prosecutors also dropped two other charges and will not seek the death penalty against Veliz.
A sentencing hearing was set for May 30.
Veliz's best friend, Timothy Chester, was sentenced in April to two prison terms of life without parole.
Authorities said Chester planned the deaths and Veliz carried out the killings.
Thomas Chester suffered two gunshot wounds to the head, and his wife suffered from several stab wounds and blunt-force trauma.
Prosecutors have described Timothy Chester as a lazy, selfish, high school dropout who got angry with his parents when they asked him to help out around the house.
Veliz was a quiet boy who had few friends.
Defense lawyers suggested that Thomas Chester, 57, was an abusive alcoholic who often yelled and that Carla Chester, 51, was an overbearing mother who once hit her son with a cane.
Contact reporter Francis McCabe at fmccabe­@reviewjournal.com or 702-380-1039.