Murder charges sought in shooting deaths of 5 in Northern Nevada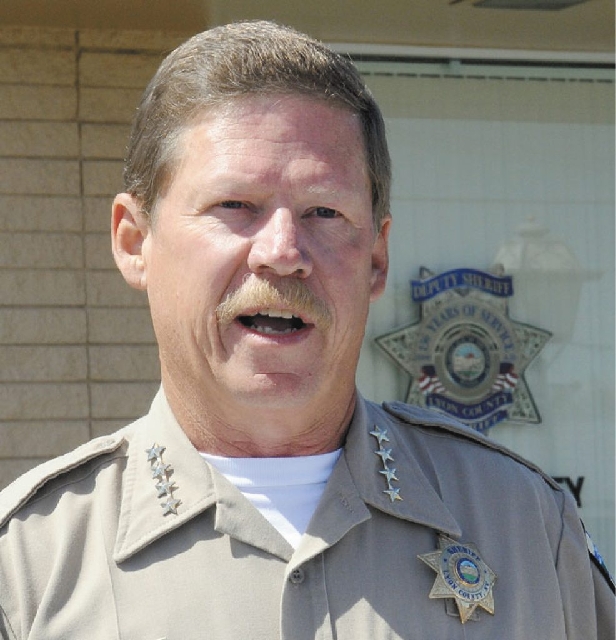 FERNLEY — The most heinous crime spree in Lyon County history appeared to have been solved Wednesday when Sheriff Allen Veil announced that a man arrested on burglary charges in connection with five deaths is the only suspect in the ongoing investigation.
Veil said charges against Jeremiah Diaz Bean, 25, of Fernley, are being sought from the district attorney, including open murder with the use of a deadly weapon, arson, burglary, robbery, ex-felon in possession of a firearm and grand larceny.
Bean was arrested Monday on burglary charges near one of the homes where two victims were found in the east part of town.
There is no evidence of a second suspect, Veil said.
While cause of death has not been definitely established, all five victims suffered gunshot wounds, he said.
The five victims are Robert and Dorothy Pape, both 84, of Jessica Lane; Angie Duff, 67, and Lester Leiber, 69, of nearby Tamsen Road; and Eliazar Graham, 52, of Sparks.
Several Fernley residents said the horrible crimes were an aberration and not the norm for their friendly small town.
Ginger Bevard, a two-year Fernley resident, said the incident was isolated and does not change her positive view of the town.
"I moved here because it was a nice, safe, place to live," she said. "I think that was just an unfortunate thing that happened. I feel just as safe today as I did when I moved here."
Rick Baichtal, who was just finishing lunch at the Black Bear diner, said he has lived in Fernley since 1958, watching it grow and change.
"Growth doesn't always mean good," he said. "But I think it is a safe town on the whole."
Helen Brooks, a native Nevadan who has lived in Fernley for two years, said she was attracted to its small-town charm.
The crimes were unbelievable and have made her more aware of what is going on around her, she said.
"It's craziness," Brooks said. "It makes me more aware of what's going on. But I'm not going to be afraid to walk the streets. Like most Fernley residents, you will find out we carry guns with us."
Veil said he does not know the motive for the killings but called them senseless.
He said it is the most horrific crime spree he has seen in his more than three decades in law enforcement in Lyon County.
"This is a new one for me," he said. "This is just one that is beyond words."
Several bouquets of flowers, some with crosses, were on display on the front drive of the Pape residence Wednesday.
The news that Bean is the only suspect will come as a relief to this small town 30 miles east of Reno and a little more than 400 miles northwest of Las Vegas.
"I think there probably should be a sense of relief that we believe we have the person responsible for this in custody," Veil said. "However I think there still is probably going to be a sense of shock and disbelief that something like this would happen here."
Veil said Bean had been staying at a home two doors away from Duff's home but noted that there has been no connection established between Bean and the victims.
The door to Duff's home had been bashed in.
Graham's body was found in a ditch at the Mustang exit off of Interstate 80 east of Sparks.
Veil said it appears Graham was killed for his vehicle, which was found in the Papes' burning home about 6 a.m. Monday.
Bean served time in prison following a prior Fernley burglary conviction, getting released from parole in December 2012.
Veil would not say if Bean is cooperating with investigators or if he has asked for an attorney. It has not yet been established if Bean was under the influence of drugs.
"That's definitely a possibility," he said.
Veil said the cooperation from the Washoe County Sheriff's Office, the Lyon County district attorney, Nevada state fire marshal and North Lyon County Fire Department has been incredible.
Contact Capital Bureau reporter Sean Whaley at swhaley@reviewjournal.com or 775-687-3900.