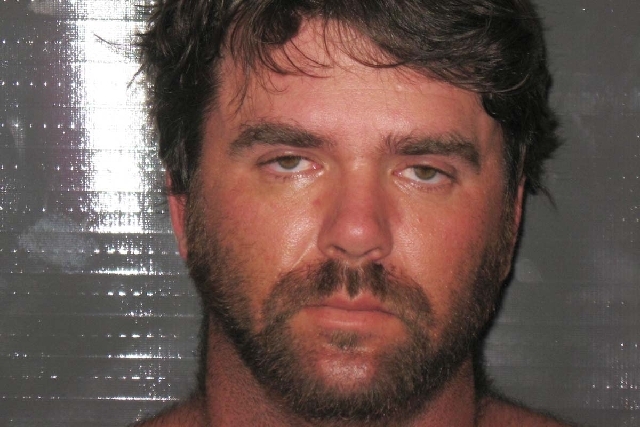 PAHRUMP — Nye County sheriff's officials say a suspected burglar is hospitalized after a Pahrump homeowner found him in his garage, chased him and beat him with a gun.
Sheriff's Detective David Boruchowitz says a police dog tracked 32-year-old Beau Brandon Batemon to a home not far away from the scene of the alleged 3 a.m. Tuesday break-in on Irene Street, and Batemon was arrested.
Deputies also found a vehicle they think Batemon parked in the desert nearby.
Boruchowitz says that during the initial confrontation, the burglar struck the homeowner with a flashlight.
But the homeowner fought back.
Boruchowitz says Batemon was taken in custody to University Medical Center in Las Vegas for treatment.