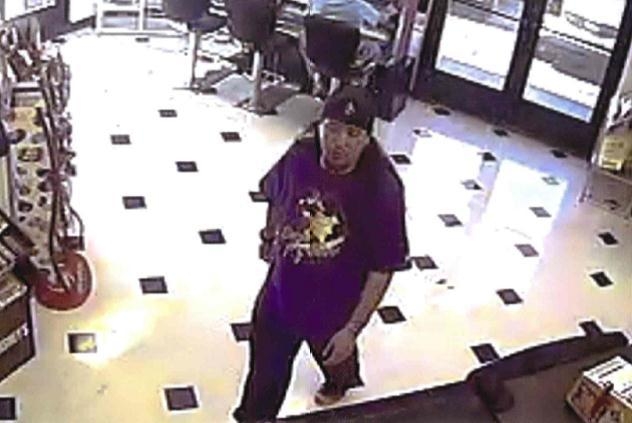 Las Vegas police asked for the public's help Thursday in finding two men involved in a gang-related shooting on April 24.
Officers arrived at the scene near the intersection of Del Rey Avenue and Santa Margarita Street about 4 p.m., where they found a man with a gunshot wound to the head, Las Vegas police said.
The victim and an acquaintance were shot by the driver of a 2000 to 2005 Chevrolet Monte Carlo, who was accompanied by another male, according to police. They left the scene after the shooting.
The investigation revealed that verbal altercations between the two groups of men preceded the shooting.
The Monte Carlo's driver is described as being 18 to 20 years old, 5 feet 7 inches tall and weighing 140 to 160 pounds. He was last seen wearing a white shirt with black sleeves and blue jeans. The driver's companion is described as being 21 to 26 years old, about 5 feet 10 inches tall with a medium build. He has tattoos under his left eye, left wrist, and right forearm. He also has long hair and was last seen wearing a black hat, a purple shirt with a picture of a shark wearing sunglasses, and black pants.
Anyone with information about these crimes can call Las Vegas police at 702-828-3309. To remain anonymous call Crime Stoppers at (702) 385-5555 or visit www.crimestoppersofnv.com.
Contact reporter Maria Agreda at magreda@reviewjournal.com or 702-383-0391. Find her on Twitter: @mjfagre.