Remains are not missing Vegas dancer
December 24, 2010 - 3:36 pm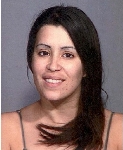 An autopsy has determined that the woman's body found in the Lake Mead National Recreation Area is not that of 31-year-old Deborah Flores-Narvaez, who has been missing since Dec. 12.
Clark County Coroner Michael Murphy said Friday afternoon that "we have positively determined through scientific means" that the burned body was not that of Flores-Narvaez, the missing Las Vegas burlesque dancer.
On Thursday, a source close to the investigation of the missing dancer told the Review-Journal that the burned victim found by a couple hiking in the Arizona desert near the Nevada border had a similar body type.
Murphy, who would not say what exact methods were used Friday by medical examiners to come to a definitive conclusion, noted that "while this may bring some relief to the family (of Flores-Narvaez), now we have another family that has lost their loved one.
"Now we have another awful crime that needs to be solved."
Murphy said authorities have yet to determine whose charred body was found in the recreation area.
Las Vegas police Officer Jacinto Rivera said Friday the Mohave County sheriff will investigate because the body was found in Arizona. The hikers were near Kingman Wash, about a mile from the O'Callaghan-Tillman Bridge, when they discovered the body.
It has been about two weeks since Flores-Narvaez was reported missing, a day after she failed to show up for a Dec. 13 performance in the Luxor show "Fantasy."
Celeste Flores-Narvaez, the sister of the missing dancer, said Friday that she was both relieved and saddened by the news that Las Vegas police gave her.
"I literally have felt like I was walking on pins and needles," said the woman who left Atlanta a week ago to help authorities find her sister. "It was horrible, nearly unbearable, waiting for the results of the autopsy. And when I found out it wasn't my sister, my heart went out to the family of this girl. I can't imagine how badly they will feel when they learn that their child or sister is dead."
Three days after Flores-Narvaez was reported missing, police found her Chevy Prizm abandoned in the northeast area of the valley, its license plates removed. The disappearance of the woman has made national headlines as her sister and other family members have made high profile pleas for help.
"I'm so thankful that police say they are going to keep working on this non-stop," said Celeste Flores-Narvaez in a Friday phone interview. "I try to be optimistic, but it is so difficult. I know that the worst could be possible."
The missing dancer's sister, who has been helping police organize a list of friends her sister had in Las Vegas, is unsure how long she can remain in Las Vegas.
"I miss my kids," she said. "But even if I go back, I will stay on top of the investigation."
Detectives have focused much of their investigation on Jason "Blu" Griffith, the performer's ex-boyfriend, because she accused him of beating her in October. Flores-Narvaez also told police she was pregnant with Griffith's child at that time.
Griffith has told police that Flores-Narvaez visited him at his home on the night she went missing, but the conversation was brief. Authorities said he told them that she seemed OK at that time.
Police said Griffith volunteered for an interview with police and expressed concern about the missing dancer's "whereabouts and her well-being."
Flores-Narvaez grew up in Puerto Rico before moving to Maryland, where she studied international business and law. She served as an ambassador for the Washington Redskins in 2007, a nonperforming position that sent her into the community.
After moving to Las Vegas to pursue dreams of dancing, Flores-Narvaez was hired at some of the Strip's poshest nightclubs: Jet at The Mirage and Haze at Aria, among others.
Flores-Narvaez is described as Hispanic, 5 feet 5 inches tall and weighing about 120 pounds.
Anyone with information about her whereabouts is urged to call the Metropolitan Police Department's missing persons detail at 828-2907.
Contact reporter Paul Harasim at pharasim@review journal.com or 702-387-2908.