Survivor of home invasion describes shooting that killed a Las Vegas teen
December 2, 2016 - 5:16 pm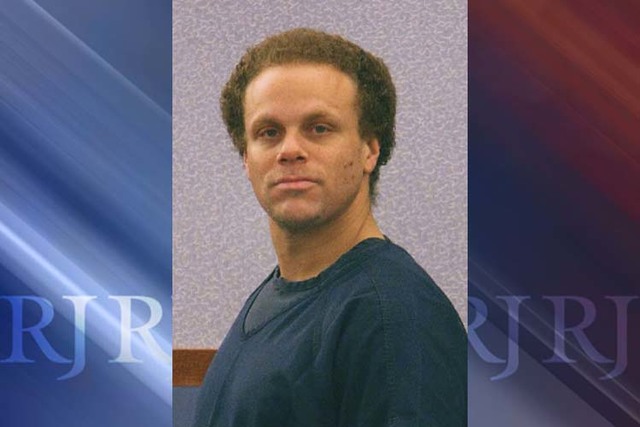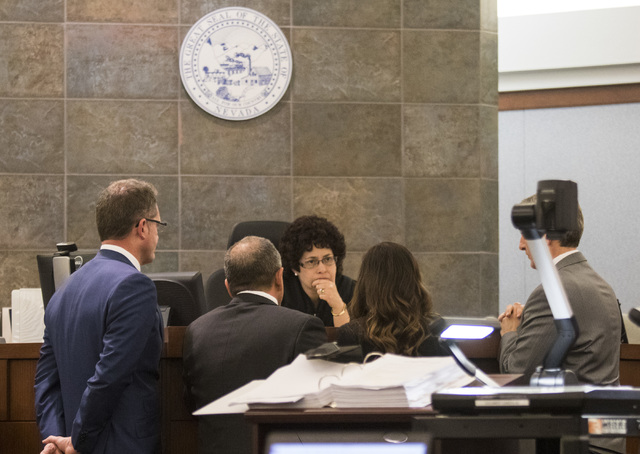 The survivor of a home invasion that left a teenage girl dead from gunshot wounds lifted up his shirt before a jury Friday, showing long, jagged scars along his stomach from where he was shot.
Nicholas Brabham has one-fourth of his intestines remaining after the shooting, which left him with wounds that required a two-month stay at University Medical Center.
Brabham was the first to testify Friday in the capital murder case of Norman Belcher, who is accused of killing a teenage girl. Opening statements also unfolded Friday.
Belcher, 41, is charged with killing his grade-school friend's 15-year-old daughter, Alexus Postorino, in a drug-related robbery on Dec. 6, 2010. He faces seven felony charges, including one count of murder with a deadly weapon and two counts of armed robbery.
Authorities have said Belcher believed the girl's father, William Postorino, owed him for a drug-related debt and had sent him threatening text messages. Belcher is accused of breaking into the Postorinos' home at 3 a.m. intending to rob the residence and leave no witnesses.
William Postorino was at a casino at the time of the shooting.
Authorities have said Belcher, who also has used the name Norman Bates, and the girl's father have known each other since grade school.
"No, Bates, no," Brabham testified that he told the defendant when seeing him standing in front of his bedroom door. Brabham and William Postorino were roommates.
Belcher also knew Alexus.
"Unfortunately, Alexus was not as lucky," Jacqueline Bluth, a chief deputy district attorney, said in opening remarks.
The girl had four gunshot wounds, including two to the chest.
Investigators linked Belcher to a white 2009 Nissan Versa that a neighbor had seen a man loading up before speeding off.
The Nissan, which Belcher had rented, was found burning in a parking lot near Craig Road and Lamb Boulevard, not far from the defendant's apartment.
A patrol officer had stopped Belcher in the Nissan near the scene of the shooting and had given him a traffic citation about half an hour after the home invasion.
The car keys also were found in his possession.
Defense attorney Gary Modafferi told the jury that there were leads that detectives could have pursued but didn't, including a volatile boyfriend of Ashley Riley, who was at the residence and was friends with the men who lived there.
Riley was checked by police for gunshot residue, but Belcher was not, Modafferi said.
The defense also said that prosecutors have a lack of forensic evidence linking Belcher to the crime.
"What you won't hear is Alexus' blood or Nick's blood found on anything in the defendant's possession because it doesn't exist," he said.
In his cross-examination of Brabham, defense attorney Robert Draskovich asked about prior statements Brabham made to police about seeing two masked men at the house.
Brabham said he doesn't remember that statement and later acknowledged he saw a "silhouette" behind Belcher and doesn't know if it was a second person or a shadow.
"I just remember seeing Bates [Belcher] in front of me," he said.
Belcher is accused of stealing a 60-inch television, a laptop computer and a metal safe containing money before leaving the home in the 9700 block of Villa Lorena Ave., near Tropicana Avenue and Grand Canyon Drive.
In Belcher's defense, his attorneys say police never recovered any of the stolen items from his apartment or the vehicle.
A few months beforehand, Belcher had left prison, where he had been sent for a voluntary manslaughter conviction in a 2003 homicide case.
Belcher is being held without bail at the Clark County Detention Center.
Contact Ben Botkin at bbotkin@reviewjournal.com or 702-384-8710. Follow @BenBotkin1 on Twitter.
RELATED
Las Vegas man found competent, faces death penalty in teen's death
Man could face death penalty in shootings, robbery, teen's death
Man charged in death of teen pleads not guilty
Police fault father in slaying of girl