Suspect in iPad robbery death tried to hide evidence, police say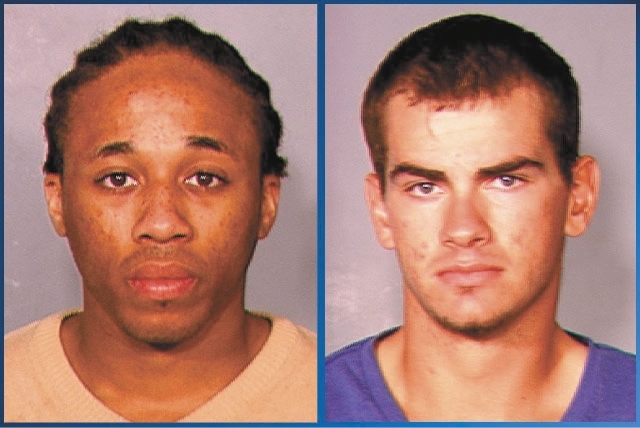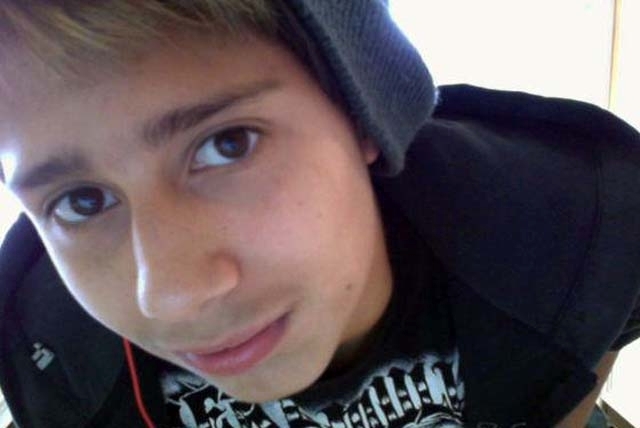 In the days after a teenage boy was run over during an attempted iPad robbery, one of the suspects spent his time covering up the evidence.
Jacob Dismont, 18, changed tires, added fake license plates and covered the Ford Explorer with stickers in an effort to conceal the vehicle used in the death of 15-year-old Marcos Arenas, according to a Las Vegas police report.
Dismont, a baseball player at Sierra Vista High School, was arrested Saturday on murder and robbery charges in the botched robbery Thursday afternoon at Charleston Boulevard near Torrey Pines Drive.
The 2002 Ford belonged to Dismont and his father, police said.
Michael Solid, 21, who dropped out of Sierra Vista in 2009, was also arrested on murder and robbery charges. Police said Solid was driving Dismont's car during the robbery.
Dismont sent text messages to a friend, Brian Goodwin, indicating the vehicle was "hot" and the right side needed to be wiped down and painted, police said. Goodwin and Dismont discussed that Dismont shouldn't drive the vehicle, which was the subject of a statewide search.
Police arrested Dismont after detectives saw the teen driving the Ford to his home Saturday afternoon. The Explorer, which had no plates during the robbery, had plates registered to a Mitsubishi.
According to the police report, Dismont and Solid were casing a Terrible Herbst gas station at 6380 W. Charleston Blvd. for easy targets when Marcos entered the store with his iPad in hand.
Store surveillance video captured Marcos making a small purchase, exiting the store and walking toward Torrey Pines. Dismont, who had been sitting in the passenger seat of the Ford, followed Marcos on foot, the video showed.
Police said Dismont attempted to grab the iPad from Marcos, who refused to let go. Marcos was pulled into the street as Dismont got into the passenger side of the Ford, and he was run over as the Ford sped away.
Detectives identified Solid through an anonymous tip. When police found and confronted him, Solid admitted being at the gas station but said he'd purchased $1 of gas for a man who asked for spare change, the report said. He denied being with Dismont.
Solid's girlfriend, however, told detectives that Solid had been with a friend, "Jake," the day of the robbery.
Dismont told police he hadn't seen Solid for a month and denied taking part in the robbery. His father, Richard Dismont, declined comment Monday.
Marcos, a freshman at Bonanza High School, had received the iPad for a birthday present two months earlier.
Solid has a criminal history that includes arrests for auto theft, petty larceny and assault. Solid was also known to deal drugs, a school source said.
The iPad has not been recovered.
Clark County Sheriff Doug Gillespie called Marcos' death "tragic" and praised homicide detectives for their tireless effort to solve the case.
Detectives always work hard, he said, but this killing stood out.
"From everything we know, his dad had to go deep inside his pockets to buy this thing for this kid, and this kid knew it," the sheriff said. "So he was going to hang onto that thing for dear life."
Contact reporter Mike Blasky at mblasky@reviewjournal.com or 702-383-0283.