Nevada trooper critically injured during I-15 pursuit identified
Updated July 29, 2021 - 7:34 am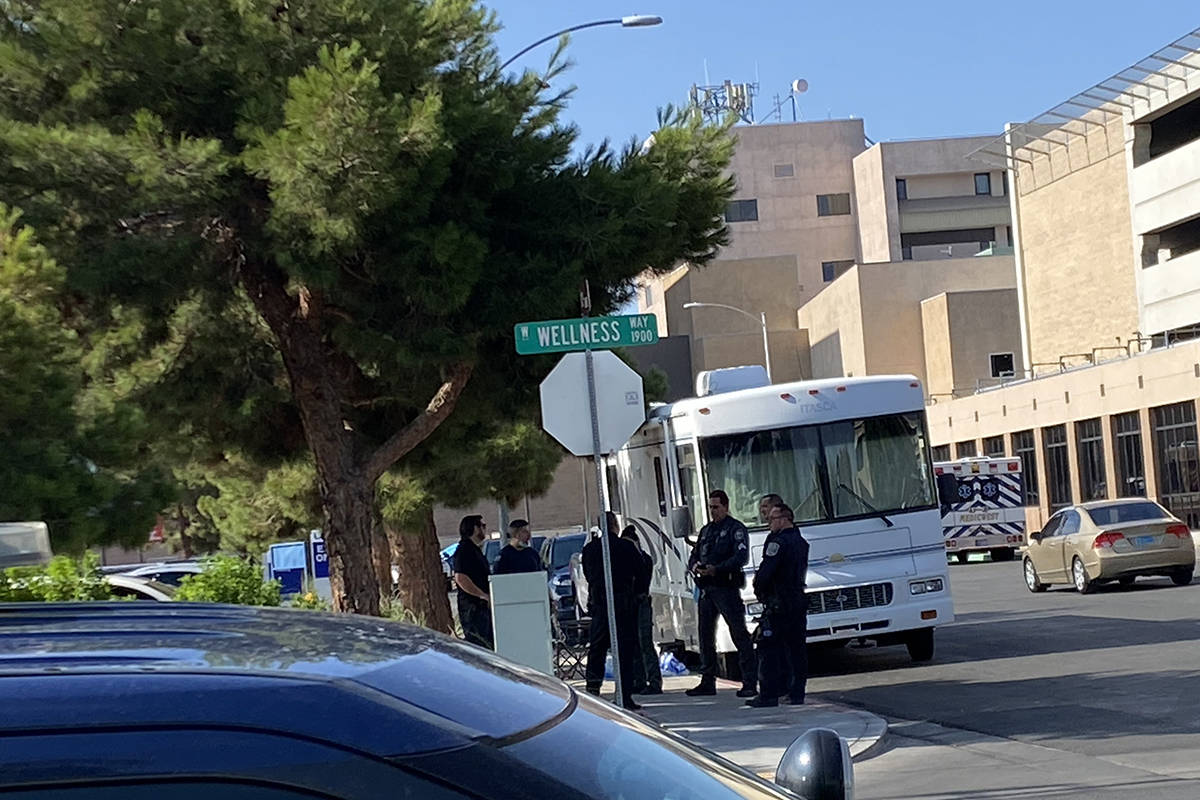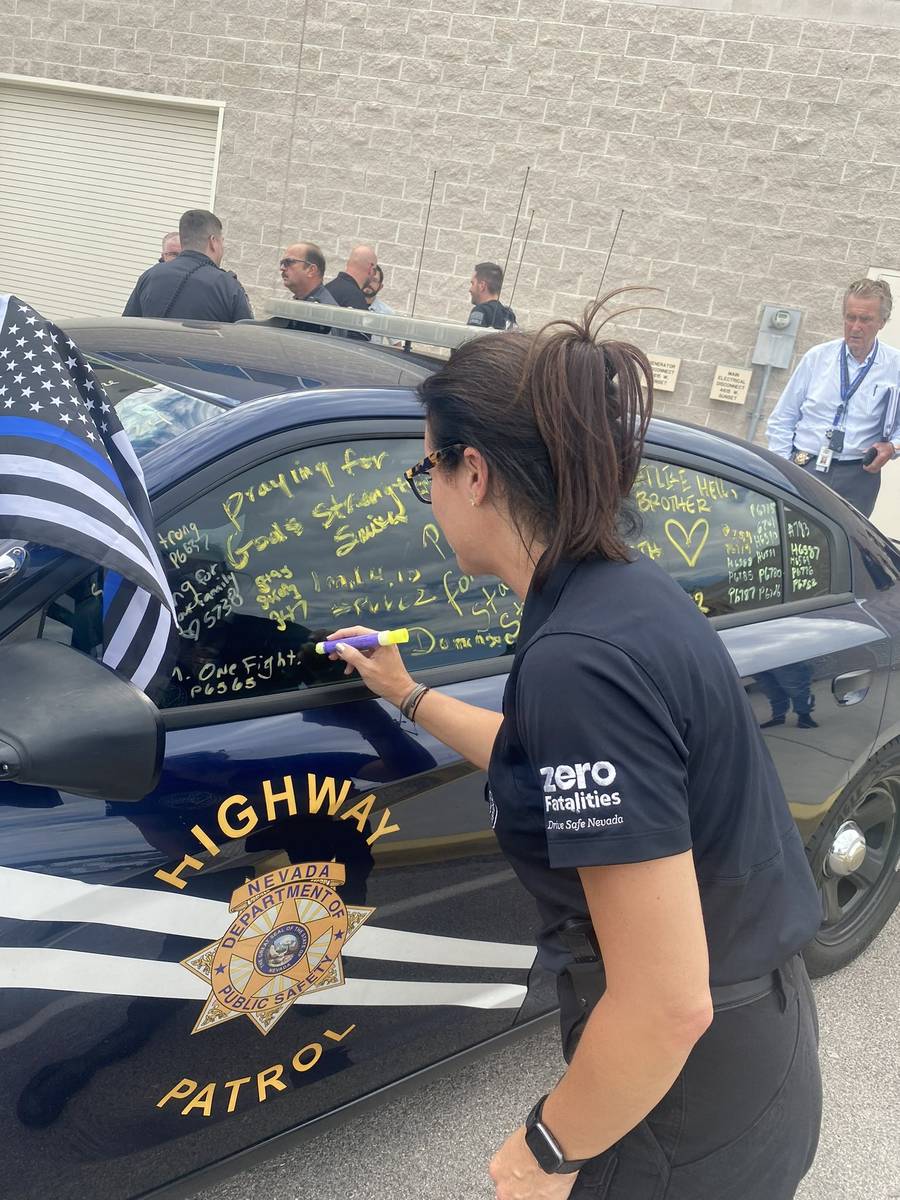 A trooper who was critically injured when he was struck by a car during a pursuit Tuesday on Interstate 15 has been identified as Micah May, 46.
The Nevada Highway Patrol said in a statement that May remained in critical condition Wednesday at University Medical Center.
Troopers and officers were observed coming and going from the hospital with supplies and gifts, with one trooper telling the Las Vegas Review-Journal that the officers were gathering "for a show of support" for May.
According to the Highway Patrol, troopers and other law enforcement officers were trying to catch a suspected carjacker Tuesday. The chase began around noon on I-15 and extended to several surface streets in North Las Vegas.
"The suspect's vehicle struck Nevada State Trooper Micah May while he was deploying stop-sticks on the I-15 near Sahara Ave. in an effort to bring the pursuit to a safe resolution," the Highway Patrol said in its statement.
According to the agency, troopers were able to stop the driver's vehicle near where May was hit. The driver was then shot by law enforcement.
The driver, who was not identified, died at the scene. The Clark County coroner's office will name the driver and determine the cause and manner of death.
"Trooper May was airlifted to UMC Trauma, where he remains in critical condition at this time," the Highway Patrol said Wednesday.
May joined the Nevada Department of Public Safety in April 2008. He is the married father of two children.
On Twitter, the Highway Patrol said there's been an incredible outpouring of support from the public for May. Highway Patrol employees gathered to sign his patrol car and write words of support on the vehicle as they wished him a speedy recovery. The Highway Patrol thanked the Injured Police Officers Fund for collecting donations on behalf of May's family as well as the public for "the outpouring of continued prayers and support for Trooper May."
The Metropolitan Police Department is investigating the law enforcement shooting that unfolded at the scene, the Highway Patrol statement said.
Metro later issued a statement clarifying that no Las Vegas police officers discharged their firearms in the shooting.
Contact Glenn Puit by email at gpuit@reviewjournal.com. Follow @GlennatRJ on Twitter.
To donate
The Injured Police Officers Fund is accepting donations on behalf of injured Nevada Highway Patrol trooper Micah May and his family. Donations can be made at the website www.IPOF.Vegas, or checks can be mailed to:
Injured Police Officers Fund
C/O Trooper Micah May
9330 W. Lake Mead Blvd., Suite 130
Las Vegas, Nevada, 89134
Donations also can be made directly to:
Lexicon Bank
Account No. 1601038
330 S. Rampart Blvd.
Suite 150, Las Vegas, NV, 89145
Anyone seeking more information also may call the IPOF at 702-380-2840.