Man accused of battery, kidnapping has violent past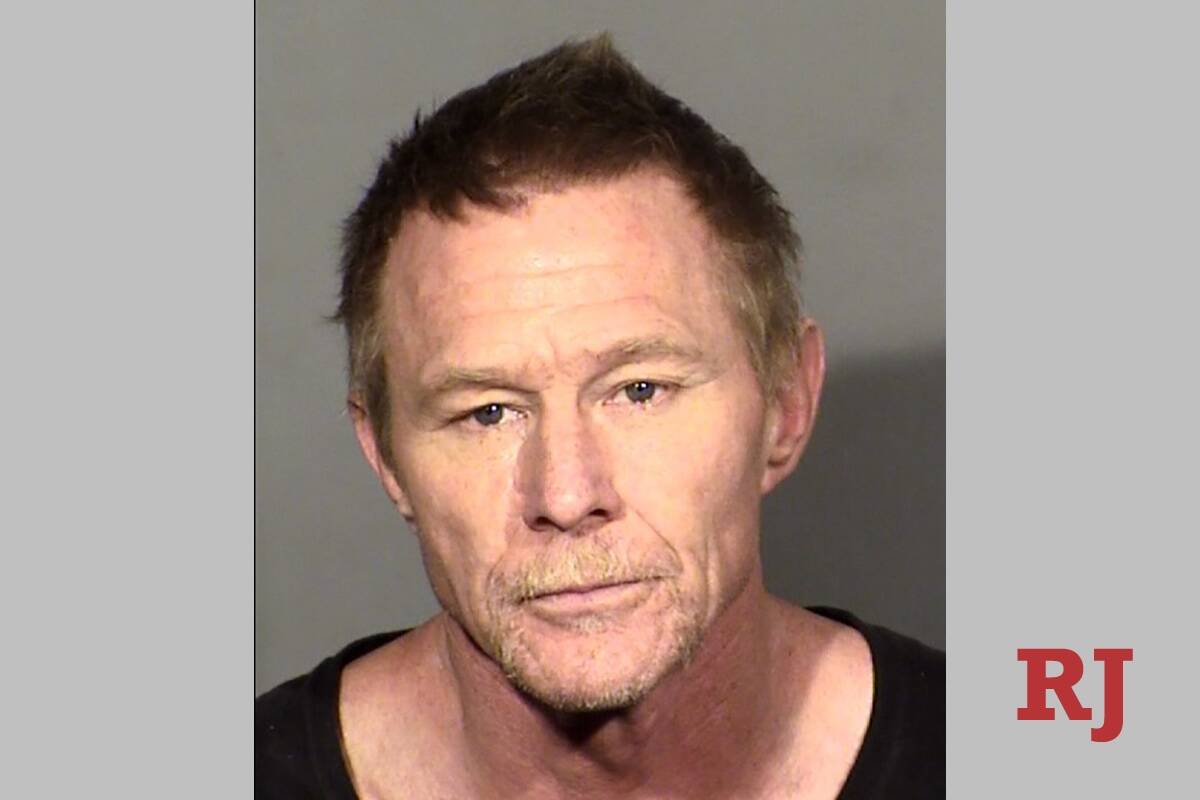 A Las Vegas man with prior convictions for domestic battery and arrests for violence and coercion is accused of strangling a woman and holding her against her will for hours in his van for refusing to have sex with him.
Jeremy James Shaw, 51, was arrested on Jan. 4 after he opened the rear door of an orange-colored van parked in the driveway of a residence in northwest Las Vegas, the Metropolitan Police Department reported.
Officers took Shaw into custody on suspicion of domestic battery with strangulation, battery with strangulation to commit sexual assault and first-degree kidnapping, all felonies, to which he has since pleaded not guilty in Las Vegas Justice Court, according to court records.
A judge permitted Shaw to be released Wednesday from the Clark County Detention Center, required him to wear an electronic monitoring device and prohibited him from contacting his alleged victim as his criminal case wends through the court.
The police investigation into Shaw began Aug. 16, when a nurse at MountainView Hospital called about a disturbance and officers took a statement from a female victim of alleged domestic violence by strangulation, police said.
The woman related to officers that at about 5 p.m. that day, she was in Shaw's van when she told him she had to leave, but he said would not let her go until they had sexual relations, officers wrote in an arrest report.
The victim refused his demand, an argument ensued and after telling her again she could not exit the vehicle, he pinned her to the floor, grabbed her neck with both of his hands and strangled her for about 20 seconds to the point where she began to pass out, police said.
As she yelled "Let me go!" he answered "Shut up!" and said, "I will break your face if you try to leave" and "You will make time for me," the victim told officers.
After he released her from his grip, she tried to get help by calling a friend on her phone but Shaw took it away, the arrest report said.
The woman claimed she felt she was being held against her will for the next four to five hours inside the van, but the police report does not make clear what occurred during that time period.
Near the end of her ordeal, he did not prevent her physically from getting away through a door. She told him she needed to use the bathroom, ran from the vehicle and went home, according to the arrest report.
She did not want to notify police, but the next day, her roommate convinced her to seek medical attention for bruises on her neck and once at the hospital, the nurse informed police about her injuries.
Upon taking down her statement, officers went to the suspect's van, knocked but no one answered. A detective from the department's Family Justice Center took over the investigation, reviewing documents and photos of the victim showing scratches, broken skin and redness on her throat and the back of her neck, police said in the report.
A background check on Shaw revealed previous arrests in California and Nevada, police said.
Las Vegas Justice Court records disclosed that Shaw was convicted of misdemeanor battery-domestic violence in 1999, sentenced to two days in jail, counseling and 63 hours community service.
In 2018, he pleaded guilty to misdemeanor domestic battery in North Las Vegas Municipal Court, received a 90-day suspended sentence, was required to serve 48 hours community service and six months' worth of domestic violence counseling.
But only several months later in 2018, he was charged in Las Vegas with battery with substantial bodily harm and two counts of coercion with force or threat of violence, all felony allegations.
A judge ordered the charges dismissed in 2019 but compelled Shaw to stay away from the victim.
A preliminary hearing on the current charges against Shaw is set for Jan. 25 and he is still restrained by the electronic monitor, based on court records.
Contact Jeff Burbank at jburbank@reviewjournal.com or 702-383-0382. Follow him @Jeffburbank2 on Twitter.