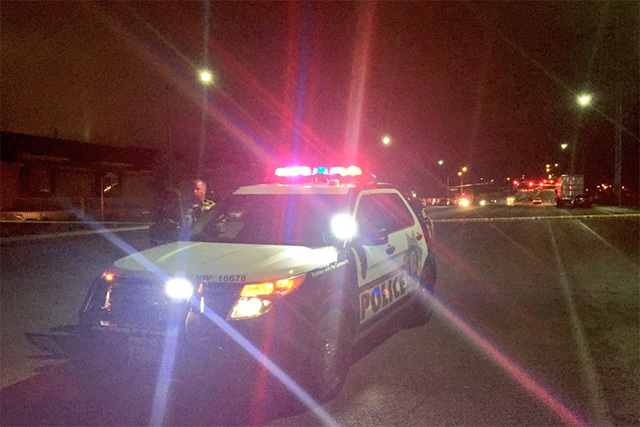 Police have arrested a Metro corrections officer for a prostitution-related crime while he was under internal investigation and on paid administrative leave for a separate prostitution-related crime, the department said.
Robert Moore, a corrections officer at Clark County Detention Center, was arrested Tuesday about 4:20 a.m. in the 2500 block of Tulip Lane for "soliciting or engaging in prostitution," Metro spokesman Larry Hadfield said. He was booked into the Las Vegas City Jail.
Moore was placed on paid administrative leave Dec. 23 after he was arrested for "a misdemeanor unlawful prostitution act," Metro said.
"At the time of his (second) arrest, he was already on paid administrative leave pending internal investigation," Hadfield said. Moore was "relieved of his duty" after his first arrest, Hadfield said. Moore was not working when he was arrested the second time, but was still receiving pay during the administrative leave.
According to a public salary database, www.transparentnevada.com, Moore's base pay for 2016 was $82,023.76, an increase from his 2015 base pay of $80,600.
Contact Christian Bertolaccini at cbertolaccini@reviewjournal.com and 702-383-0381. Follow @bertolaccinic on Twitter.