FBI chief says report on Las Vegas shooting expected by anniversary
December 20, 2017 - 9:02 pm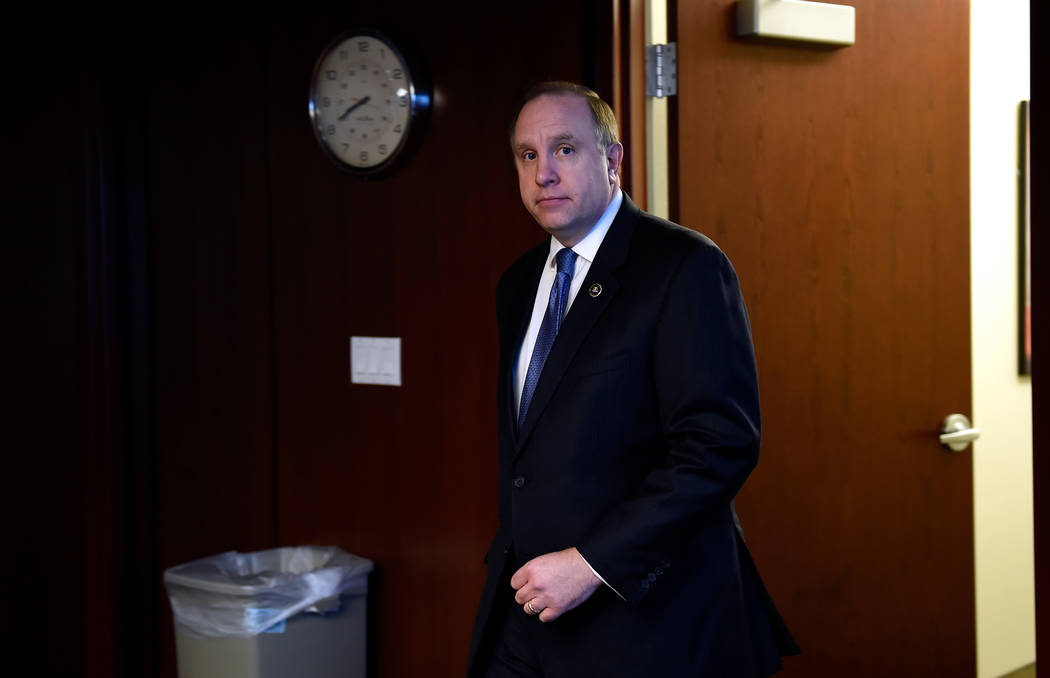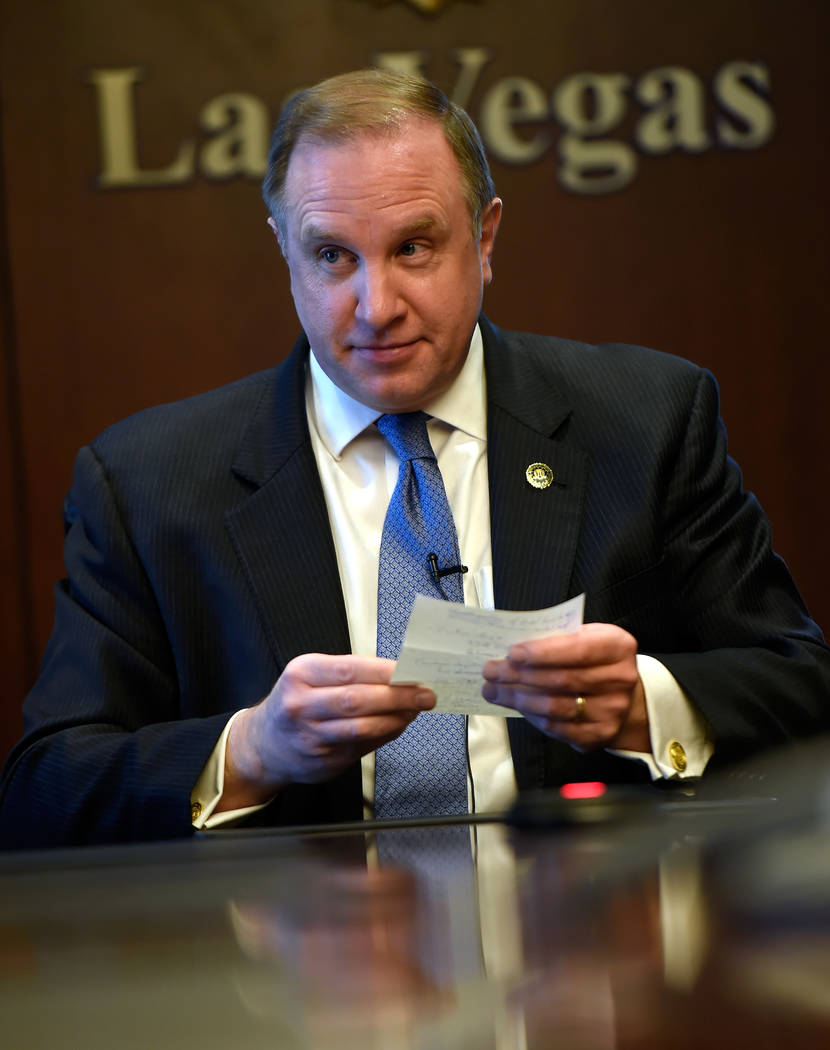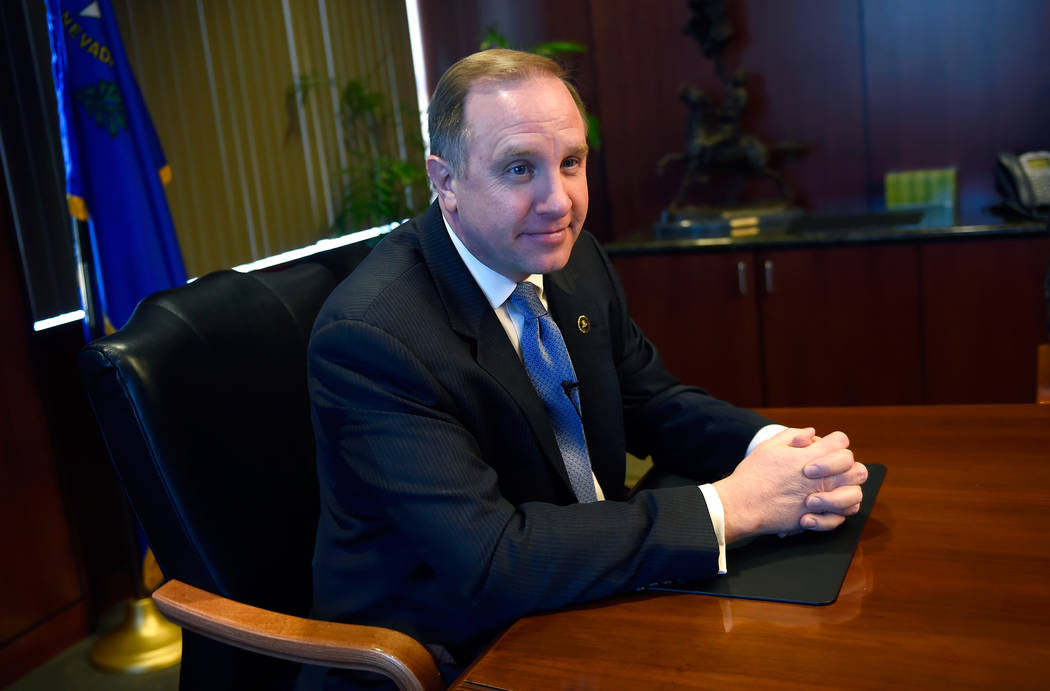 The chief of the FBI's Las Vegas office said he expects the agency to release a report on the Oct. 1 massacre before the tragedy's first anniversary.
"Now that's a long time for some people, but speaking for the FBI, that's light speed, all right?" Special Agent in Charge Aaron Rouse said.
Rouse spoke with the Las Vegas Review-Journal during an extensive interview Wednesday at the FBI's Las Vegas office.
He said reports from other agencies that responded to the mass shooting are being released at different times.
"Ours is focusing a large part on the why, OK? Which is what everybody wants to know," Rouse said.
The question of motive has gone unanswered since the shooting nearly three months ago, which left 58 concertgoers dead and more than 500 injured. Just 10 days after the massacre, Clark County Sheriff Joe Lombardo was largely unpromising about whether a motive would ever be determined.
"We may never know," he told the Review-Journal.
On Wednesday, Rouse said the FBI has interviewed upward of 400 people worldwide, each of whom had some sort of connection — big or small — to gunman Stephen Paddock.
"As I sit here today, I believe that we are learning as much as we possibly can about why the subject did what they did," Rouse said, adding that investigators, as well as "various psychological and sociological" experts, are working the case.
He said Paddock's motivation has not been linked to any sort of affiliation or ideology, and evidence still suggests the gunman had no co-conspirators.
"I believe that there is one person and one person alone to blame for what happened on One October, and that is Stephen Paddock," Rouse said.
During the course of the investigation, Rouse said, the FBI brought in about 400 different specialists to help catalog evidence.
The Route 91 Harvest festival venue itself, where most of the victims were shot, was about 15 acres large and took investigators 14 days to document.
Rouse said the gunman's 32nd-floor Mandalay Bay corner suite, as well as the hotel hallway, took 13 days to document.
"We're going to have, I think, the best digital schematic of what happened and where it happened and how it happened that you can come up with," Rouse said.
All items important to the investigation were sent to the FBI's central lab in Virginia. About 97 percent of all inconsequential items collected — items left behind by concertgoers in the chaos — have been returned to their owners.
Commenting on the sheriff's early shift on the order of events surrounding the shooting, Rouse said, "Things change from time to time."
When asked to clarify the current order of events, Rouse refused. When asked if any red flags were missed before the shooting, he replied, "Too soon to say."
"No one, I think, saw it coming," Rouse said. "And I think that that's important for people to realize."
In the initial hours and days of the investigation, Rouse said, the FBI filed 12 federal search warrants and issued over 500 federal grand jury subpoenas.
Rouse said FBI investigators have about 22,000 hours of surveillance and cellphone footage to comb through, along with about 250,000 separate photos.
In total, he said, local and federal authorities have to sift through about 40 terabytes of data. A terabyte is 1,000 gigabytes. The newest iPhone — the iPhone X — has, at most, a storage capacity of 256 gigabytes.
"We didn't leave anything uncovered," Rouse said. "And again, the casinos, with their support, let us track down a lot of information of who may have had contact with that person. And it was very helpful to us."
Rouse added that he does not expect the FBI to brief or update the public on the shooting investigation until the anticipated report is released sometime next year.
Contact Rachel Crosby at rcrosby@reviewjournal.com or 702-477-8301. Follow @rachelacrosby on Twitter.
FBI investigation by the numbers
—400 specialists brought in
—1500 leads followed locally, 500 worldwide
—400 people interviewed about the gunman
—40 terabytes of data collected
—22,000 hours of video collected
—250,000 images collected
—14 days to comb through the 15-acre festival site
—13 days to collect evidence inside Mandalay Bay
—12 federal search warrants filed
—500 grand jury subpoenas issued