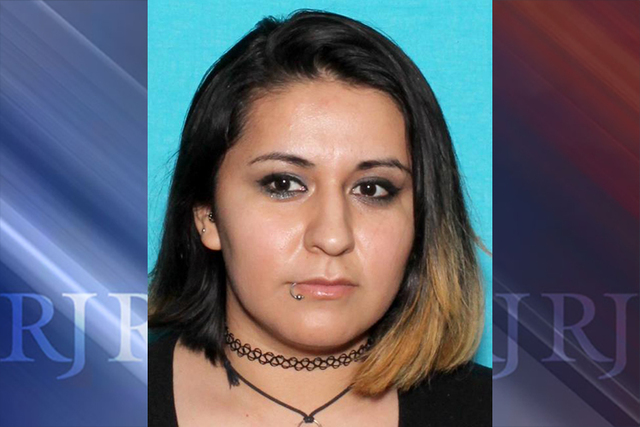 Police have identified a suspect wanted in connection with the fatal stabbing of a man in July.
The Metropolitan Police Department identified Nadia Bremer-Leroy, 29, as a suspect in the death of the man who was found dead in an apartment. She was the man's wife, police said.
About 10:30 a.m. on July 7, police found a man's body in an apartment in the 3600 block of Arville Street after receiving reports of a strong odor coming from the unit. The man was later identified by the Clark County coroner's office as Samuel Lorenzo Villanueva, 29. According to the coroner's office, Villanueva died of multiple stab and cut wounds, and his death was ruled a homicide.
"An arrest warrant for the charge of murder with a deadly weapon has been issued for Bremer-Leroy," Metro said in a news release.
Police said anyone with information regarding her location can contact Metro's homicide section at at 702-828-3521, or anonymously contact Crime Stoppers at 702-385-5555.
Villanueva's death was the 94th homicide in Metro's jurisdiction for 2016.
Contact Christian Bertolaccini at cbertolaccini@reviewjournal.com. Find @bertolaccinic on Twitter.