Las Vegas police take stabbing suspect into custody
April 19, 2017 - 11:26 am
Updated April 20, 2017 - 11:55 am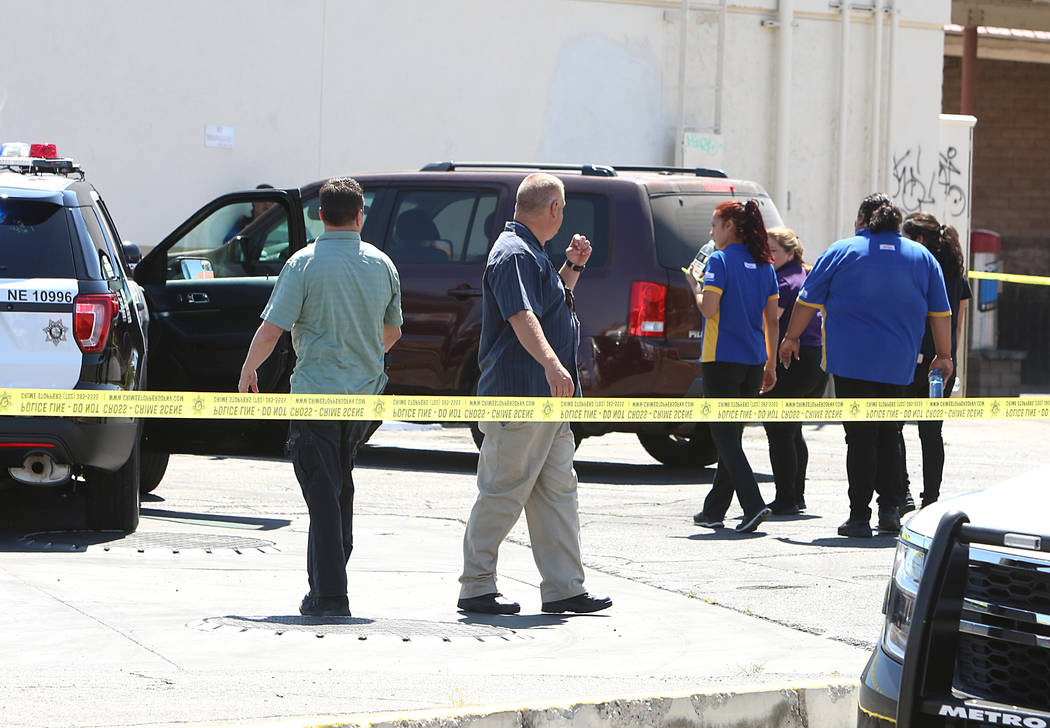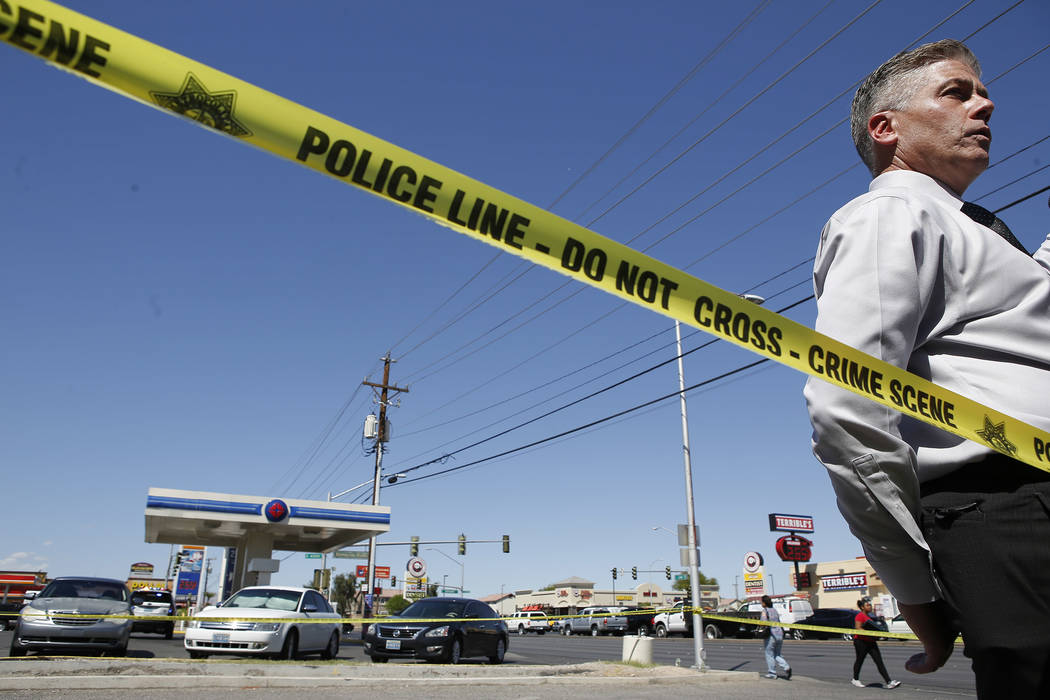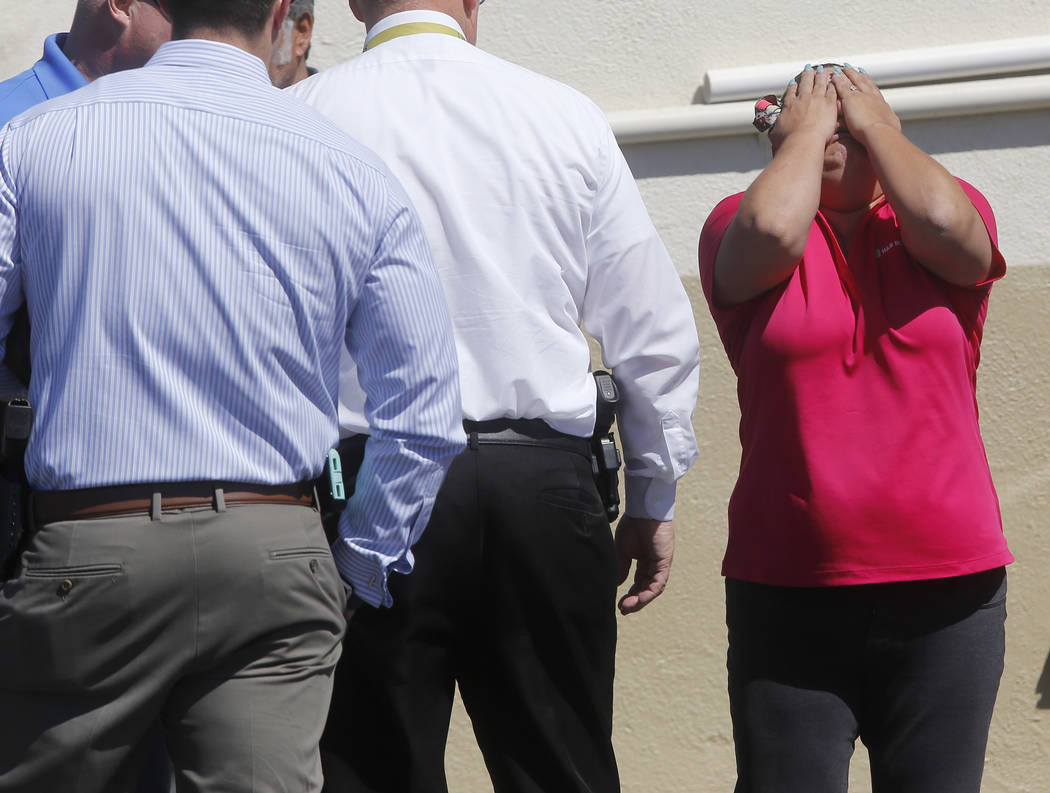 Las Vegas police on Wednesday night apprehended a man suspected of a stabbing spree that left one man dead and critically wounded another in separate incidents Wednesday morning.
Richi Briones, 32, was taken into custody at about 7 p.m. Wednesday at a bus stop near U.S. Highway 95 and Boulder Highway, police said. He was on foot, and the van he was seen driving was later found in a parking lot near Flamingo Road and Maryland Parkway. Briones is also suspected of trying to stab another person in a third incident during the spree.
The Metropolitan Police Department said the stabbings, which happened in the area of East Charleston and North Lamb boulevards, are related. Homicide Lt. Dan McGrath indicated the victims were not targeted, but "totally random."
About four hours after the first incident at about 9:30 a.m., Metro identified Briones as the possible suspect.
In a media briefing, McGrath said Briones was carrying a "Rambo-type knife." Police didn't believe he had a firearm.
The first incident occurred at a convenience store on the 4300 block of Stewart Avenue, police said. The suspect chased the victim, who was not injured, with the large knife.
The suspect made "some statements — kind of drug-induced or mental illness-type statements — he was kind of delusional," McGrath said. At the first scene, the victim reported hearing the man say "something about the cartel and drugs."
The victim described a male suspect to police officers while another witness described his vehicle, according to McGrath.
About five minutes later, Briones was seen entering Big 5 Sporting Goods at 4275 E. Charleston Blvd. Witnesses reported that he tried to buy a shotgun, but was denied, McGrath said. Metro obtained the suspect's name from the gun application he filled out at the store.
The first stabbing happened about 10:15 a.m. in the 4400 block of East Charleston Boulevard, behind a sushi restaurant, McGrath said. The victim did not know the person who stabbed him, according to McGrath. The victim was stabbed once, and as of 7:30 p.m. he was still alive but in "very critical" condition at University Medical Center, McGrath said.
According to McGrath, police believe the suspect then drove about a mile to the Circle K on North Lamb Boulevard and Bonanza Road, where he parked his tan Toyota minivan before walking across the street to the convenience store at the ARCO gas station. He stabbed a customer, who was at the register, multiple times, McGrath said. The customer was taken to the hospital, where he died.
On Wednesday afternoon, police were keeping witnesses of the last attack for questioning outside the convenience store. A woman who identified herself as Mary Ann, a vendor, said one of her employees was inside when the attack happened.
"He is OK, but he was covered in blood," she said.
Briones was arrested for domestic violence in 2015, and was recently arrested a few weeks ago on domestic violence charges in California, McGrath said.
Previous addresses place Briones in the northeast part of Las Vegas, but he also has possible addresses in California, McGrath said. "I don't know if he's trying to go back to California," he said Wednesday afternoon while Briones was still at large.
Two schools, Edwards Elementary at 4551 Diamond Head Drive and Moore Elementary at 491 N. Lamb Blvd., were placed on lockdown, a Clark County School District spokesman said. Students were released to their parents at about 3:15 p.m., the spokesman said.
The fatally stabbed man will be identified by the Clark County coroner's office once his family is notified. His death marks the 58th homicide in Clark County and the 48th investigated by Metro in 2017.
Review-Journal reporters Lawren Linehan and Rachel Crosby contributed to this story. Contact Brooke Wanser at bwanser@reviewjournal.com. Follow @Bwanser_LVRJ on Twitter. Contact Rio Lacanlale at rlacanlale@reviewjournal.com or 702-383-0381. Follow @riolacanlale on Twitter.