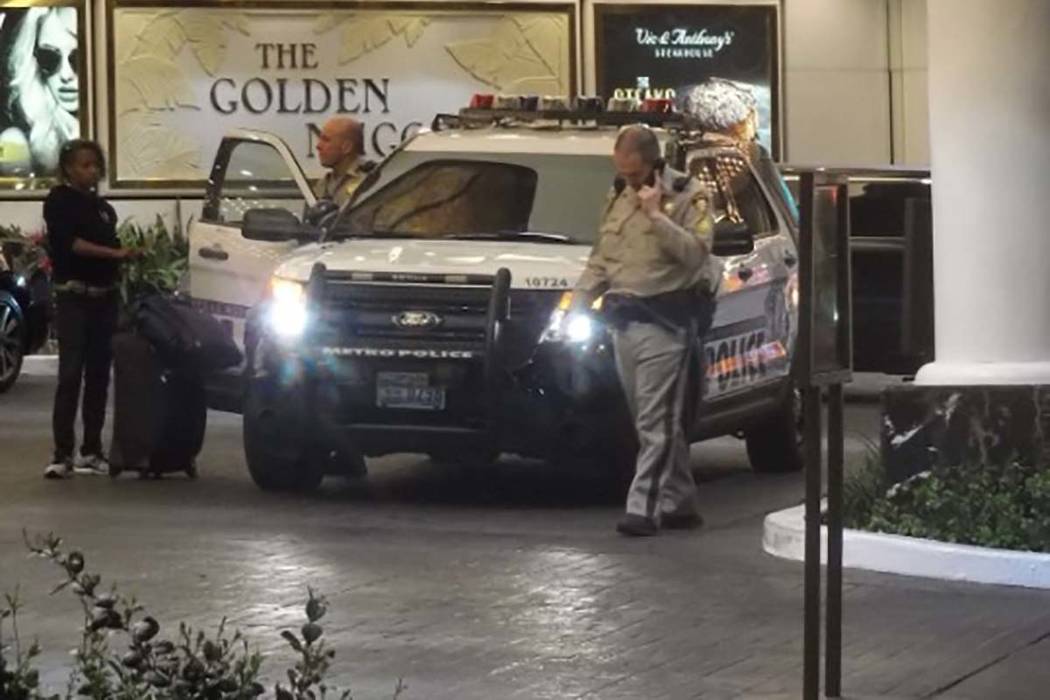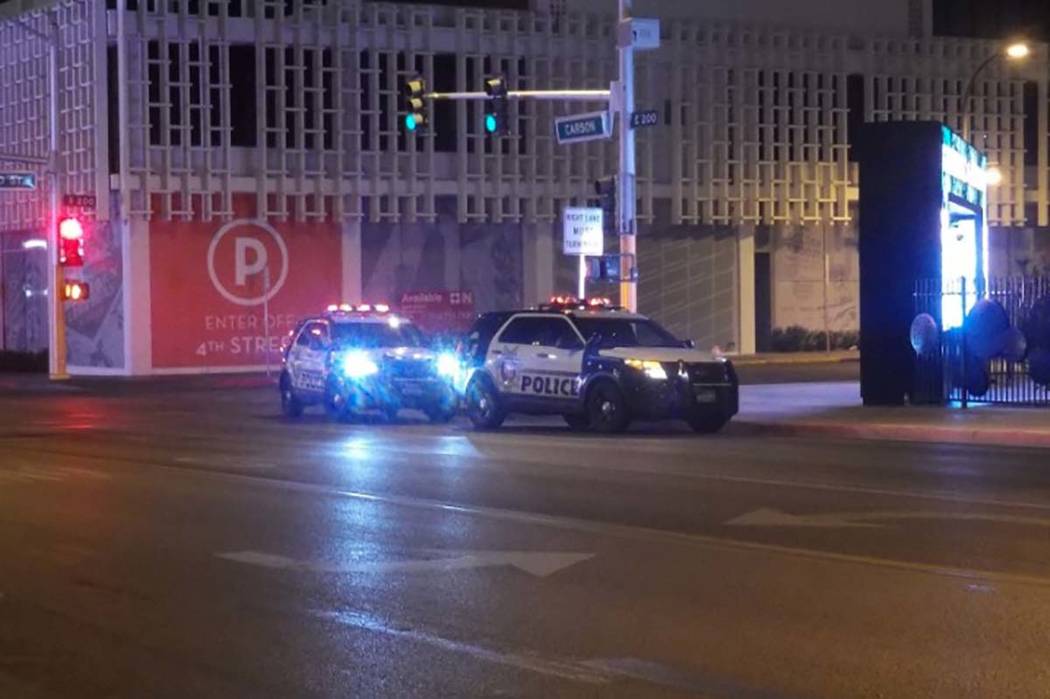 One man was hospitalized early Tuesday morning after he was stabbed in the head by his girlfriend's father in downtown Las Vegas.
The stabbing was called in just after 5 a.m. near the Casino Center Boulevard and Bridger Avenue, according to Metropolitan Police Department Lt. David Gordon.
The man, who was in his 50s, told police he was walking with his girlfriend in the area when her father "came up and stabbed him," Gordon said, adding he did not know the age of the suspect.
After the stabbing, the man and his girlfriend walked to the Golden Nugget, where security contacted police. The man who was stabbed was hospitalized with a cut to his head that was not life-threatening, Gordon said.
Police are still searching for the stabber.
Contact Max Michor at 702-383-0365 or mmichor@reviewjournal.com. Follow @MaxMichor on Twitter.