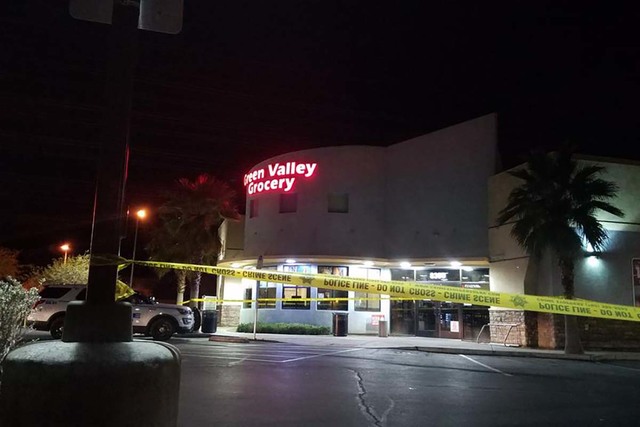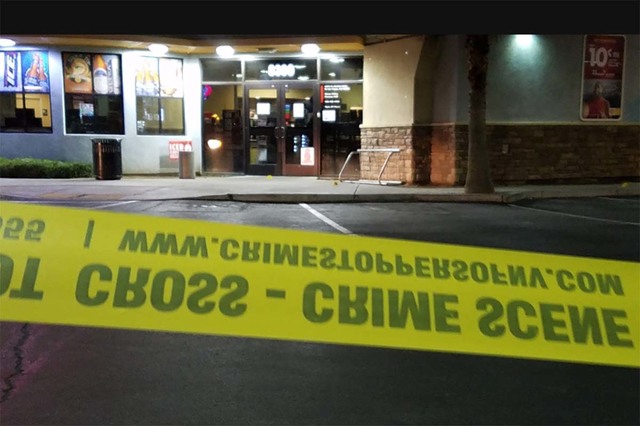 A man entered a convenience store in North Las Vegas and stabbed a clerk multiple times early Wednesday morning.
The victim was expected to survive his injuries sustained in a fight that started about 3:30 a.m. inside the Green Valley Grocery at 8390 N. Decatur Blvd. before spilling outside, North Las Vegas Police Department public information officer Aaron Patty said.
The clerk knew his assailant, Patty said, clarifying the attack wasn't a robbery.
"This is not a random act of violence," he said.
There were people inside the store during the attack, Patty said, but he didn't know how many.
The clerk was taken to University Medical Center after the tussle.
His assailant was still at large as of Wednesday morning.
Patty said his understanding was the clerk didn't have a weapon.
The Metropolitan Police Department assisted North Las Vegas police.
Contact Mike Shoro at mshoro@reviewjournal.com. Follow @mike_shoro on Twitter.