Roommates' fight over eggs sends one man to hospital
September 9, 2017 - 9:32 pm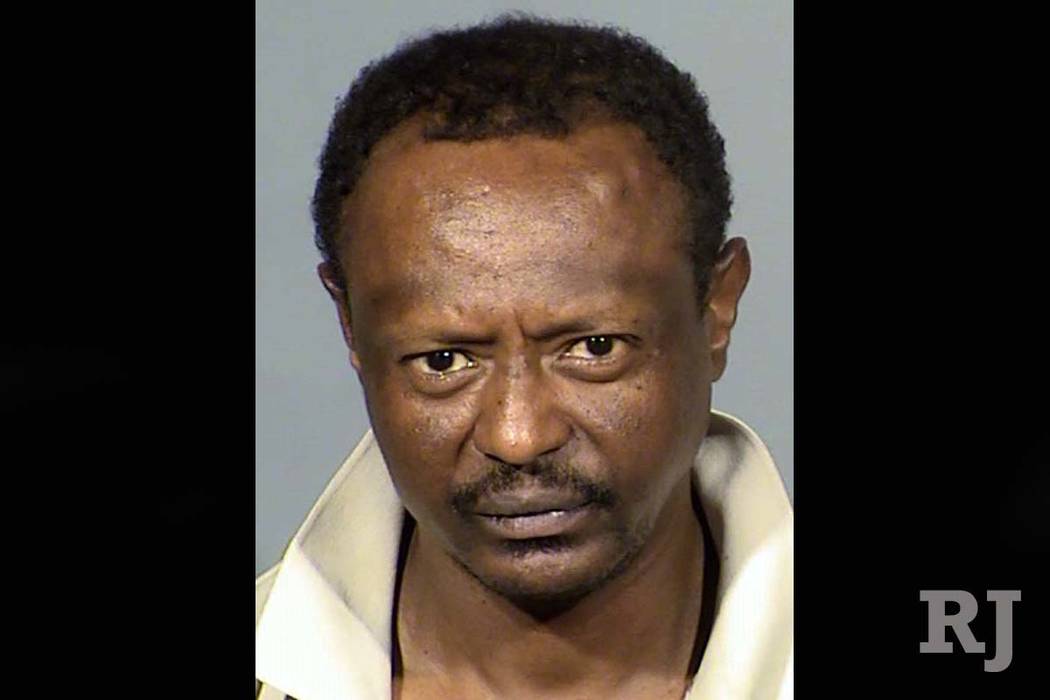 What began with a few beers, some eggs and an insult turned into a fight between roommates resulting in one man hospitalized and another accused of attempted murder, according to an arrest report.
One roommate slashed another during a scuffle about 4:30 a.m. inside an apartment at 3750 Arville St., Metropolitan Police Department records show. Police identified the slashing roommate as Sisay Wendahun in a report for his arrest.
Prosecutors charged Wendahun, 43, this week with attempted murder and battery with a deadly weapon resulting in substantial bodily harm. He was held in Clark County Detention Center on $12,324 bail as of Saturday afternoon.
The arrest report said the injured roommate got home about 2 a.m. Tuesday and had a few beers with Wendahun and Wendahun's father. The father told police Wendahun asked their roommate if he wanted any eggs, to which he declined. Wendahun made eggs and started eating them, the report said, and the roommate also began to eat them.
The father told the roommate, "that if he wanted some eggs, he should have told Sisay when he asked," the report said. In response, the roommate said something about the father not treating them like children. This angered Wendahun, who then got into a fistfight with the roommate.
According to the report, the roommate ran to the door, where Wendahun used a paring knife to try stabbing him in the stomach. The roommate's right hand was slashed during a scuffle.
Witness interviews with police indicated that Wendahun and the man who was hospitalized met at a coffee shop about a month and a half before the fight. The injured man was recently homeless and Wendahun had agreed to temporarily let the man stay with him and his father. Police interviews noted in the report indicated the man hadn't paid rent, played his music too loud and had generally overstayed his welcome.
Wendahun told police he argued with the roommate, but the confrontation never turned physical.
The injured man was treated and released from University Medical Center.
Contact Mike Shoro at mshoro@reviewjournal.com or 702-387-5290. Follow @mike_shoro on Twitter.