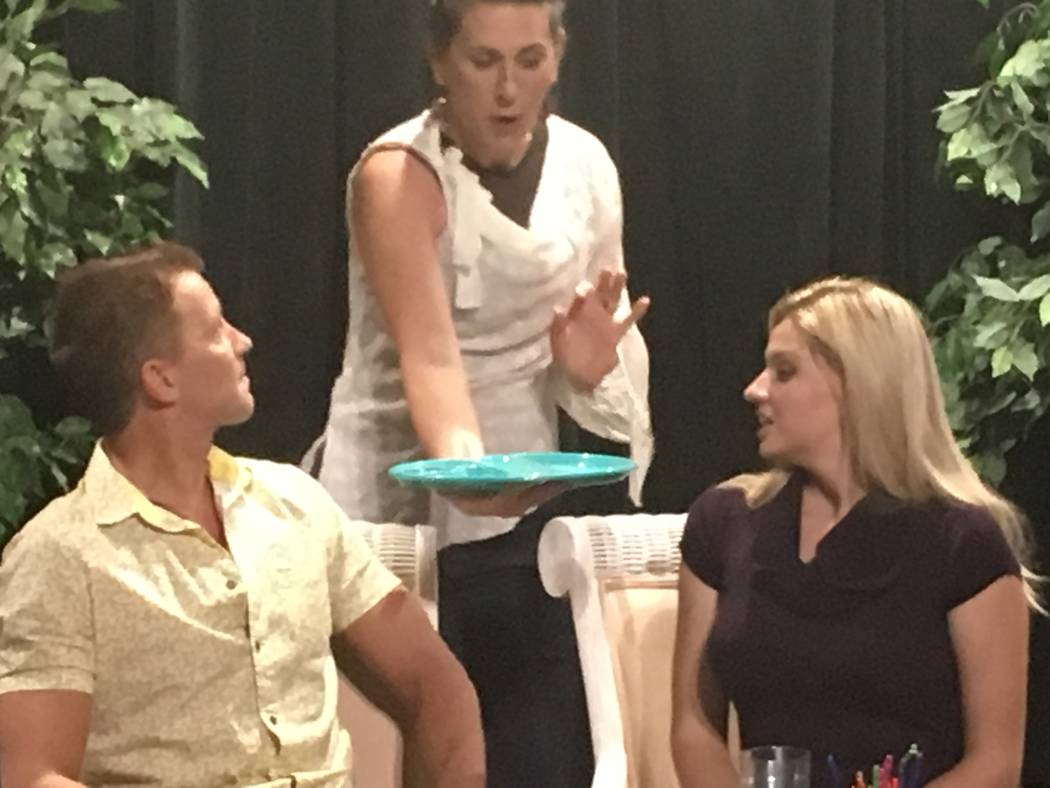 Vegas Fringe Festival
The eighth annual Vegas Fringe Festival serves up two weekends of new and established plays (no more than 90 minutes each), from Aristophanes' "The Frogs" to the "Frog Prince" twist "Frogged," from sketch comedy to works by Harold Pinter and Neil LaBute. Hosted by Las Vegas Little Theatre, 3920 Schiff Drive, performances begin at 6:30 p.m. Friday and 2 p.m. Saturday and Sunday and resume June 15 to 19. Tickets are $12 per play; 11-play festival passes are $110. For details, visit www.lvlt.org.
Julian Tanaka's Other Quartet
Clarinet and sax player Julian Tanaka returns to lead an entirely improvised evening of jazz at 7 p.m. Friday at the Winchester Cultural Center, 3130 S. McLeod Drive. Tickets are $13 and available at the door; for details, visit www.clarkcounty.nv/parks or call 702-455-7340.
'Astronaut'
Wear a flight suit, take a spin in a "centrifuge" capsule and climb into a rocket at the touring exhibit "Astronaut," which launches a three-month run Monday at the Springs Preserve, 333 S. Valley View Blvd., from 9 a.m. to 5 p.m. daily. Admission is $4.95 to $9.95 for residents and $8.95 to $18.95 for nonresidents (children 4 and younger are free); click on www.springspreserve.org for details.
Cabaret Jazz
As always, The Smith Center's Cabaret Jazz delivers multiple musical options, including David Perrico's Pop Strings Orchestra performing a "Songbook of Soul" ($20-$40) at 8 p.m. Friday, followed by another trumpeter (and singer), Australia's Greg Bonham, who teams with pianist Ryan Ahern at 7 p.m. Saturday ($30-$40). And rising jazz vocalist Jonathan Karrant checks in at 8 p.m. Tuesday ($20-$35); for more information, visit www.thesmithcenter.com.
'Perfect Arrangement'
During the Communist/homosexual scare era of the 1950s, two gay State Department employees marry each other's partners to hide in plain sight in Topher Payne's "Perfect Arrangement." At 7 p.m. Friday, the Clark County Library, 1401 E. Flamingo Road, hosts a free staged reading (for mature audiences) co-sponsored by Majestic Repertory Theatre; for more details, visit www.lvccld.org.