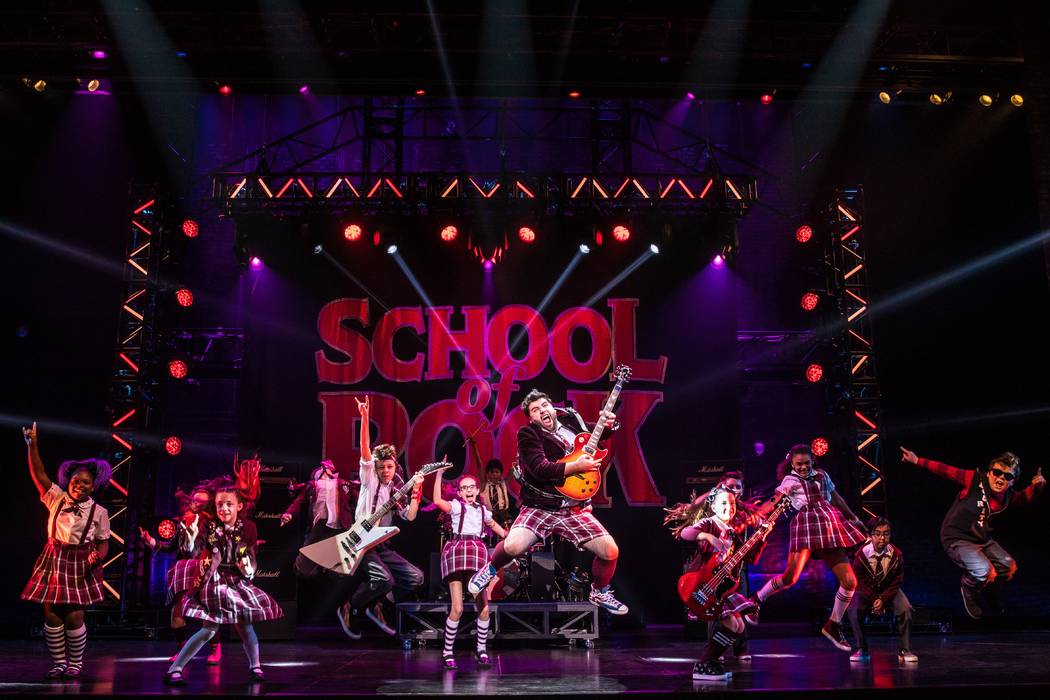 'School of Rock'
School's in session as Andrew Lloyd Webber's rockin' musical rolls into town Tuesday. Wannabe rock star Dewey Finn poses as a substitute teacher and turns his class of straight-A students into an ace rock band in "School of Rock," based on the 2003 movie. Performances are 7:30 p.m. Tuesday through Aug. 12, with 2 p.m. matinees Aug. 11 and 12, in Reynolds Hall at The Smith Center, 361 Symphony Park Ave. Tickets are $29 to $127 at thesmithcenter.com.
Royal Horses
Lipizzaner stallions and quarter horses will be among the breeds performing in the Gala of the Royal Horses at South Point Arena, 9777 Las Vegas Blvd. South. The equestrian show will take place at 7 p.m. Friday and 3 and 7 p.m. Saturday. Tickets are $25 to $45 at southpointarena.com.
First Friday
Entertainment, interactive art projects and art shows await attendees at the downtown arts district. Multi-media artist Tony Castillo, whose work includes digital illustrations, woodworking, portraits and wall murals, is the featured artist for August's First Friday. For details, visit ffflv.org.
Swimming show
"No Business Like Show Business" is the theme of the All-City Synchronized Swimming Show on Saturday. Teams from around the valley will participate in the free family show at 6 p.m. at the Pavilion Center Pool, 101 S. Pavilion Center Drive. For details visit, lasvegasparksandrec.com.
Andy Hedges
Texas songster Andy Hedges will perform cowboy songs, poetry and traditional folk music at 2 p.m. Saturday at the Winchester Cultural Center, 3130 S. McLeod Drive. Tickets are $12 in advance, $14 day of show, at clarkcountynv.gov/parks.