Acting coach reminisces about growing up in Vegas, meeting Elvis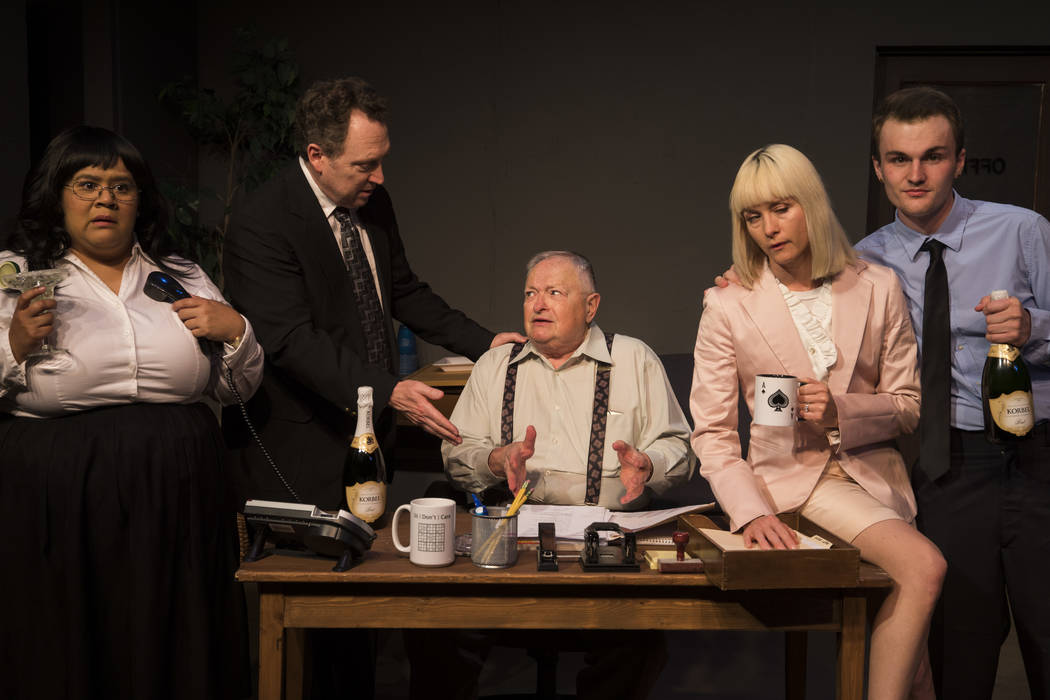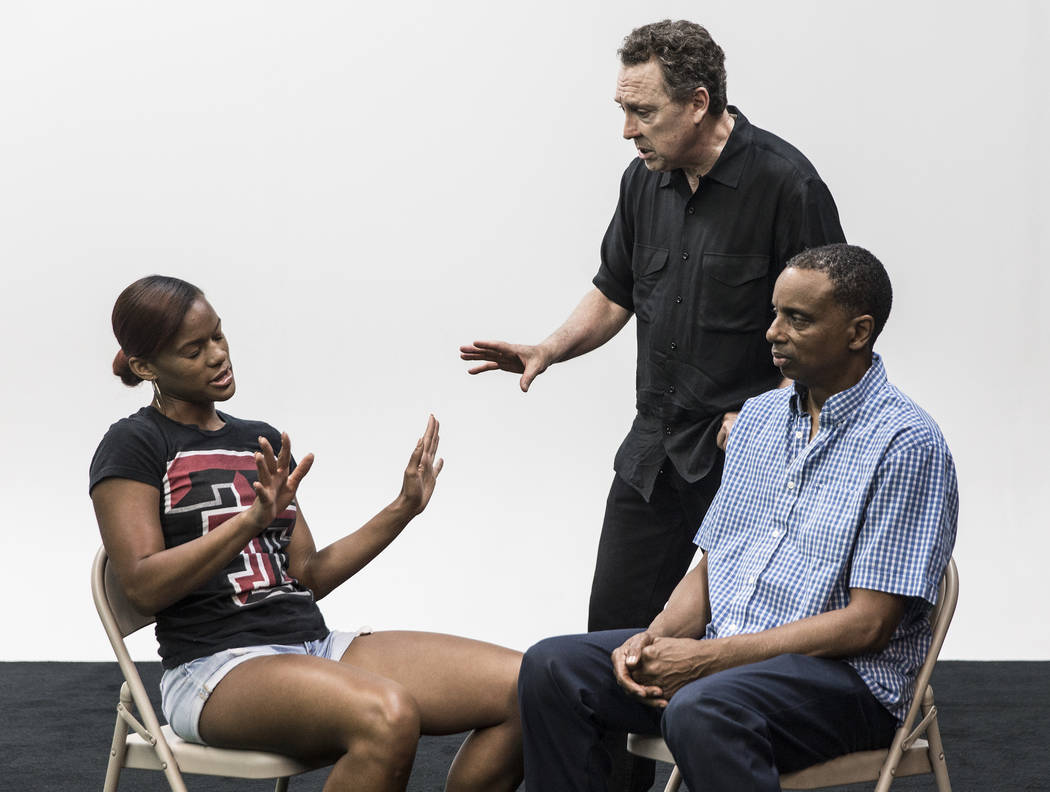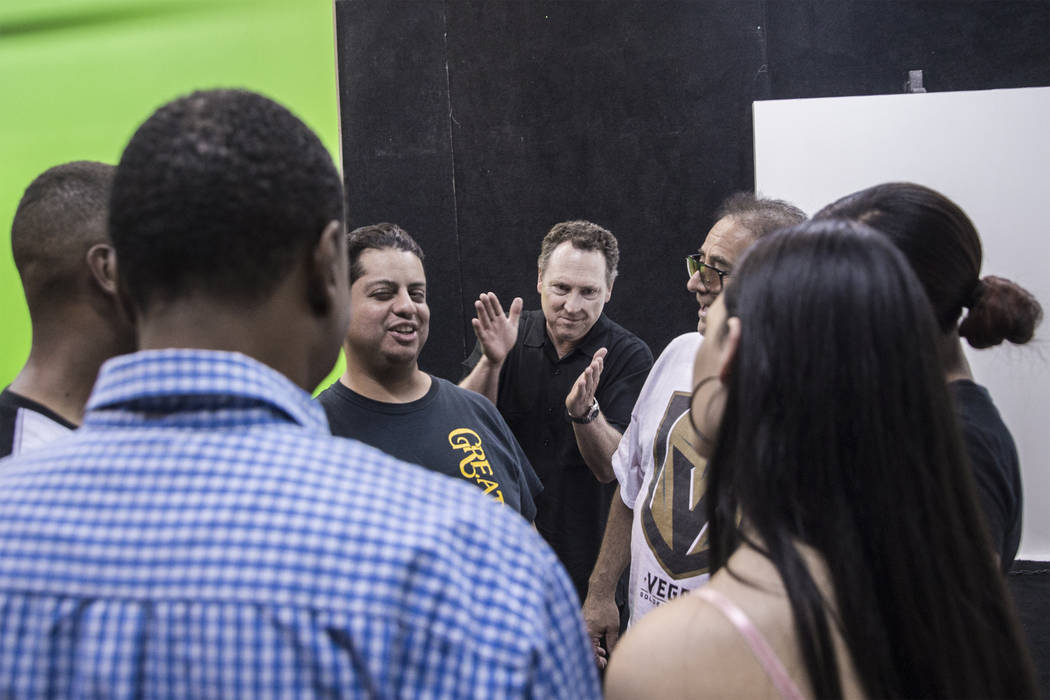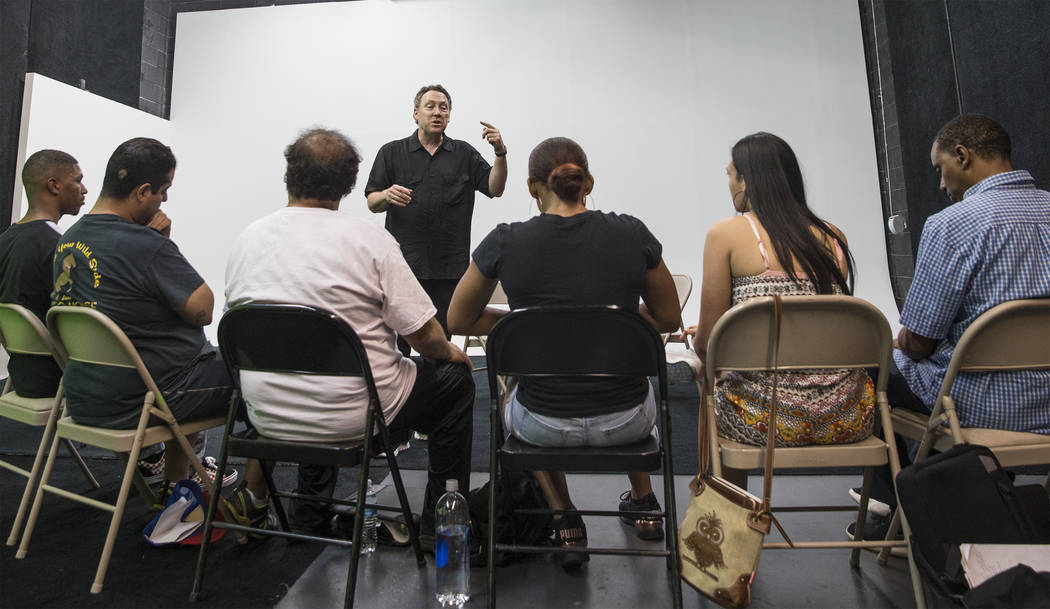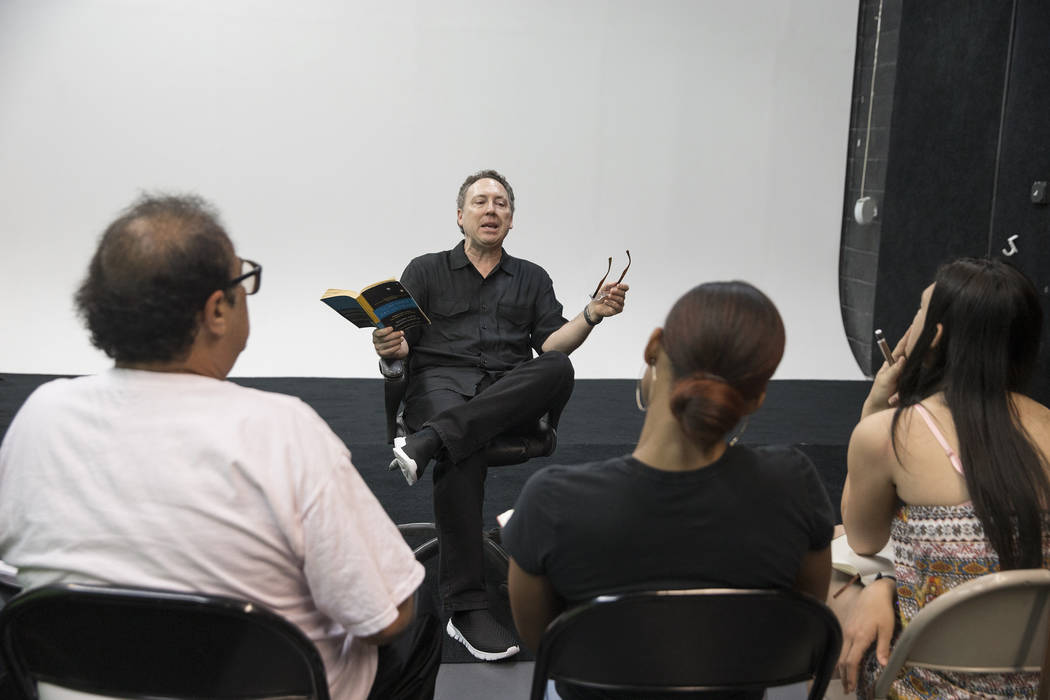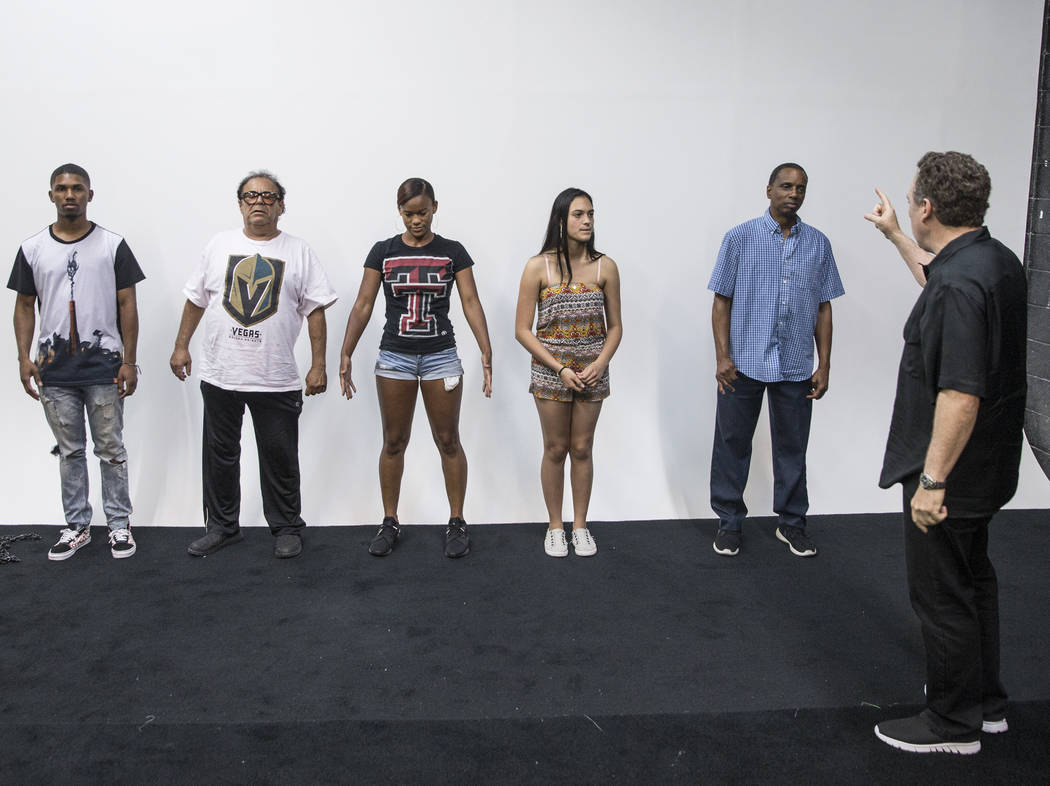 When Daryl Morris was 8 or 9 years old, he met one of his father's colleagues at the International Hotel.
"I remember reaching up: 'Hi, who are you?' " Morris recalls.
As a little boy, he might not have known who Elvis Presley was, but his father, Bobby Morris (who turns 91 this month), certainly did; for a time, he was Presley's showroom conductor at the International (later the Las Vegas Hilton, now the Westgate).
Presley didn't make much of an impression on young Daryl, but two other performers definitely did.
He'd always loved movies, Morris says. "But I was lying on the bed with Mom, watching 'Sonny & Cher' (on their "Comedy Hour" in the early '70s) and I said, 'Mom, I want to do that.' "
From 11, when he started acting classes at a Las Vegas studio, until his 30s, he was "in and out" of acting, says Morris, who's now 56. "I moved to L.A. and got even more serious about it," studying at Playhouse West with, among others, Jeff Goldblum, one of Playhouse West's co-founding directors.
Morris uses that training in the weekly acting classes he teaches at the Indie Film Factory, a studio tucked away in a central Las Vegas business park.
His classes are "very methodical, fashioned after the way he (Goldblum) taught," he says. "I teach a military discipline, so my actors are prepared and disciplined." (That's apparent from the "Sir! Yes sir!" responses his students chant following one of his observations: "Actors get in your own way; get out of your way. … Are we clear?")
Although he sells insurance as his "day job," Morris not only teaches but acts, in projects ranging from Las Vegas Little Theatre — most recently in LVLT's New Works contest winner, "/se-krits/" — to "Paul Blart: Mall Cop 2." (That's Morris as the "Stern Man" in the opening scene with Kevin James).
We caught up with the Las Vegas native before one of his classes, where he reflected on the town of his youth — and how it's changed.
Review-Journal: When, and why, did your family move to Las Vegas?
Morris: My dad got here in 1951. He's a professional drummer. He came here with a traveling band and liked it so much he decided to stay. He played for Louis Prima and Keely Smith at the Sahara in the late '50s. … I grew up in … essentially Eastern (Avenue) and Vegas Valley (Drive), close to Valley High School. We moved around … to Tahoe, then back, to Carson City, and moved back. My father was entertainment director for Harvey's (Lake Tahoe hotel-casino), but his big claim to fame was being Elvis' conductor.
What was Las Vegas like when you were a kid? Where were your favorite hangouts?
Las Vegas was very empty. It didn't have a lot of hotels. There was a lot of empty land on the Strip. I do remember — when you're a little kid, you don't go into casinos much unless you're with your parents. Las Vegas was very un-corporate. … I used to love the $2 steak at (Binion's) Horseshoe, with the million (dollars on display) … and 50-cent Heinekens. It was much easier to move around. Now, everything's so corporate, so expensive. … I worked at the Parkway (movie) Theaters (on Maryland Parkway). Being around my dad, being around showbiz, I remember seeing Shecky Greene and Wayne Newton at the theaters. … Vegas was very old-school.
How did your dad become Elvis Presley's conductor? Did he share any Elvis stories?
My dad, to the best of my recollection, was supposed to be the entertainment director for the lounge (at the International). Harry James was supposed to be the conductor for Elvis and pulled out at the last minute. (The International's entertainment director) asked my dad if he could do it. So he went to UNLV and took a two-week crash course in conducting. … He was there on opening night for Elvis. He said everybody who was anybody in the world was there: Frank Sinatra, Cary Grant. … Elvis could never get into his dressing room (because of the crowds), so Elvis used my dad's dressing room (to relax after his performances). Before his first show, Elvis was a little trepidatious. My dad told him, "Just pretend everyone in the audience is sitting there in their underwear."
Any other showroom memories of your dad at work?
We either sat in the light booth, which was a great place to watch the show, or at the dinner show, a table pushed right up against the stage. We all got dressed up in suits . … When he was working with Louis Prima, he would work the midnight-to-6 shift in the (Sahara's) Casbar Lounge, and the Rat Pack would come and sit in. It was 10 deep on the rail. You'll never see that again in this town.
What's your philosophy of acting? Has it changed through the years?
My philosophy of acting is, work from the truth. We work from the truth. … Moment to moment. The big thing is listening (and) living truthfully under imaginary circumstances. I use lots of different tools, acting exercises. … It's about listening and being emotionally prepared for a scene. … I require dedication and commitment. Commitment and dedication, because it's about the passion for the work.
■ Favorite movie
"'The Godfather'"
■ Last show or concert you attended
"Chris Stapleton — amazing."
■ Most recent book you've read?
"Two I'm reading now: 'Fire and Fury' (by Michael Wolff) and 'The Game: Penetrating the Secret Society of Pickup Artists' by Neil Strauss"
■ Daily ritual
"I drink a special drink of lemon juice, apple cider vinegar and echinacea"
■ Personal motto
Semper fi (from the Latin phrase for "always faithful" — the motto of the U.S. Marine Corps)
■ Best place to take out-of-town visitors
"Downtown, or The Linq is fun"
■ Favorite vacation destination
Hawaii
■ Favorite indulgence
"I don't do it a lot, but a really good steak"
■ What's a food you could eat all day?
Pistachios
■ Favorite hobby
Golf
Contact Carol Cling at ccling@reviewjournal.com or 702-383-0272. Follow @CarolSCling on Twitter.