Celtic festival draws thousands to Floyd Lamb Park
Updated May 1, 2017 - 12:51 am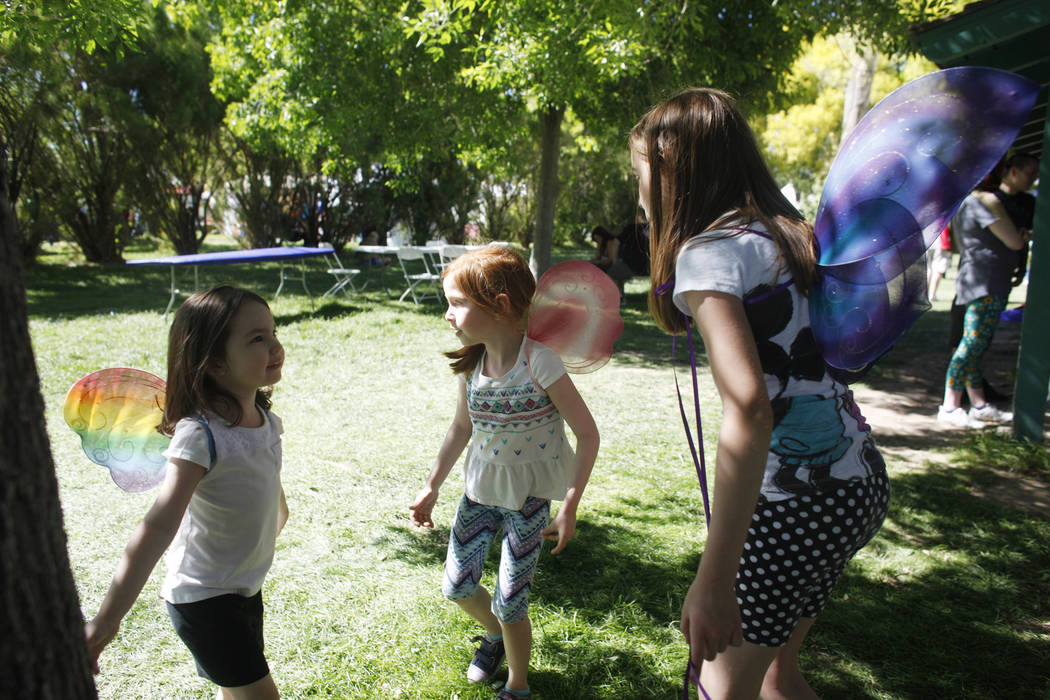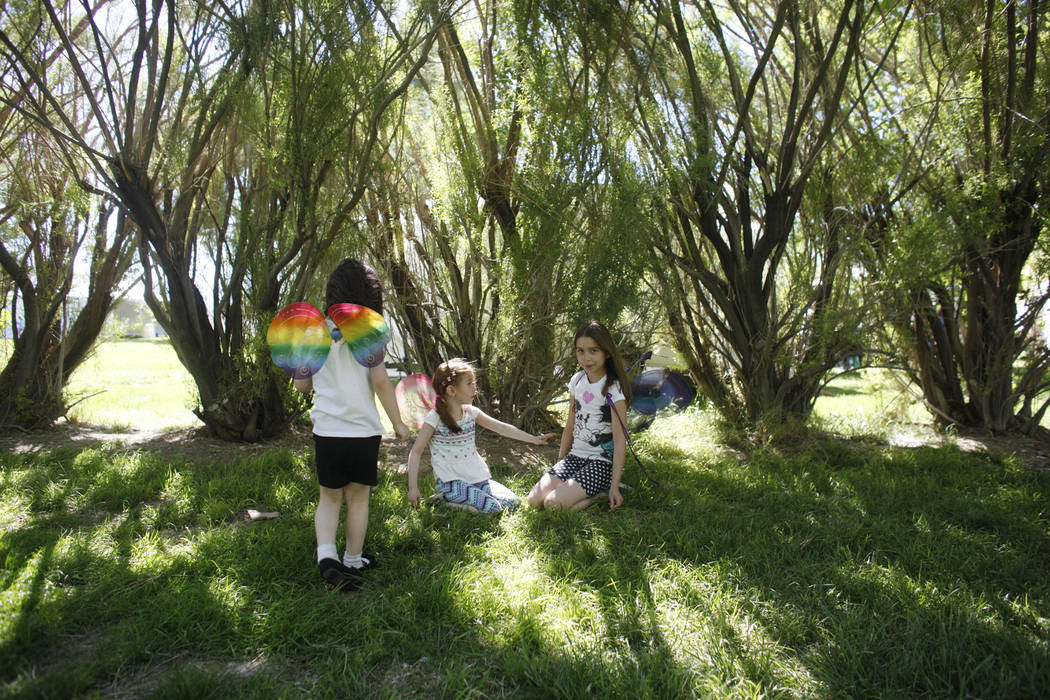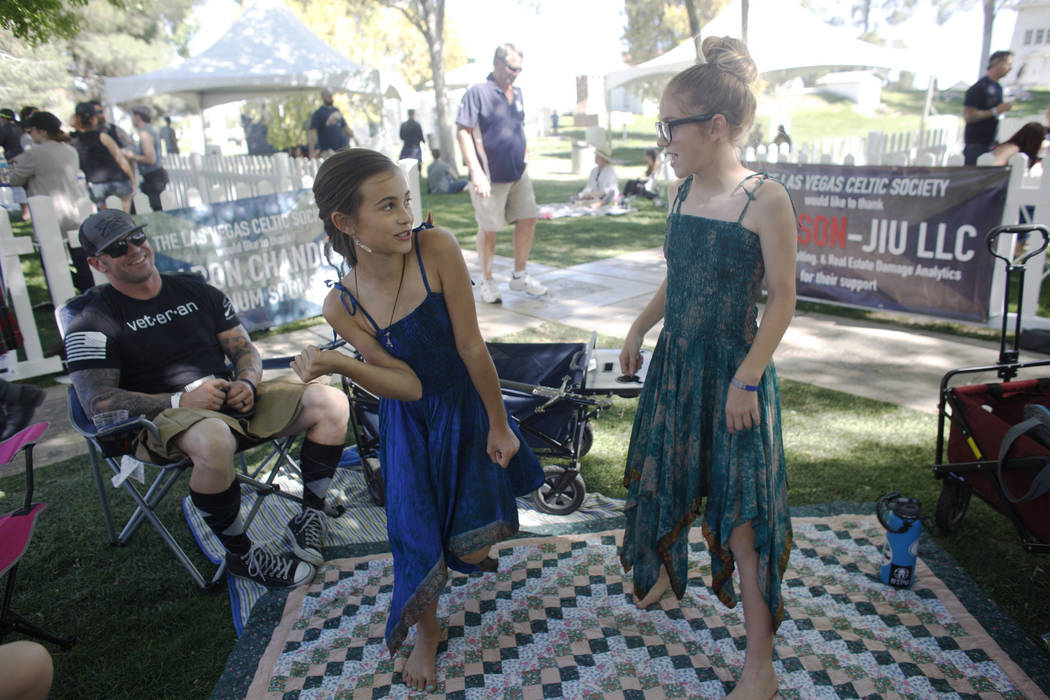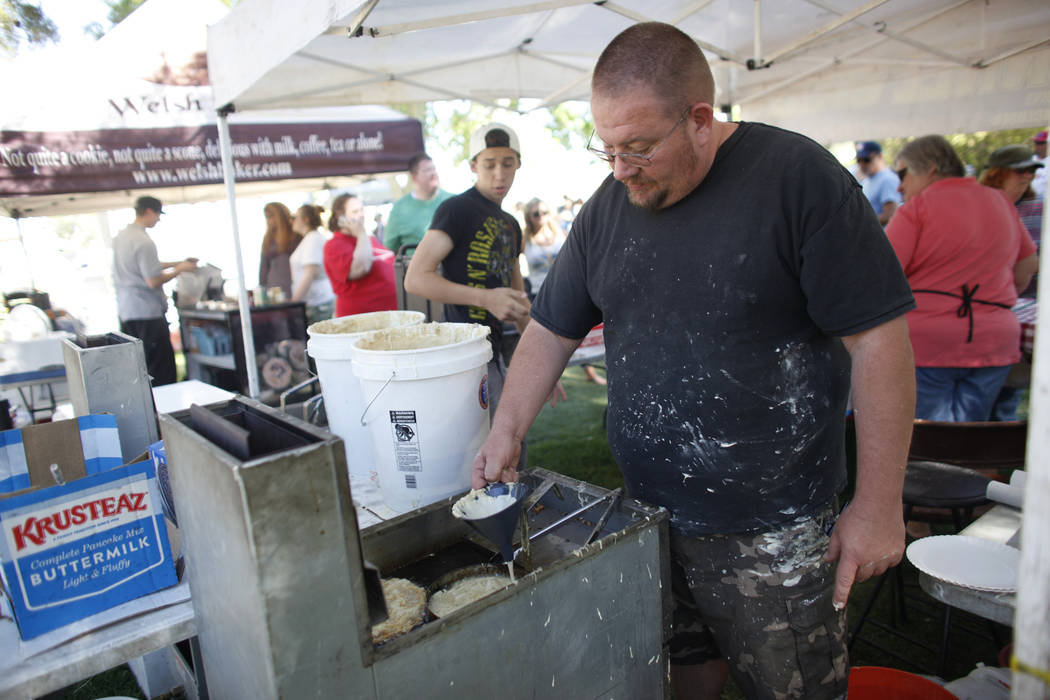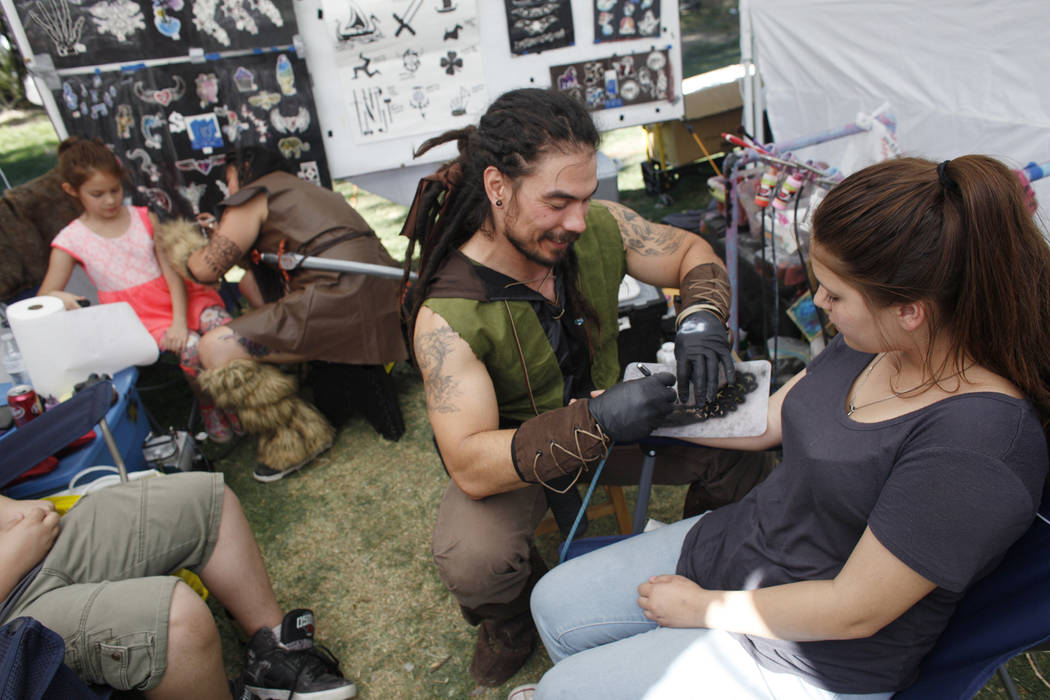 Kilts were donned and bagpipes were played over the weekend as people connected with their inner Celt during the 13th annual Celtic Gathering and Highland Games.
Thousands came to Floyd Lamb Park at Tule Springs to enjoy Celtic music and food, browse vendor booths and take in athletic feats, such as men in kilts tossing cabers that look a lot like telephone poles.
"By far this is the most diverse festival I've ever been to or been involved with," event volunteer and organizer Kelly Sheehan said Sunday. "It's a great place to learn about one's heritage, but you don't have to be Scottish or Irish to appreciate the event. It's just a wonderful place to learn about a new culture and just have fun."
Sunday's festivities, presented by the Las Vegas Celtic Society, included competitions in bagpipes and drumming, bands and Scottish heavy athletics.
Las Vegas athlete Billie Torner, 33, said he began competing at the Highland Games last year.
Along with 107 other athletes, Torner took part in all nine events, which included throwing weights, putting the stone, hammer throwing, sheaf tossing and the infamous caber toss.
"A lot of these games originated in Scotland as a form of weaponry or as a solution to a problem," Torner said. "These games are near and dear to my heart because knowing that my own ancestors partook in them is like stepping into that history."
The audience also got a bagpiping lesson during the festival.
"The bagpipe is really a continuous tone-type of instrument," said John McLean Allan, a Scottish musician from California. "What I love about the bagpipe is the feeling that you get. It's a connection through music that can't be described in words. It's gives me goose pimples."
Cindra Cochran came from California to teach people about the Cochrane clan, which she described as very prominent in naval history of the United Kingdom.
"People are starting to look at their family history to try to find their roots," Cochran said. "The United States is still new, and people are now becoming curious as to who they are and where they came from. It's important to know your background."
One of the most well-attended events was the Bonnie Knees Competition where a group of judges rated the legs of men and women. They judged everything from the hairiness of their legs to their kilts and tattoos.
Kids enjoyed a children's area with archery, a bounce house and face painting. For the adults, a beer garden and whiskey tasting were available.
Throughout the park, vendors offered a variety of wares, including kilts and toys, jewelry, fairy costumes and knives, swords and gun replicas. Food offerings included meat pies, shortbread and haggis, a savory pudding that combines meat with oatmeal, onions, salt and spices.
"This is a brilliant event," said Krystyna Halligan, who came with her 2-year-old son. "I was surprised by how family-oriented this event is. I was also surprised to see so many kilts, but it's nice to be exposed to different cultures."
Event volunteer and organizer Josh MacEachern, 26, estimated that roughly 13,000 people attended the festival over the weekend, and more than 200 people volunteered.
"Our goal every year is the same – to do it again next year," MacEachern said. "People think that Las Vegas has a cultural void, but we're so dedicated to putting on events like this because seeing families enjoying themselves makes it worth it."
For more information, visit lasvegascelticsociety.org.
Contact Sandy Lopez at slopez@reviewjournal.com or 702-383-4686. Follow @JournalismSandy on Twitter.