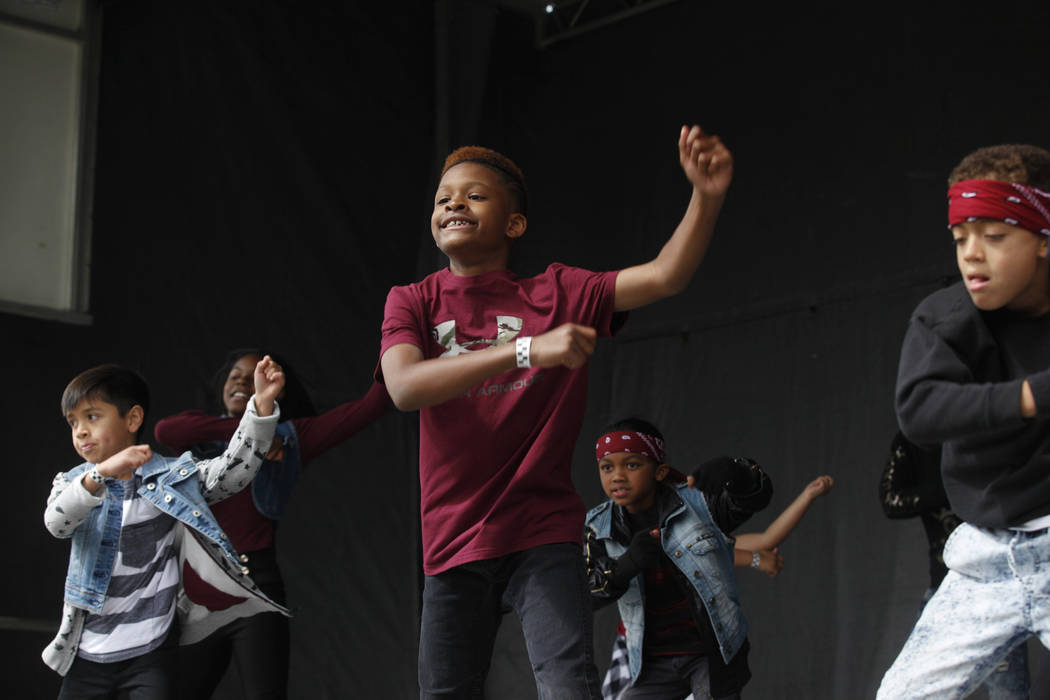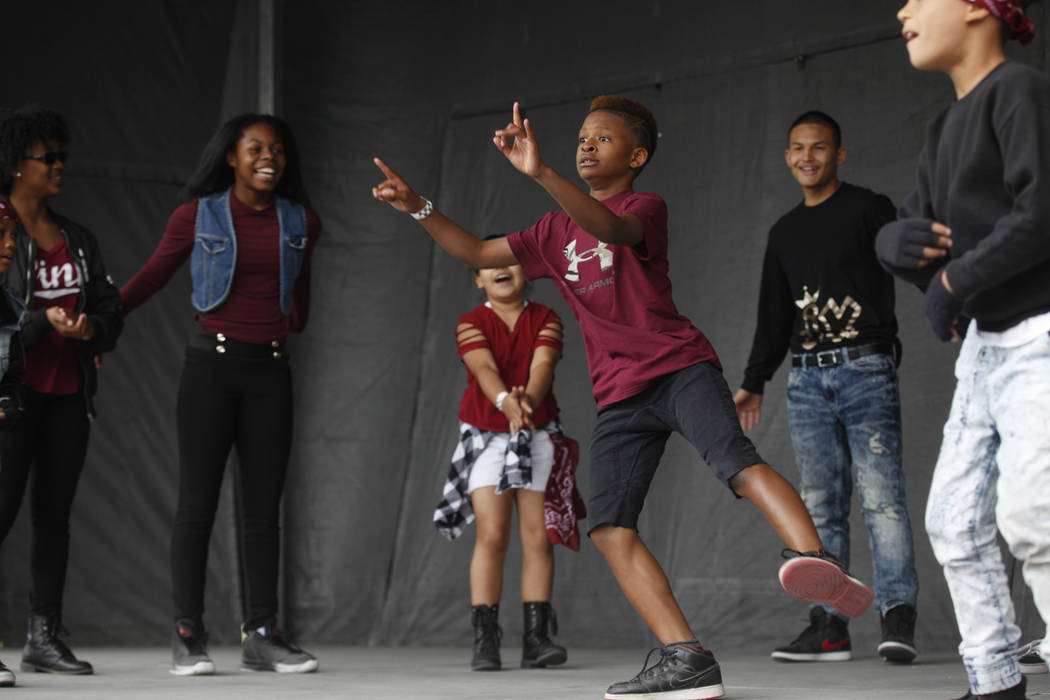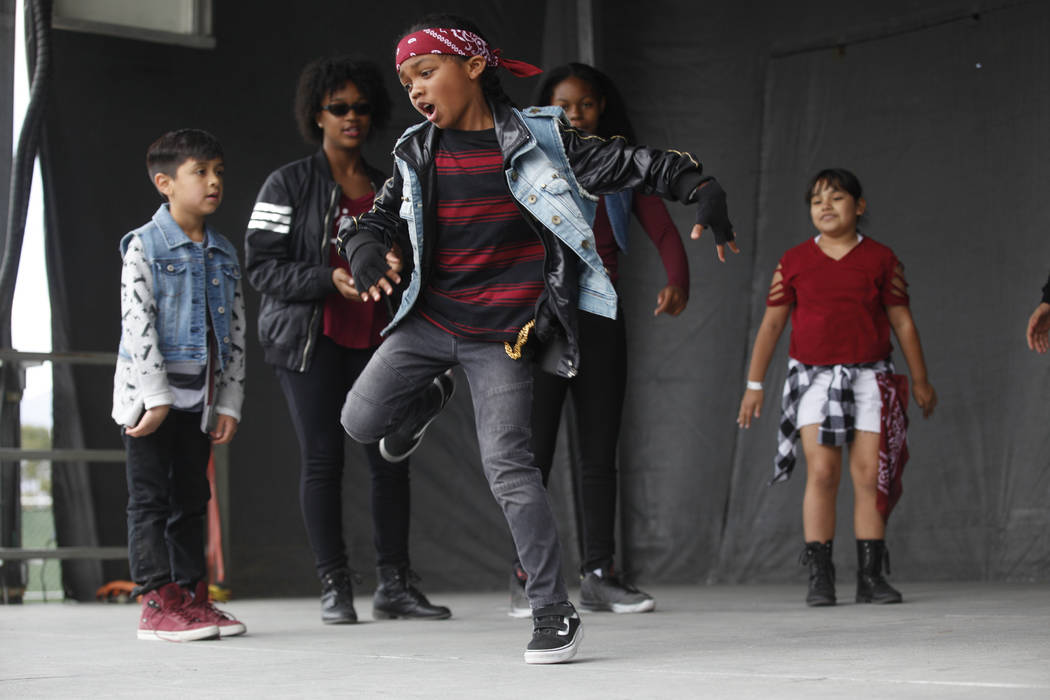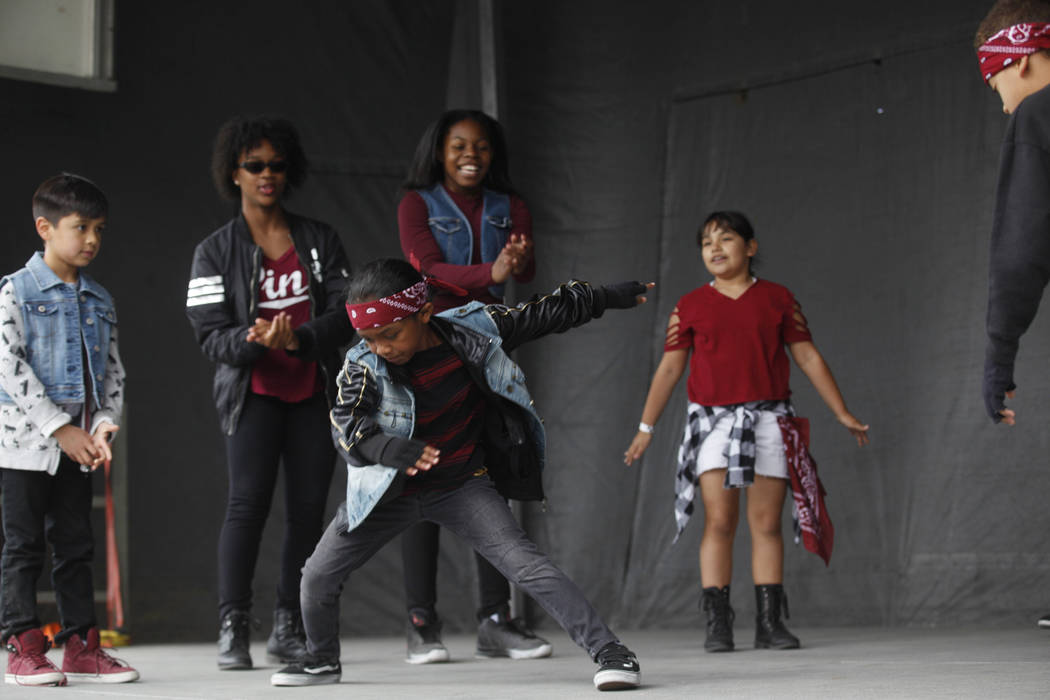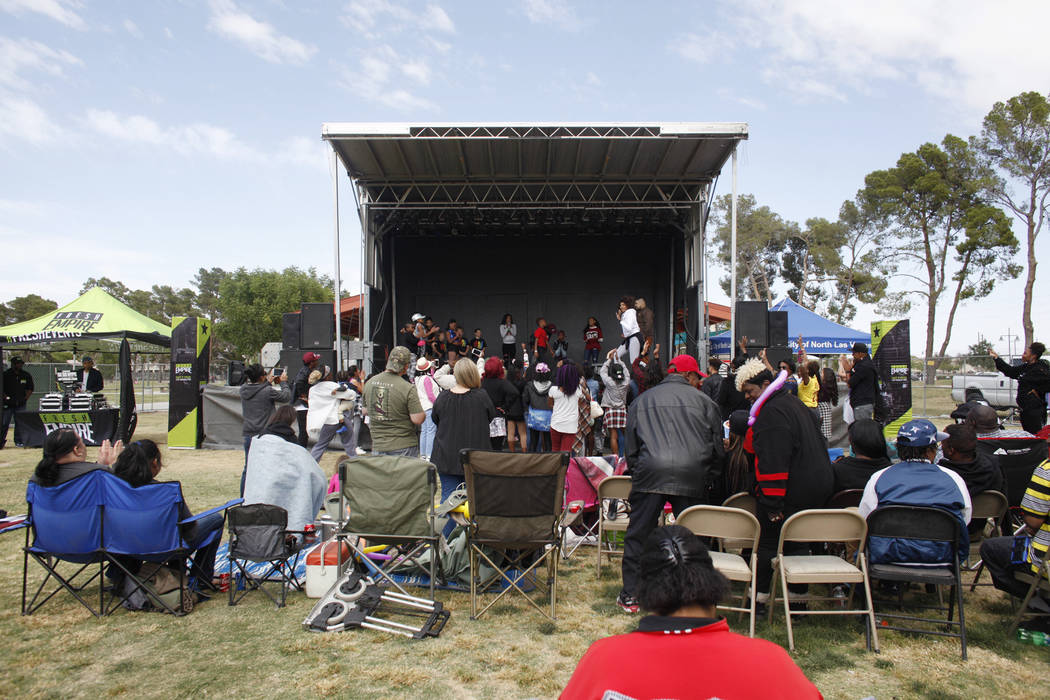 Gray skies and a little rain didn't dampen the spirits of dancers who tapped throughout the afternoon Sunday at Craig Ranch Regional Park, capping a three-day festival.
The Las Vegas Tap Fest ran Friday and Saturday at UNLV and ended Sunday at the North Las Vegas park. Its founder, Victoria Jones, said the festival organization is the first tap dance organization to celebrate National Tap Dance Day in the Las Vegas Valley.
"We wanted to bring this festival to the North Las Vegas community because it brings people together in a positive way," Jones said. "This festival celebrates the art of dancing and helps everyone come together to enjoy life, even if the weather is a bit gloomy today."
The fifth annual nonprofit festival aims to educate the community on the history, discipline and instruction of the tap dancing culture.
Jones said National Tap Dance Day, which is actually celebrated May 25, was declared in remembrance of tap pioneer Bill "Bojangles" Robinson. The festival also honored Prince Spencer and Bunny Briggs, who died a few years ago.
The three-day festival included 17 workshops, specialty and master classes, video presentations, jam sessions and student showcases.
Sunday's RHXTHM PROJECT was the grand finale of the festival and featured African, hip-hop, contemporary, Polynesian and folkloric dancers, as well as drummers. More than 20 dance companies from the Las Vegas Valley performed, Jones said.
Among the groups participating were the Las Vegas Hi Steppers Drill Team and Drum Squad.
Sporting T-shirts that read "Straight Outta Vegas" the group — which consisted of members ages 6 and up — passionately danced to the beat of the drums.
"This group helps kids stay out of trouble by occupying their mind with positive interactions and steering them in a positive direction," Assistant Director Ketasha Jackson said. "Our goal is to empower our youth and give them an opportunity to travel and compete."
Andrea Spicer attended the event to support her 9-year-old daughter, Vada, who performed with the dance group Excite Dance, an after-school program teaching the basics of hip-hop.
"The festival is great because it features all sorts of dancers," Spicer said. "It's also nice to see the community support our dancers."
Abrielle Sanders, 8, also a member of Excite Dance, said she "felt happy and excited to perform."
"I don't get to do this too often," she added.
Students from local elementary and high schools performed as well as senior citizens from the tap dancing group Step In Time Dance Co., taught by local professional dancers Blaine Senior and his wife, Brandi.
"When I got up onstage to perform my adrenaline was flowing, despite the weather," said dance member Rosie Walisever, 65. "Dancing sends me to another planet where all of my troubles disappear and I get a chance to sparkle — both literally (the group wore sequin jackets) and figuratively."
"Our group really proves that you're never too old to dance," Walisever added.
The event also featured vendors, food and a masseuse.
Contact Sandy Lopez at slopez@reviewjournal.com or 702-383-4686. Follow @JournalismSandy on Twitter.