'Guys Sing Dolls' salutes female songwriters at Cabaret Jazz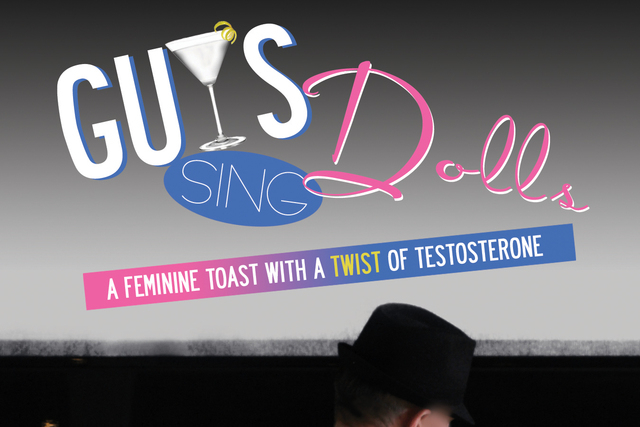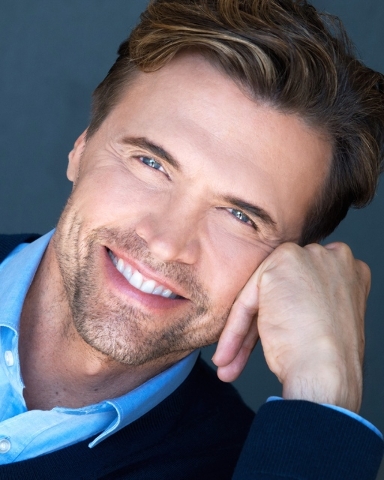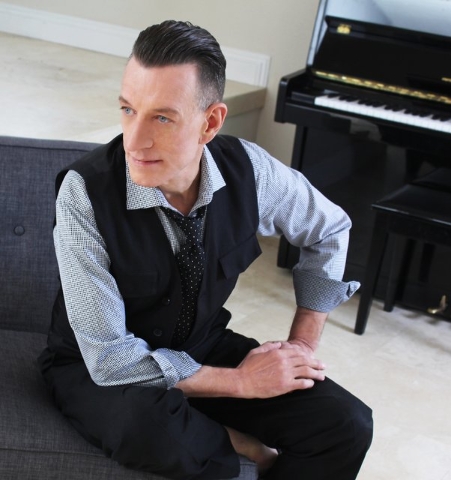 Some names you know: Carole King, Cyndi Lauper, Peggy Lee, Dolly Parton.
And some names you might not, but should.
Civilla Martin, for instance, who penned the words to the gospel hymn "His Eye Is on the Sparrow." Or lyricist Dorothy Fields, whose career took her from Tin Pan Alley ("On the Sunny Side of the Street") to Hollywood (and an Oscar for "The Way You Look Tonight") to Broadway ("Sweet Charity").
They're all part of the mix in "Guys Sing Dolls," a musical celebration of female songwriters that checks into The Smith Center's Cabaret Jazz for two shows Saturday.
As for the guys, they're Las Vegas-based performers Brent Barrett, Benjamin D. Hale, Carnell Johnson, Christopher Lash and Phillip Officer, who'll be focusing on a century's worth of female-penned songs.
That, in turn, will enable singers and audiences alike to "see how women's voices have evolved over the years," notes Officer, who organized the tribute, subtitled "A Feminine Toast with a Twist of Testosterone."
Beyond a variety of musical numbers, "Guys Sing Dolls" also promises a variety of vocal approaches.
After all, "we're not all the same kind of singer," Officer says.
And, in some cases, the same singer will sing different kinds of songs.
"It's a real interesting mix," says Barrett, a Broadway veteran who played the title character in "Phantom — The Las Vegas Spectacular" during its Venetian run. "It kind of gives us all a chance to sing things we wouldn't ordinarily sing."
That means Barrett will venture beyond Broadway to pay tribute to such '60s and '70s singer-songwriters as Joni Mitchell and Carole King; the latter's "Tapestry" was Barrett's favorite album "when I was growing up." (He still recalls the thrill, while performing on Broadway in "Annie Get Your Gun," when the stage manager called to report that "Carole King was on her way up," giving Barrett the chance to meet her.)
Hale — alias Johnny Cash in Harrah's "Million Dollar Quartet" — will sing numbers by, among others, jazz legend Billie Holiday (although he hasn't chosen which one yet) and folk legend Odetta ("Down on Me").
Hale describes the latter as "phenomenal," noting "it's not flashy music, but it's emotional music."
He'll join Officer on the Oscar-winning "Falling Slowly" from "Once," while Officer plans to perform another Oscar-winner, "The Windmills of Your Mind," from 1968's "The Thomas Crown Affair."
From Mitchell's "Both Sides Now" to Adele's "Rolling in the Deep," Saturday's two shows present "a real cross section of singer-songwriters," Barrett says.
For Hale, the ensemble numbers — including "fantastic medleys of some of these songs" — prove a particular highlight.
A medley of "moon" tunes will feature Barrett singing "How High the Moon" (with lyrics by Nancy Hamilton, from the 1940 revue "Two for the Show"), while Hale will perform "I Wished on the Moon" (with lyrics by none other than Dorothy Parker, renowned New Yorker writer and Algonquin Round Table wit, which Bing Crosby sang in "The Big Broadcast of 1936").
Officer, who moved to Las Vegas from New York, where he performed on Broadway and in cabarets, sang at numerous concerts highlighting the treasures of 20th century American popular music — often in his role as an ambassador for the Mabel Mercer Foundation, which honors the legacy of the late cabaret great. (As Frank Sinatra once said, "Everything I learned I owe to Mabel Mercer.")
Officer "always enjoyed" those concerts, especially how they combined "great songs with a bit of the educational element," thereby enabling audiences to learn "about the history of the music and the songs" while exploring "sounds both old and new."
Although "Guys Sing Dolls" will note the names of the featured female songwriters — as well as when and where their songs first appeared — there'll be "a lot more singing than talking," Officer says.
Which is just fine with the participants, who include musical director John Boswell, guitarist John Wedemeyer, bassist Steve Folora and drummer Jess Gopen.
"I love the idea," Hale says of the show. "Guys don't get to show their tender side that often," and Saturday's show offers the chance to "tap into the more sensitive side of humanity."
For more stories from Carol Cling go to bestoflasvegas.com. Contact her at ccling@reviewjournal.com and follow @CarolSCling on Twitter.
Preview
What: "Guys Sing Dolls: A Feminine Toast With a Twist of Testosterone"
When: 2 and 8 p.m. Saturday
Where: Cabaret Jazz, The Smith Center for the Performing Arts, 361 Symphony Park Ave.
Tickets: $35-$40 (702-749-2000, www.thesmithcenter.com)