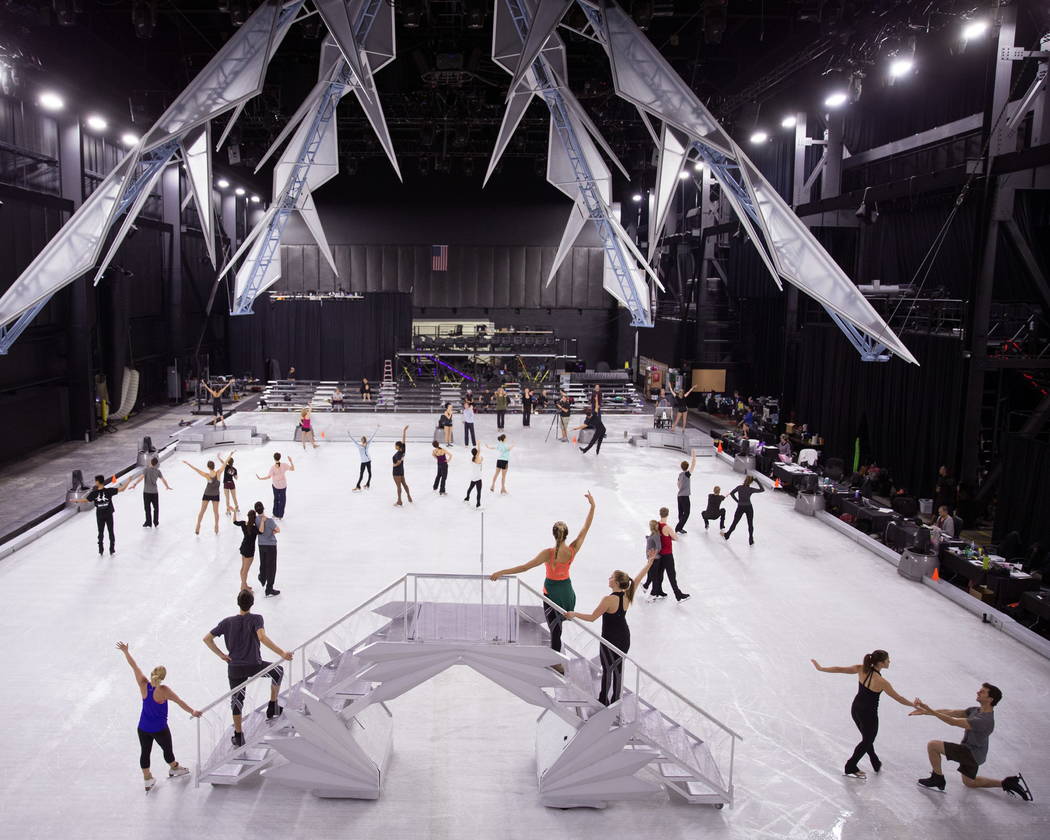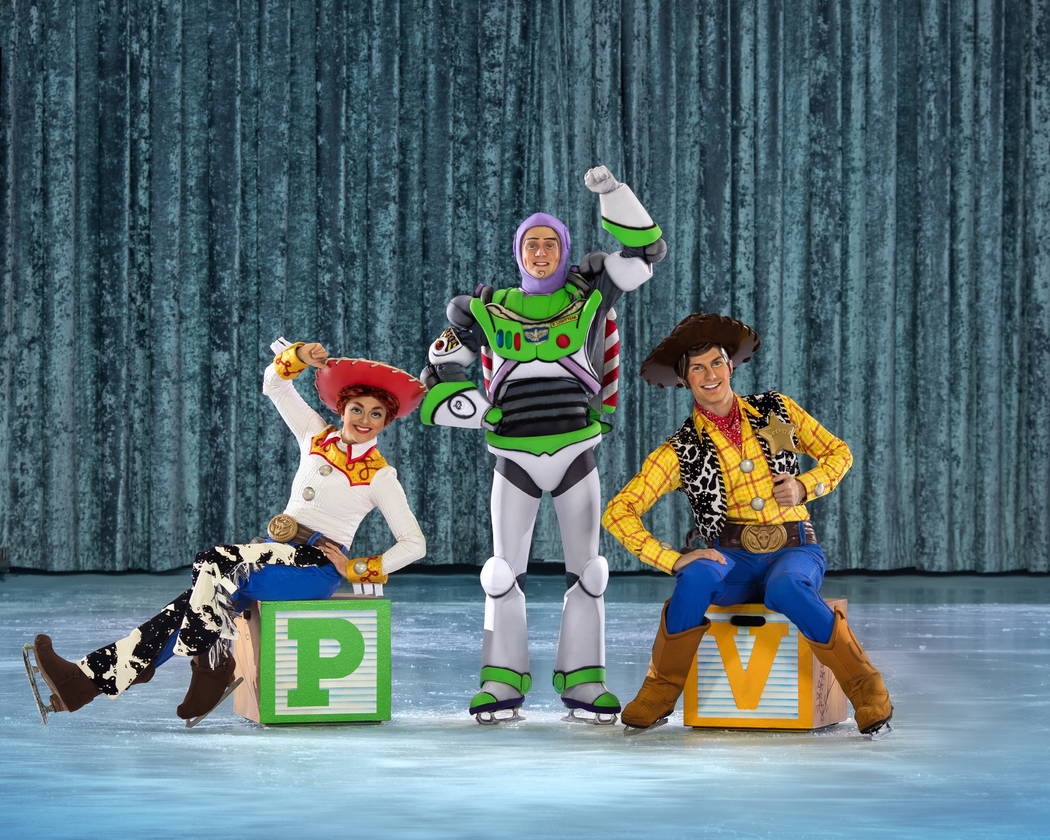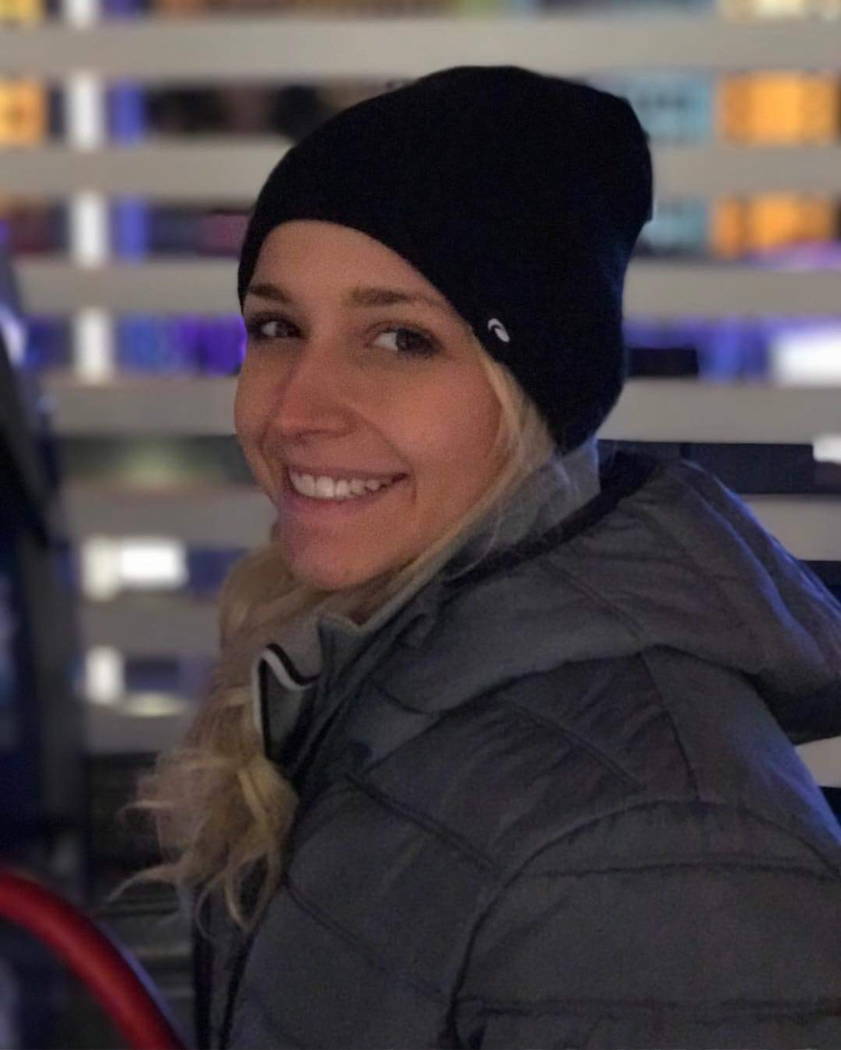 For Natalia Stratton, "Follow Your Heart" is more than a title — it's a way of life.
The 23-year-old Las Vegas native is part of the ensemble featured in the Disney on Ice tour "Follow Your Heart," which skates into UNLV's Thomas & Mack Center on Thursday for a four-day run.
"I get to follow my heart every single day," Stratton says during a telephone interview from a previous tour stop in Southern California. "It's a lot of fun."
In her first year with Disney on Ice, Stratton has been with "Follow Your Heart" for about five months.
"I learn every single ensemble piece, dancing in the background with everyone," she notes. "Pretty much anything they want me to do, I can do."
A parade of Disney princesses, along with Mickey and Minnie Mouse, turn up in "Follow Your Heart," along with "Frozen" favorites and several newcomers, including characters from the recent Disney-Pixar hits "Finding Dory" and "Inside Out."
For the "Finding Dory" number — featuring the forgetful blue tang first introduced in 2003's "Finding Nemo," plus her new pal Hank, a shape-shifting octopus — "the costumes were a little confusing at first," Stratton admits.
"You don't know where the hooks and buttons are" or how to swim — or at least make skating look like swimming, she explains. "You just have to pay attention to the little things."
As for "Inside Out" — inspired by the Oscar-winning 2015 animated movie about a young girl's conflicting feelings" — Stratton says "it's pretty cool to see some of the emotions" take to the ice.
"I love watching them come out," she says. "Joy is amazing, bouncing around. And Sadness is so cute."
Although Stratton always was a Disney fan — and an appreciative audience member at Disney on Ice performances — she "thought you have to be a professional, you have to go to the Olympics" to become a cast member.
Although she didn't compete in the Olympics, Stratton was a competitive skater for years. And when "all my friends were going on Disney on Ice," she thought that sounded like fun.
Stratton began skating at age 6 at Santa Fe Station, where her mother worked. Rather than wait for her mother in the hotel-casino's back office, "I would walk around and be curious," Stratton remembers. And when she discovered the on-premises ice rink (which closed in 2004), "I begged my mom, 'Please, please, please take me skating.' "
When Stratton started on the ice, "I only liked spinning and working on footwork," she says. "Now, being older, it's just more 'Have fun with it and love every moment.' "
Shifting from competition to show business meant changing her approach to skating, Stratton adds.
"In competition, you're not focused on 'OK, I have to entertain people,' " she points out. "Looking at my skating now," Stratton notices "little fine details" that enhance her performances.
"When I started skating, I was so amazed by doing it," Stratton says. "Now, I do it and it's like having a job. You have to learn everything, but once you learn it, you make it fun and you make it your own."
Following her heart
Born and raised in Las Vegas, 23-year-old Natalia Stratton now makes her home on the road as a cast member of the Disney on Ice tour "Follow Your Heart." A few highlights from her biography:
Local schools: Deskin Elementary, Leavitt Middle School, Centennial High School
College: One semester at UC Santa Barbara — as a biology major. "I thought, 'Oh, I have to be, like, serious about myself.' " Now that she's touring with Disney on Ice, she's continuing with college courses online.
Favorite numbers in the show: "Be Our Guest," from "Beauty and the Beast," which she describes as "fun and cute and sassy. There's so much high energy, we have a blast." And "Roundup," featuring "Toy Story's" Woody, Jessie and Buzz Lightyear. "It's super high energy. I think it reminds me of us" cast members, because "we're such a big, close family."
On skating before a hometown audience: "I'm really nervous performing at home, but at least I know there's a group of people" there for her. "I'm already high-energy — am I going to bouncing off the wall?"
Hobbies: "When I'm not skating, I like to do yoga, or I'll go hiking. Or lay in bed and watch TV all day. Some of my cast mates ask, 'How do you keep skating?' " before the show starts. Stratton's answer: " 'Cause I like it.' "
Preview
What: "Disney on Ice: Follow Your Heart"
When: 7 p.m. Thursday and Friday; 11:30 a.m., 3 and 7 p.m. Saturday; 1 and 5 p.m. Sunday
Where: Thomas & Mack Center, Tropicana Avenue and Swenson Street
Tickets: $18-$93 (unlvtickets.com)
Contact Carol Cling at ccling@reviewjournal.com or 702-383-0272. Follow @CarolSCling on Twitter.