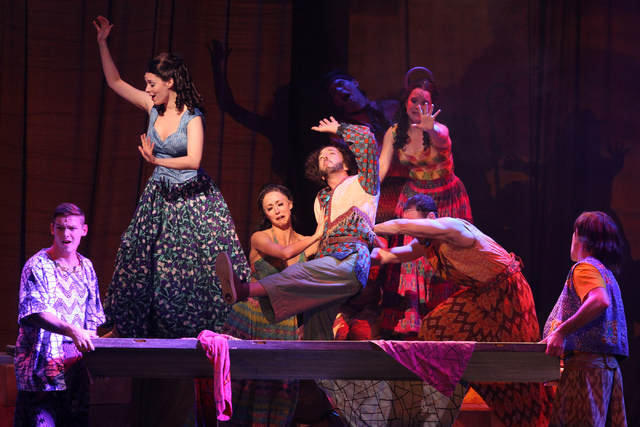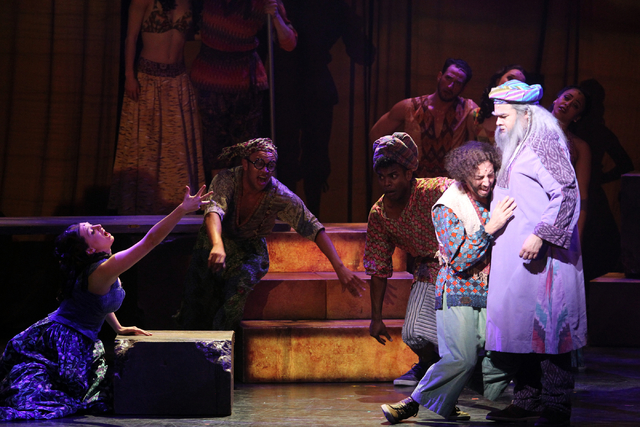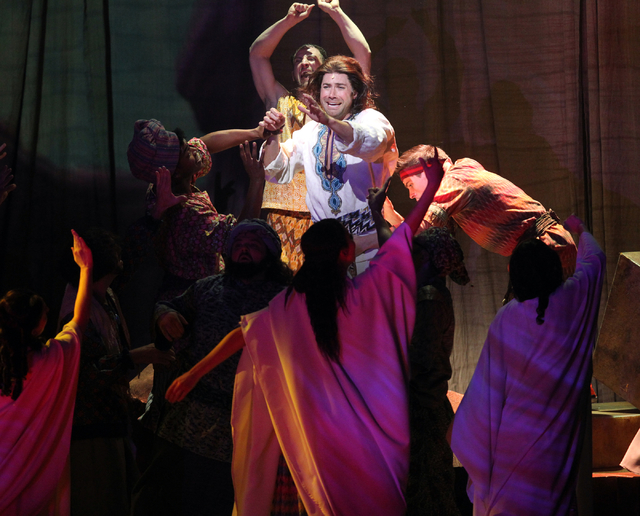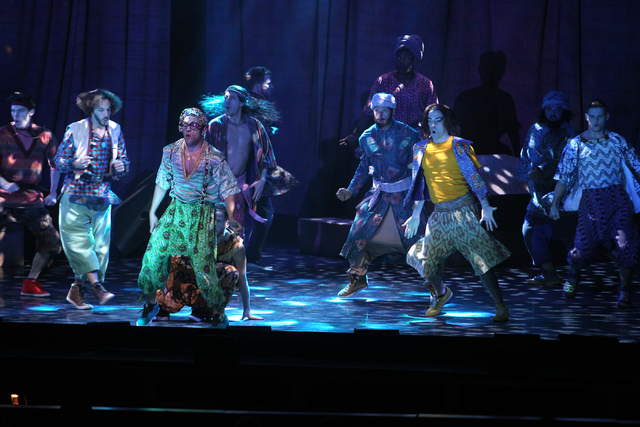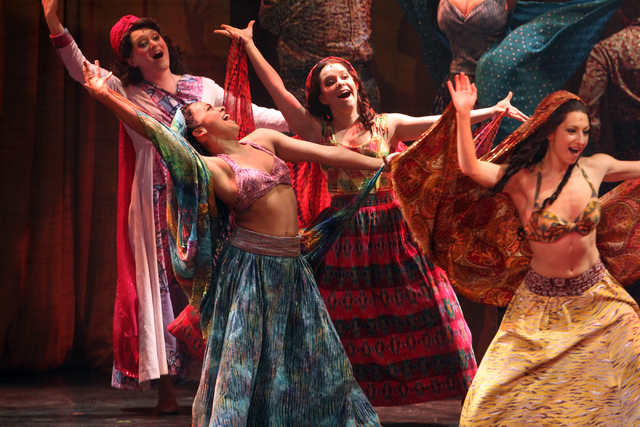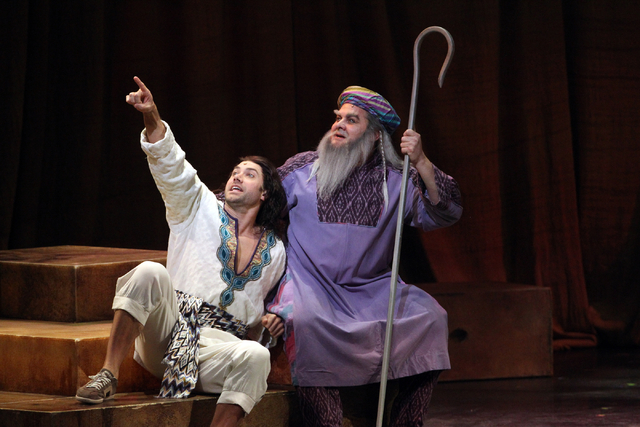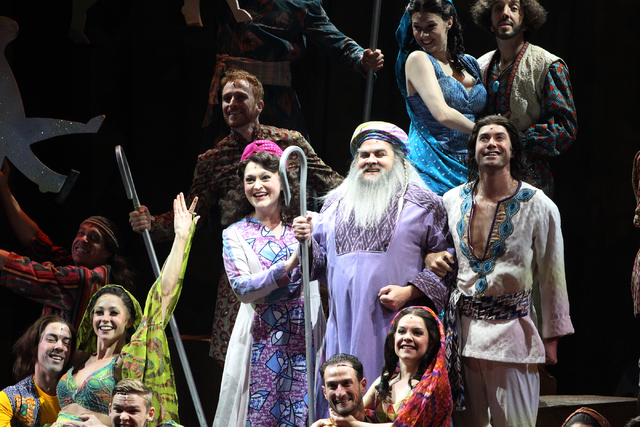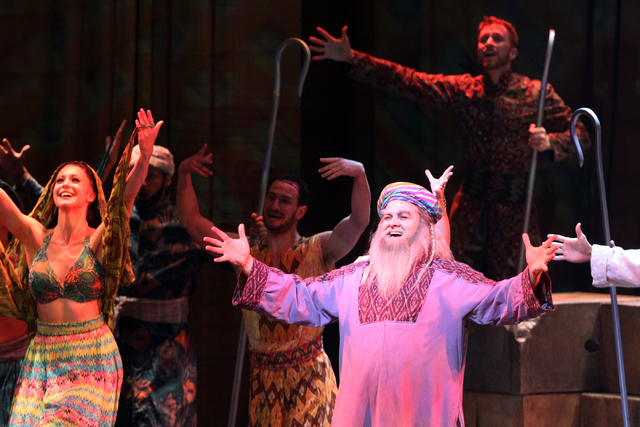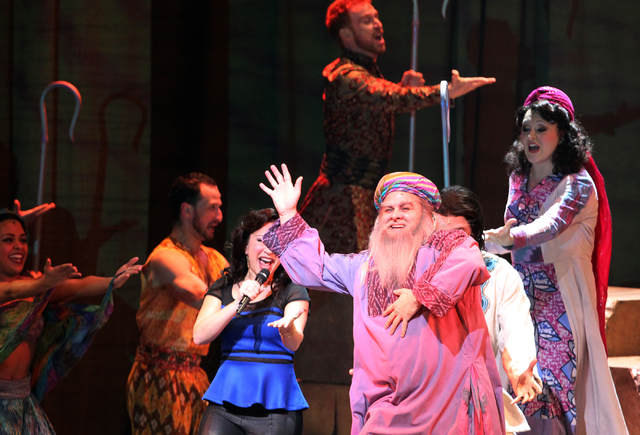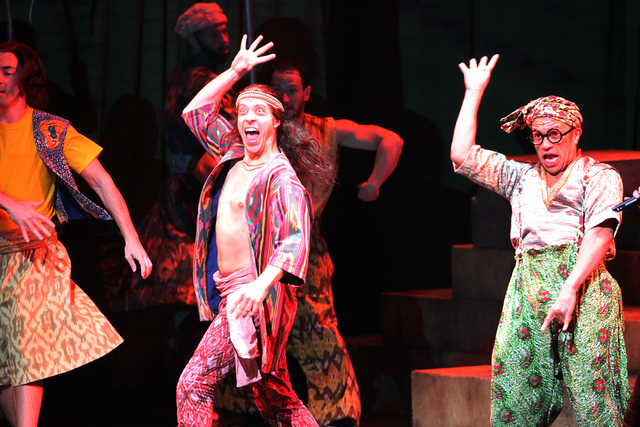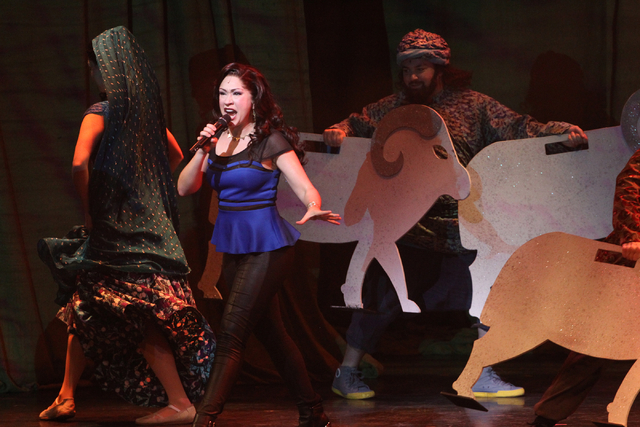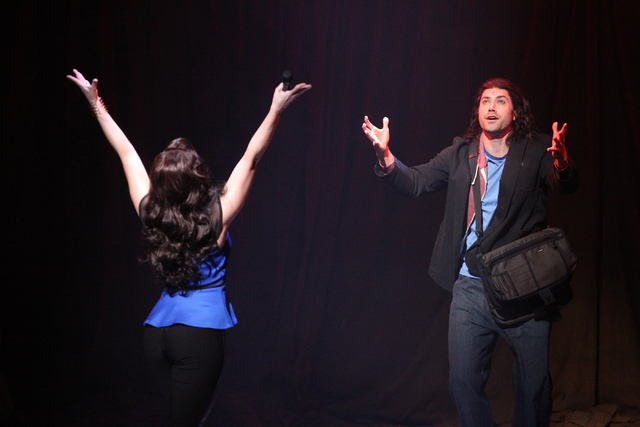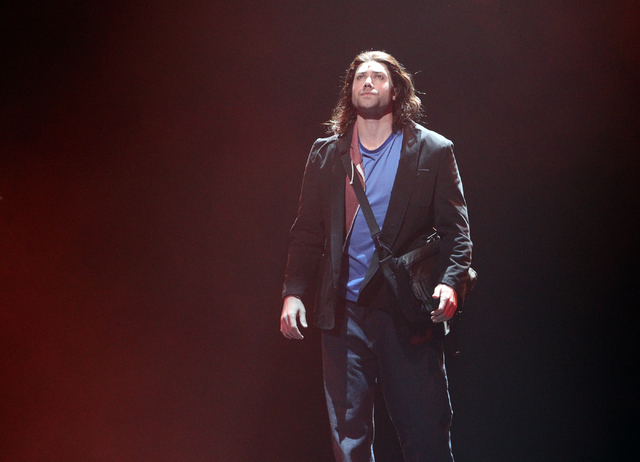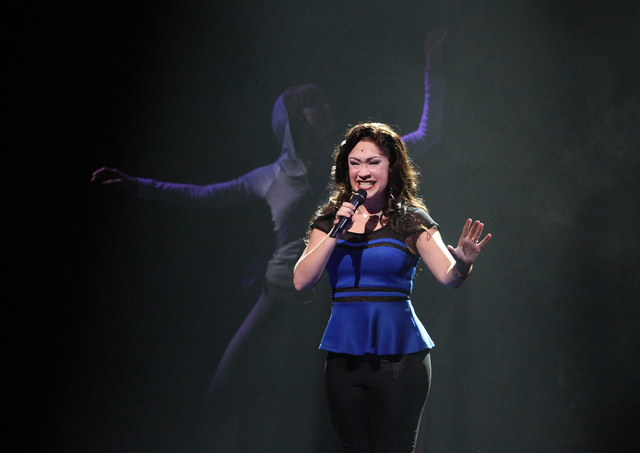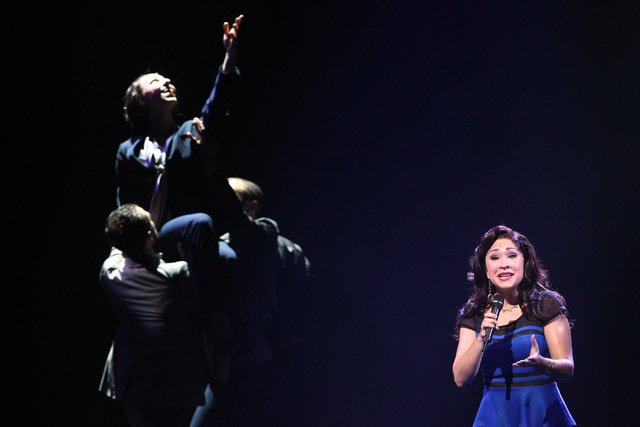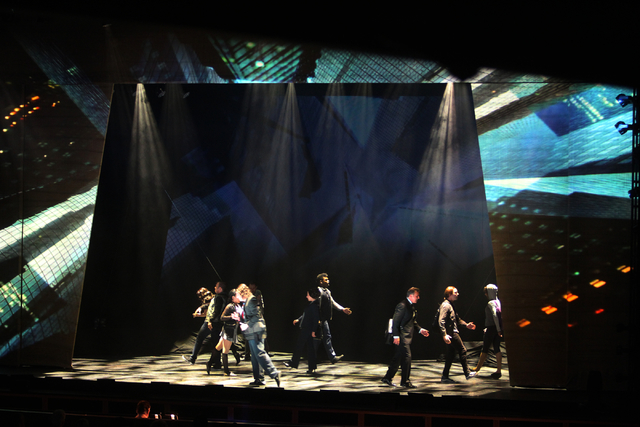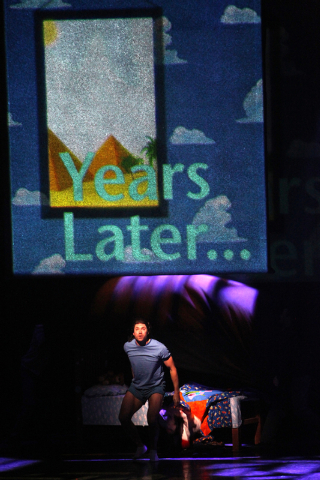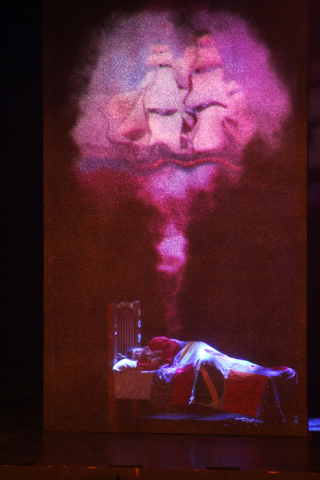 Any dream will do.
Especially when it comes to "Joseph and the Amazing Technicolor Dreamcoat" — at least the touring version holding court at The Smith Center through Sunday.
Echoing Andrew Lloyd Webber's upbeat grab-bag of a musical score, this "Joseph" doubles down on the anything-goes antics, delivering an unfailingly peppy song-and-dance rush.
Good thing, too.
After all, "Joseph" has never been a show that dares to venture far from the shallow end of the pool. And this production seems particularly short on anything remotely resembling depth or insight.
Then again, nobody going to "Joseph and the Amazing Technicolor Dreamcoat" expects (or should look for) depth or insight.
Cheery songs, energetic dances, a little lump in the throat just before the mega-mix finale kicks in to make sure Webber's earworm tunes have permanently lodged themselves in your brain — assuming they haven't by that point.
That's precisely what audiences expect of a crowd-pleaser like "Joseph." And that's precisely what this production delivers.
No more, to be sure, but no less either.
This "Joseph" features husband-and-wife "American Idol" veterans Ace Young and Diana DeGarmo in the central roles of the Old Testament-inspired tale, with Young as the youthful title character and DeGarmo as the microphone-toting Narrator who recounts the action in song.
The action being the title character's adventures at home in Canaan, where he's the youngest and most beloved son of Jacob, thereby earning the enmity of his 11 brothers, who secretly sell him into slavery — and then in Egypt, where he's thrown in jail until his ability to interpret dreams earns him a role as the Pharaoh's right-hand man.
The eager, ingratiating Young and DeGarmo get top billing on this tour, but they don't necessarily deserve it.
Even with the amplification system cranked to 11, neither displays a particularly robust vocal presence — or, even more crucially, the ability to cut through a pumped-up production and seize the spotlight.
Fortunately, they don't have to.
Not with Daniel Brodie's vibrant video and projection designs delivering a nonstop parade of images.
And certainly not when director-choreographer Andy Blankenbuehler (a Tony-winner for his "In the Heights" dances) unleashes the show's energetic, game-for-anything ensemble.
Like the kaleidoscopic coat that sets Joseph apart (and seals his doom, as far as his brothers are concerned), Webber's score — with lyricist Tim Rice at his most connect-the-dots obvious — is a variegated patchwork, skipping merrily from pop-rock rouser to toe-tapping country tune, from Caribbean calypso to French chanson in genially heedless style.
Focusing on the show's musical parts rather than building a dramatic whole (or trying to), Blankenbuehler gives "Joseph" the feel of a Sunday-school pageant, a parade of vignettes illustrating such worthy lessons as faith, forgiveness and family togetherness.
Those humble admonitions don't stand a chance against all of "Joseph's" aural and visual artillery, which includes flashing lights and lasers that sometimes edge toward the seizure-inducing.
The production's technical bells and whistles also, on occasion, distract (and detract) from such talented players as Brian Golub as Joseph's slyly sardonic brother Reuben and Paul Castree, who mugs delightfully, if shamelessly, as brother Simeon.
And speaking of shameless, Ryan Williams proves a hoot, if a slightly overdone one, as the show's pompadoured, swivel-hipped Pharoah, whose Elvis affectations extend to such Vegas-appropriate quips as, "It's good to be home."
They all work hard — sometimes too hard — to convince us we're having as much fun as they are. Not quite.
But if any dream will do, this "Joseph" will, too. It delivers just enough fast-moving flash to get the job done.
Contact reporter Carol Cling at ccling@reviewjournal.com or 702-383-0272. Follow @CarolSCling on Twitter.
Review
What: "Joseph and the Amazing Technicolor Dreamcoat"
When: 7:30 p.m. through Sunday; also 2 p.m. Saturday and Sunday
Where: Reynolds Hall, The Smith Center for the Performing Arts, 361 Symphony Park Ave.
Tickets: $28-$119 (702-749-2000, wwww.thesmithcenter.com)
Grade: B-