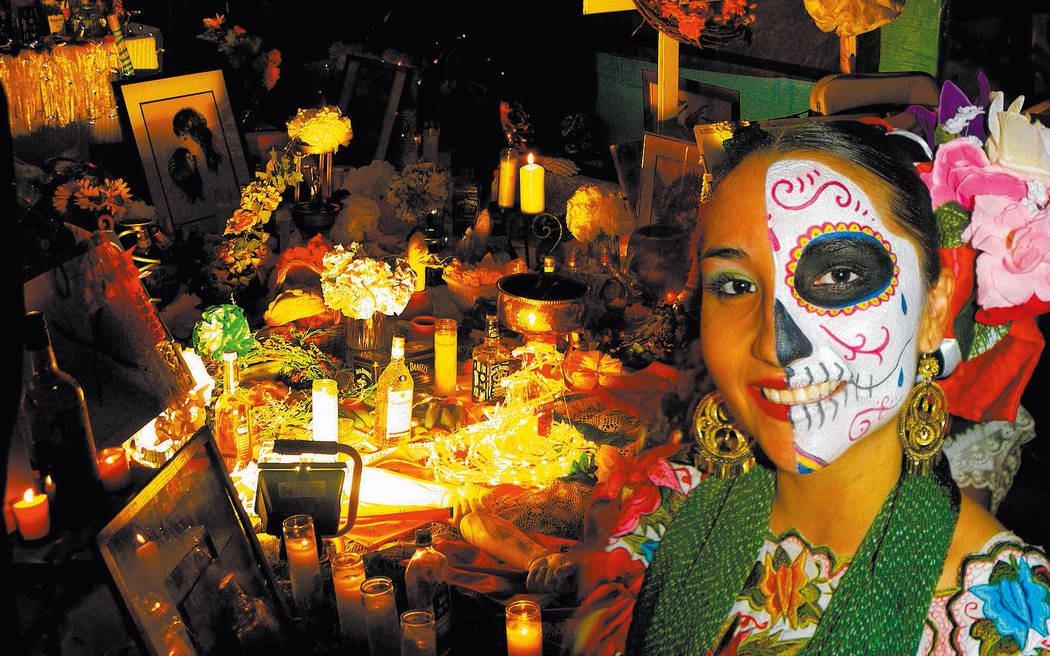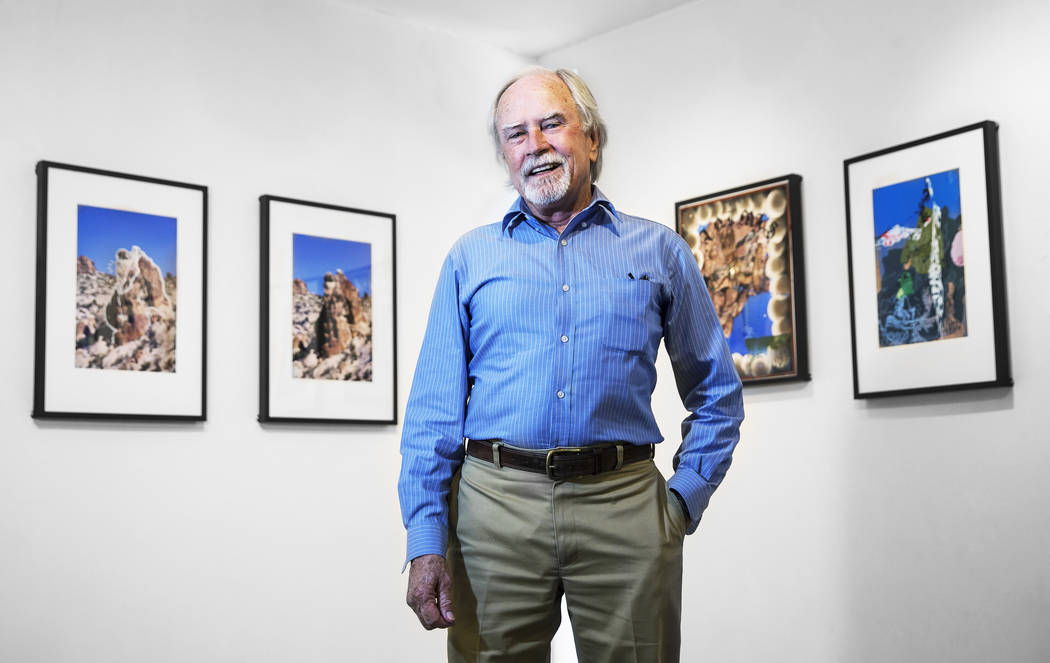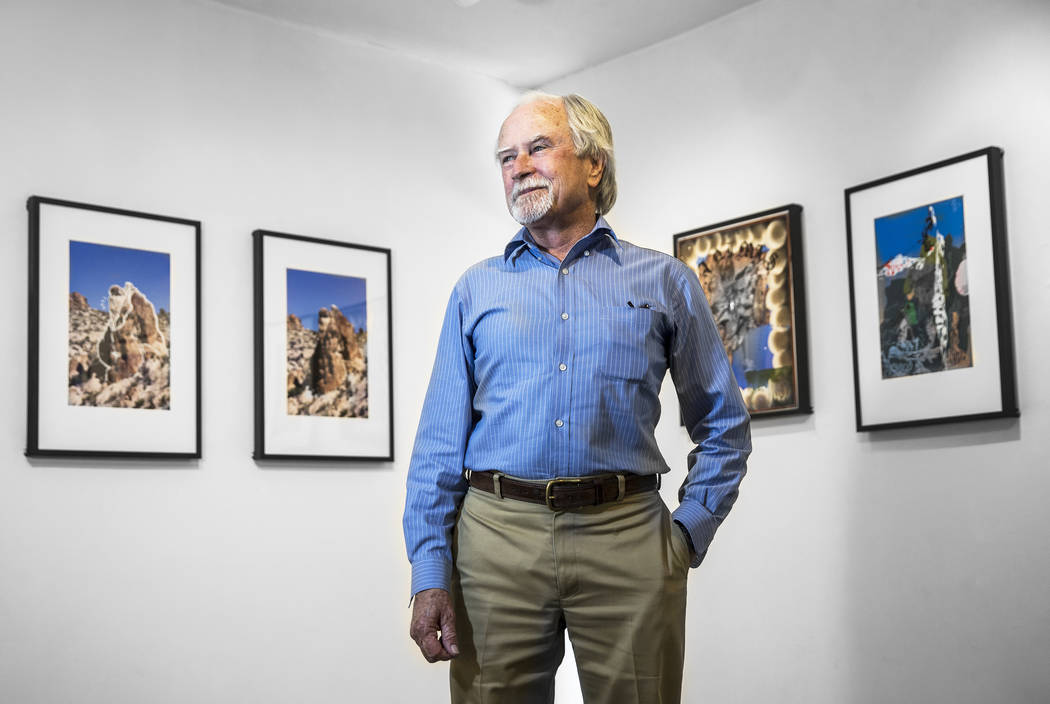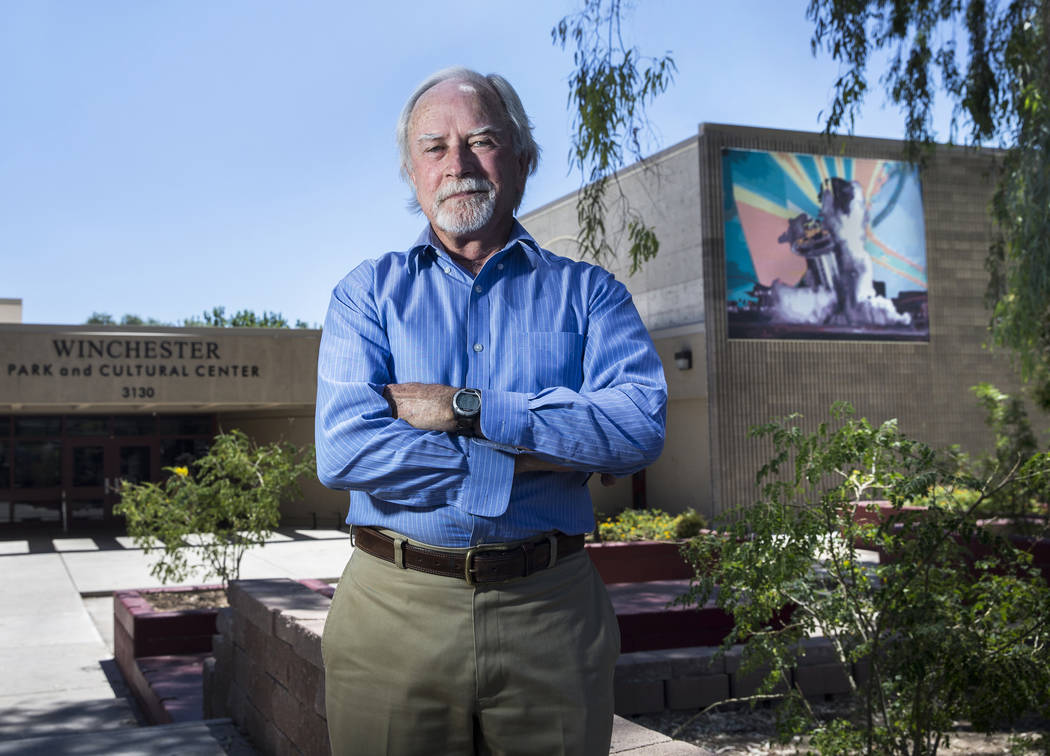 Vegas Voices is a weekly question-and-answer series featuring notable Las Vegans.
Patrick Gaffey remembers when Decatur Boulevard was a two-block dirt road. He also remembers when Las Vegas truly lived up (or down) to its reputation as a cultural desert.
Both things have changed. Gaffey merely observed the first. But he's played a definite role in the blossoming of Southern Nevada's cultural landscape, first as executive director of Las Vegas' Allied Arts Council (which disbanded in the mid-1990s).
And now, after two decades as a cultural program supervisor with Clark County Parks and Recreation, Gaffey plans to retire; July 7 will be his final day on the job at his Winchester Cultural Center base.
After that, Gaffey plans to "get to work on all the things I should have been doing," from tiling his house to writing a book about Guy McAfee, the ex-Los Angeles vice cop who left more than one permanent mark on Las Vegas in the 1930s and '40s by opening the Golden Nugget — and dubbing Las Vegas Boulevard "the Strip."
The Review-Journal caught up with Gaffey, 70, to discuss how living in Las Vegas has changed, culturally speaking.
Review-Journal: When, and why, did your family come to Las Vegas?
Gaffey: My father was a room service waiter at the Beverly Hills Hotel. One of his fellow waiters was working at the Sands in 1952, when it opened. He sent my father a letter saying, "We thought (Beverly Hills) was the best room service job, but wait'll you see this." So my parents packed up and my father went to work at the Sands in late '53.
What was Las Vegas like when you moved here?
My parents told me Las Vegas was the real West. Before we came here, on TV, all you saw was Westerns. My idea was board sidewalks, boots clomping, spurs jingling. I was tremendously disappointed. The Last Frontier was the only thing that would interest me. And it was a fake frontier town.
How did you get interested in the arts?
I went to Western High School and the kids I hung out with were quite interested in the arts. One kid was from quite a conservative household, but he was intellectually adventurous. I started reading the New Yorker and the Village Voice. I started listening to jazz records, which he introduced me to — Miles Davis, John Coltrane, Charlie Mingus and even more radical players like Eric Dolphy and Ornette Coleman. I was reading similar kinds of things. I was interested in the edge, I suppose.
What role did the Allied Arts Council (and its Arts Alive magazine) play in Las Vegas in the 1980s and '90s?
It became really important to a growing arts community. We set it up so the only way you could get (Arts Alive) was by being a member of the Allied Arts Council. That's what sustained us. … We didn't lose members unless they died or left town. For 10 years, I was the executive director. In 1991-92, I was hired by the county to do news release writing out of Sunset Park, part time. Then I started a newspaper: the Las Vegas Weekly (a different publication than the current Las Vegas Weekly). I ran it for a year, until we ran out of money. … People liked it because it wasn't all cluttered with ads. I had to pay off the debts, so I came here to Winchester.
How long have you worked for the county?
Twenty-one years full-time, most here at the Winchester. There was one break: when we did the Flamingo Arroyo Trail project, which was the (county's) first piece of public art, I got sent over to Sunset Park to head up public art. After 2½ years, I was asked to come back here and run Winchester and public art.
What's the most important event or program from your years at Winchester? And what's your favorite?
The most important is the Day of the Dead festival. It has grown so big. … It has become our most successful event. What I've enjoyed the most are the music events. We used to do a lot of jazz … till the recession hit and everything started getting cut. … And we've done a lot of world music. I really like the idea of taking people from different traditions and putting them together. … Their traditions could hardly be more foreign, but they're really good musicians and the result was really amazing. … It brings in people from all these different communities who've never met.
What role does the Winchester Center play in the cultural life of Las Vegas?
Winchester Center is the county's only cultural center. … Winchester means an awful lot to people in this neighborhood. It means a lot to the Hispanic community. Day of the Dead is the most popular thing we do. We try to bring all the different cultural communities together here.
What role do the arts play in Las Vegas? And how has that changed — or has it?
Oh, it's changed, music especially. Music was part of what built Las Vegas — you can't just have gambling without anything else to do. Pretty soon, there were big bands here and well-known singers — every kind of act you could imagine. Musicians started calling this the elephants' graveyard. When they were tired of being on the road, they could get steady jobs, buy a house, raise a family. That stayed true until the (musicians) strike. The strike of '88 really broke them. … When I was at Allied Arts Council, I was appointed to the brand-new Las Vegas Arts Commission. I didn't know anything about public art. I began to realize — it seemed to me that public art was the one thing that could change a community's self-image. People said, "For a long time, we don't have very much art here and we have gotten along without it." … I think the attitude has changed (to) "We have art here, we're proud of it — and we want more."
Contact Carol Cling at ccling@reviewjournal.com or 702-383-0272. Follow @CarolSCling on Twitter.
Getting to know: Patrick Gaffey
Ringtone?
I have no cellphone. I got through the beeper era without a beeper, and I'm hoping to get through the cellphone era, but it's looking increasingly doubtful.
Hobbies?
Bird-watching at Corn Creek (in the Desert National Wildlife Refuge)
Last performance you attended?
The Julian Tanaka Quartet at Winchester Cultural Center
Favorite movie?
"Chinatown"
Best place to take out-of-town visitors?
Red Rock National Recreation Area