Play revisits murder of Las Vegas cops by anti-government zealots
September 2, 2015 - 7:33 pm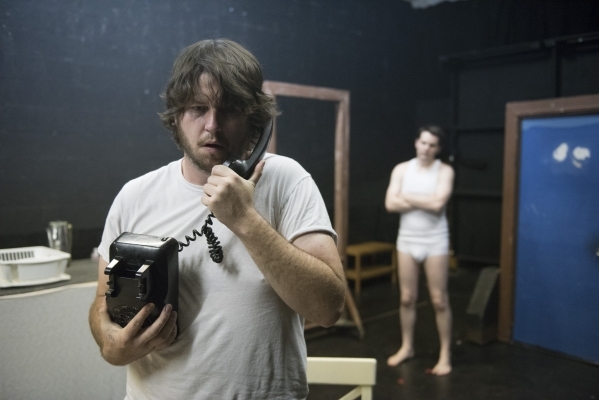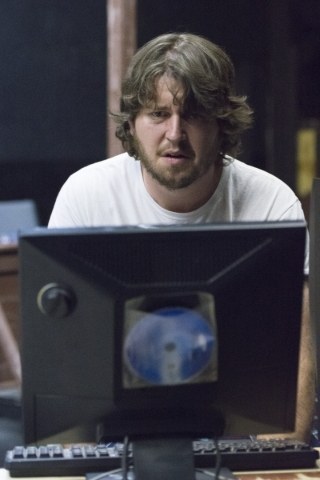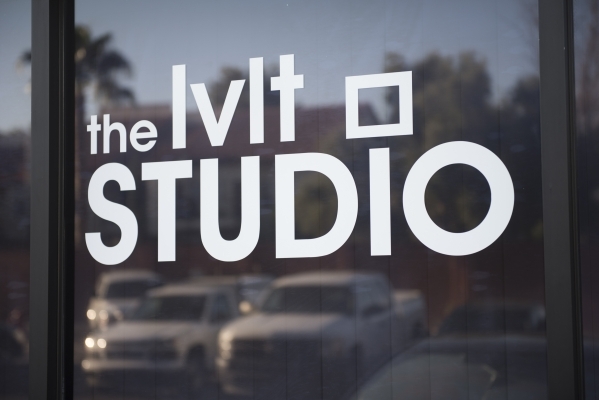 Call it "tinfoil haberdashery," a particularly classy way of hinting at the metaphorical headgear worn by inhabitants of society's more fringy locales.
Call it, also, the title of Las Vegas playwright Ernest Hemmings' latest work, which explores the way in which the online world and social media can create the illusion of community to sometimes dangerous and tragic ends.
"Tinfoil Haberdashery" a presentation of Test Market Theater Group, will be presented at the Las Vegas Little Theatre Studio, 3920 Schiff Drive, Friday and Saturday and Sept. 10-12. Curtain time is 8 p.m., and tickets are $15 and can be purchased by visiting the Test Market Theater Group website.
Hemmings says the factual foundation of the play is the murder of Las Vegas police officers Igor Soldo and Alyn Beck on June 8, 2014 as they were lunching at a CiCi's Pizza restaurant near Stewart Avenue and Nellis Boulevard. The killers, who ambushed and shot the men at point-blank range, were anti-government, anti-police zealots who also shot and killed shopper Joseph Wilcox inside an adjacent Wal-Mart.
In "Tinfoil Haberdashery," the plot spins off of that real-life experience, as well as the real-life experience of a man who later was questioned by police about his possible social media relationship with the killers.
"It's basically about the blogosphere," Hemmings says, and the online phenomenon he calls "anger porn, where everyone wants to be angry and everyone wants to fight and argue," usually about things that "have no relevancy" in their actual lives.
Anger porn is "ubiquitous now," he adds. "You can go onto Google and find any sort of information to support anything half-crossed. So everyone starts sporting the tinfoil hats, it seems, and these are normal people."
Hemmings says he has talked to the real-life model for his main character. Then, he says, "the rest is all imagination."
"So I took a big chunk of him, and then I have another friend who trolls online," Hemmings says, adding that the latter is "the sweetest person in person.
"But it's like they walk through a door that says, 'Be Angry' or something. I took elements of him as well, and kind of merged the two people together (to) represent the ubiquitous troll."
Hemmings calls the play "a comedy, but it's superduper dark." Presented in an intimate room with a minimal set, "it has kind of a Tarantinoesque feel to it," he says.
Hemmings says "Tinfoil Haberdashery" marks the first time that he has written a play that incorporates a real-life incident.
"This is totally different for me," he says. "The plays I've done in the past were completely born out of imagination and really have no connection with anything, other than relevance. What I do, mostly, are just relevant things that are happening now."
Also explored in "Tinfoil Haberdashery" is the implicit potential culpability of others — Facebook followers, for instance — who enable inhabitants of the hateful online fringe and, perhaps, prompt them to act upon their online musings.
"I call it the anger porn cheerleader complex," Hemmings says, "because the thing is, people do like to argue."
He likens the dynamic to Morton Downey Jr.'s late-'80s talk show, which engaged in controversy and argumentative rage for the sake of ratings. Now, Hemmings says, everybody on Facebook can be the star of their own show, seeking ratings — in the form of "Likes" — from Facebook friends.
In the play, "it's an innocuous start," Hemmings says, "but it builds to this horrific conclusion."
"That's the crux of it all, in this climate, the realization that you do have a hand in it. You're the problem," Hemmings says. "There are the murders, but that's just a piece of it. They're acting on applause and encouragement, because you normalize their behavior."
"I'm all for free speech. Free speech is the greatest thing on the planet," Hemmings says. "I think there just needs to be that moment where people just kind of wake up a little and realize that words do have an impact."
Hemmings concedes that it's "incredibly lofty and foolish for me to think" that "Tinfoil Haberdashery" will neutralize the acidic culture that exists in portions of the online world. But he does hope that the play at least will "force a discussion that we don't have."
Ultimately, Hemmings says, "what the focus should be on (is) just the way we look at ourselves and the way we treat other people. It really is the crux of this whole thing, and that's what I wanted to focus on."
Contact reporter John Przybys at jprzybys@reviewjournal.com or 702-383-0280. Find him on Twitter: @JJPrzybys