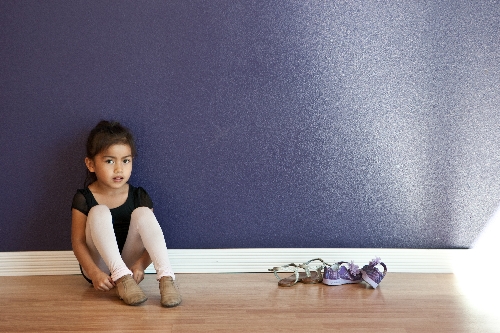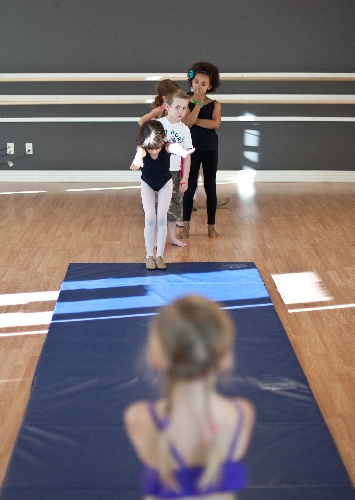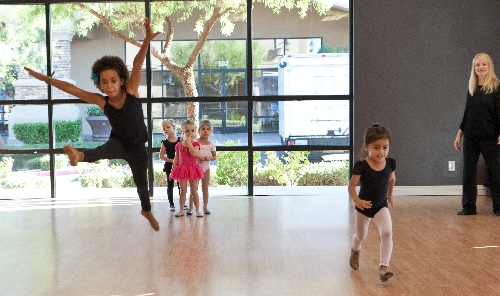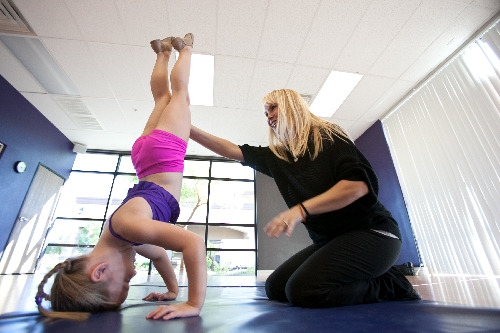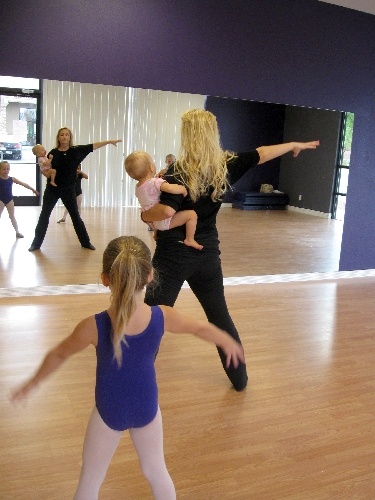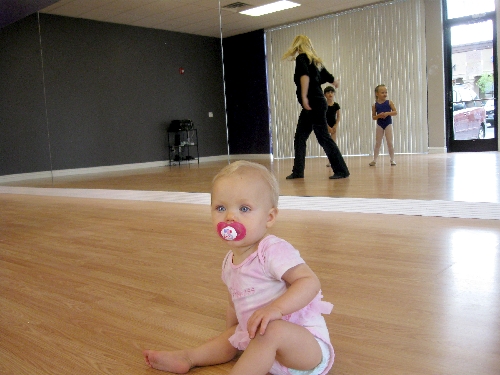 All her life, Heather Gordon has loved to dance. Now she's passing that on to young people in the community.
Gordon, 36, recently opened a new dance studio, Heather's Dance Life, at 6135 S. Fort Apache Road, Suite 404. The name makes a point that the discipline is not just a pastime but can be a way of life.
Gordon should know. After growing up in Olympia, Wash., she headed straight to performing on cruise ships and dancing on Broadway. Locally, Gordon danced in "EFX" with Michael Crawford.
Even more than the impressive resume, parents said they followed the dancer because they like her patient, ever-encouraging way of teaching.
Lori Ceballos has a daughter, Ellie, 6, who has been with Gordon for three years.
"She really pays attention (to them); she's a professional. We love her," Ceballos said of Gordon.
Stachia Estrellado has a 7-year-old, Serenity, taking lessons. Serenity has been dancing since she was 4.
"My daughter is young, but she dances with the older kids, so if she (Heather) sees their potential, she'll push them to see them do more," Estrellado said.
The children perform about once a month at various sites in the community.
Last December, Gordon had just given birth to her little girl, Livia, but was still teaching dance, when she decided to take the leap and open her own studio.
"It was a moment that I had, like a light bulb that went off," Gordon said. "I knew this was what I wanted to do."
She began shopping for a location and found the 2,360-square-foot space in Spring Valley. As soon as she saw it, she said something told her that it was going to be the place.
She put in flooring and created two studios. One is about 1,000 square feet, and the other is about 700 square feet. Both are lined with walls of mirrors. The larger studio has a window where parents can watch their children take instruction.
Gordon's own children spend a lot of time at the studio.
"I am learning so much about time management with three children and a new business," she said.
Gordon said her parents, Mike and Sue Shanahan, are always available to help her. So is her husband, Drew, whom she met in New York City when both were working there 16 years ago.
"He was a performer and actor, so he knows the business," Gordon said. "He's been supportive of me the whole way through."
Also, her dance teacher from Olympia, Debbi Halfhill, sold her business and has moved to Las Vegas to help Gordon.
"She and I judged a dance competition one weekend, and I had a notebook full of questions for her that I just thought of," Gordon said. "For example, 'Do I charge my dance teachers' children for taking the class?' It was things like that."
Gordon said she decided not to charge her teachers.
The children will appear at various community events to give them stage experience.
"I want the kids to perform; I want them to love performing," Gordon said. "It's not about being perfect. It's not about being able to do 18 pirouettes. It's about that passion for dance."
For more information about Heather's Dance Life, call 534-6448 or visit heathersdancelife.com.
Contact Summerlin/Summerlin South View reporter Jan Hogan at jhogan@viewnews.com or 387-2949.
Heather's Dance Life
For more information about Heather's Dance Life, call 534-6448 or visit heathersdancelife.com.