Sinatra returns to Vegas in photo exhibit
November 23, 2015 - 10:18 am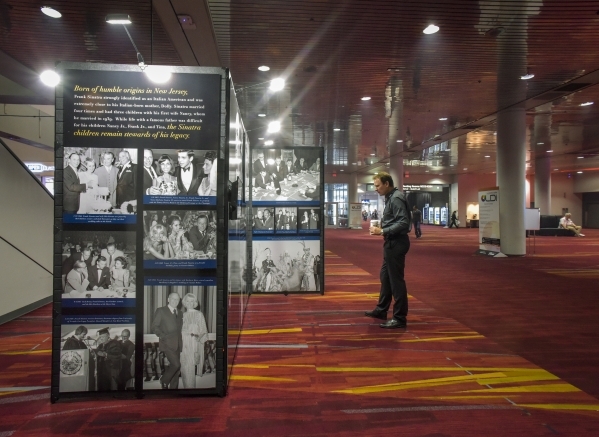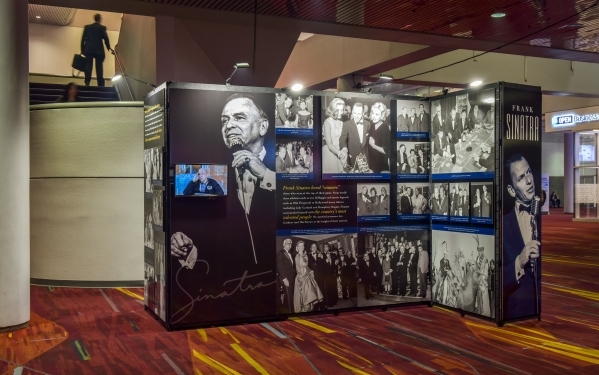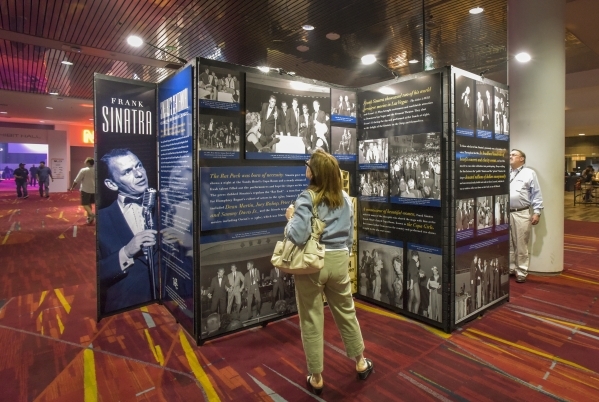 The Voice was always more than the voice.
The sights, rather than the sounds, of legendary entertainer Frank Sinatra take center stage in a free, three-part photo exhibit commemorating what would have been his 100th birthday on Dec. 12.
Organized by the Las Vegas News Bureau, the "Sinatra's Centennial" exhibit spotlights rarely seen photographs of Sinatra during the more than four decades he performed in Las Vegas — with and without his Rat Pack pals.
Sinatra made his solo Vegas debut in September 1951 at the Desert Inn and took his final showroom bow in March 1994 at the MGM Grand.
In addition to photographs, the Las Vegas Convention Center exhibit features newly discovered performance video of Sinatra, an interview with Frank Sinatra Jr. and artifacts (on loan from the Nevada State Museum, Las Vegas) from the hotels where Ol' Blue Eyes performed.
Accompanying the exhibit: a narrative (by Deirdre Clemente, associate director of public history at UNLV) that chronicles Sinatra's on- and off-stage impact in Southern Nevada.
The downtown portion of the exhibit — at the Lloyd George U.S. Courthouse, 333 Las Vegas Blvd. South — will be on display from 8:30 a.m. to 5 p.m. weekdays (except federal holidays) through Dec. 14.
The Clark County Library display, 1401 E. Flamingo Road, continues through Jan. 5; gallery hours are from 10 a.m. to 8 p.m. Mondays through Thursdays and 10 a.m. to 6 p.m. Fridays through Sundays (closed holidays).
And at the Las Vegas Convention Center, 3150 Paradise Road, the free exhibit will be in place from 9 a.m. to 5 p.m. weekdays (except holidays) through May 31.
For more information on exhibits drawn from the Las Vegas News Bureau's 65-year archive, visit www.lvcva.com/what-we-do/news-bureau.