Space-themed First Friday among weekend events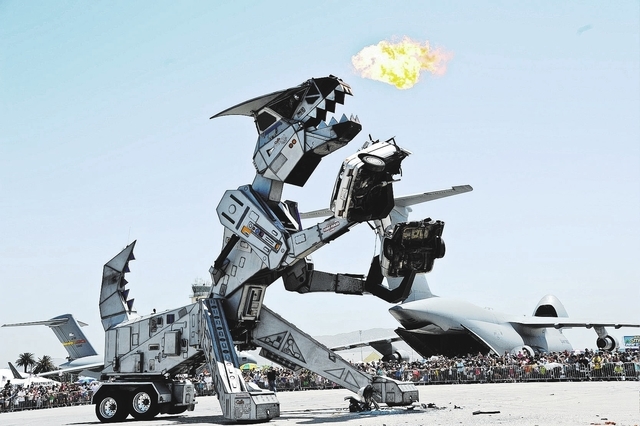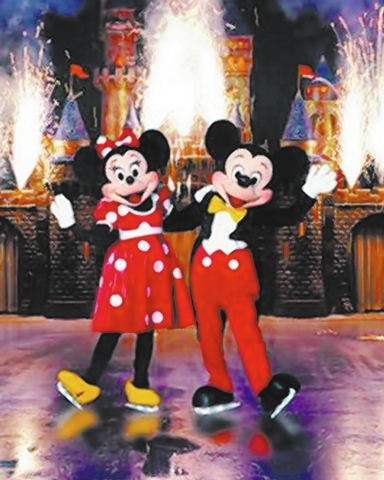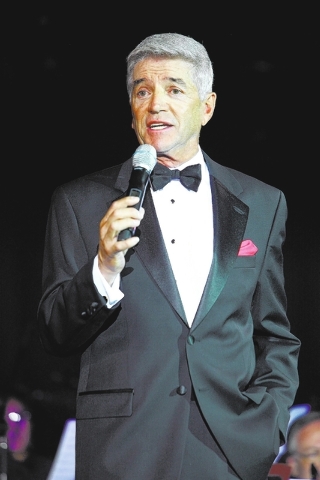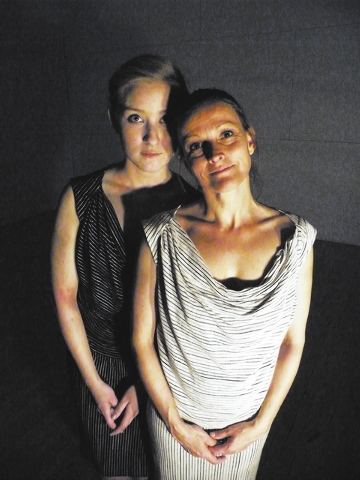 First Friday
EVENT SPACES OUT
WITH COSMIC FOCUS
Space is the place — at least downtown — thanks to an out-of-this-world First Friday.
From a space-themed Kid Zone to a scale representation of the solar system, the monthly art and culture gathering features a variety of cosmic attractions.
Art and astronomy mix in a walk-through solar system model (displayed along Casino Center Boulevard), while the Kids Zone will feature hands-on night and sky astronomy activities. And telescopes turn up in the Think Safe space, where the Silver State String Band and Sugar Stack lead the entertainment lineup.
Speaking of entertainment, the Hub Stage welcomes performers such as Joshua Bledsoe, Josh LaCount, Jill &Julia, Pyro Saga, No Carrier and Flameology. Cowtown, a new First Friday venue, features Ben Thihub &Friends and Mr. &Mrs. Phelps of Frank Zappa's Bass Player Project.
First Friday runs from 5 to 11 p.m. in the downtown arts district; for more details, visit www.firstfridaylasvegas.com.
Meanwhile, outside the Keep Memory Alive Events Center at 888 W. Bonneville Ave., the family-friendly Next Dimension will run from 5 to 10 p.m.
During the free event, at 6 and 9 p.m., the 30-ton, fire-belching, transformer Robosaurus will metamorphose from a semitruck to a 40-foot, fire-breathing, car-chomping T-Rex.
Other Next Dimension attractions include Cirque du Soleil and Bollywood performers, plus a Dancetronauts dance party; food and beverages will be available for purchase.
Opera
DOUBLE BILL CALLS
AT SIN CITY OPERA
Two women at extreme moments in their respective relationships — one afraid to say hello, the other afraid to say goodbye — turn to the telephone in two one-act operas presented this weekend and next by Sin City Opera.
Gian Carlo Menotti's "The Telephone" and Francis Poulenc's "The Human Voice" begin a two-weekend run Friday at the Onyx Theatre, in conjunction with Off-Strip Productions.
Soprano Marcie Ley will be the featured "Human Voice," while Athena Mertes and Nathan Van Arsdale anchor "The Telephone." The separate one-acts — one presented in color, the other designed in black-and-white — will be interwoven in the production, overseen by Sin City Opera artistic director Skip Galla and music director Jack Gaughan.
"The Telephone" and "The Human Voice" will be presented at 8 p.m. Friday and Saturday at the Onyx Theatre, 953 E. Sahara Ave.; additional performances will be at 8 p.m. May 9 and 10. Tickets are $15 and are available by calling 702-732-7225 or visiting www.onyxtheatre.com; for more information on Sin City Opera, click on www.sincityopera.com.
Family fun
POLYNESIAN FEST
SALUTES LEI DAY
May Day may have been Lei Day, but the party continues all weekend at the 17th annual Lei Day Polynesian Festival, hosted by downtown's California Hotel at Stewart Avenue and Main Street, adjacent to the hotel.
Scheduled from 9 a.m. to 6 p.m. Saturday and Sunday, the free event brings together musicians, dancers, artists, craftsmen and food and beverage vendors to showcase Hawaii's best.
In addition to the free festival, a concert at 7:30 p.m. Friday — featuring Gary and Sheldeen Haleamau, Keao Costa, George Kuo and Mike Ka'awa — will be presented in the Cal's Ohana/Maile Room. And at 7:30 p.m. Saturday on the festival grounds, Kata Maduli, Brother Noland and Beyond Country will perform.
Individual concert tickets are $20 in advance and $25 at the door; call 702-385-1222 or visit www.thecal.com for more details.
Music and dance
CSN HOSTS MUSIC,
DANCE CONCERTS
With the semester ending, the College of Southern Nevada's Cheyenne campus (3200 E. Cheyenne Ave., North Las Vegas) goes into multiple-concert mode, spotlighting a variety of student performances.
The Concert Dance Company and the CSN Dance Ensemble, plus special guests, lead things off with "The Seven Deadly Sins" and other works at 7 p.m. Friday and 2 p.m. Saturday in the Nicholas J. Horn Theatre. Tickets are $10 for adults and $8 for students and seniors.
CSN jazz combos will perform jazz standards, classics and contemporary works at 2 p.m. Sunday in the BackStage Theatre.
The action shifts back to the Horn Theatre at 7:30 p.m. Tuesday, when the CSN Concert Band and the 13-member Mariachi Band perform, followed at 7:30 p.m. Wednesday by the Wednesday Night Jazz Band and the Calypso Coyote Steel Drum Band. The Spring Choral Concert, featuring vocal students, the CSN Chamber Chorale, College Singers and Jazz Singers, conclude the concert lineup at 7:30 p.m. Thursday.
Tickets for all music concerts are $8 for adults, $5 for students and seniors. Reservations for all performances may be made by calling 702-651-5483 or visiting www.csn.edu/pac.
Music
CHORUS PERFORMS
BACH, MENDELSSOHN
A Bach cantata and three choral-orchestral works by Mendelssohn will be presented Sunday by the Southern Nevada Musical Arts Society.
The 60-voice Musical Arts Chorus and Orchestra will perform Bach's Cantata No. 78, "Jesus, by Thy Cross," and Mendelssohn's "As the Hart Pants," "Hear My Prayer" and "Hymne, op. 96." Guest soloists include soprano Linda Lister, mezzo-soprano Valerie Ore, tenor Brandon Grayson and bass-baritone Neil Wilson, while the Las Vegas Academy's "Les Chanteuses" will sing the soprano-alto duet in the Bach cantata, "We hasten with eager yet faltering footsteps."
The concert begins at 3 p.m. Sunday in Artemus Ham Hall at the University of Nevada, Las Vegas, 4505 S. Maryland Parkway. For tickets ($18 adults; $12 for seniors, disabled and military; $8 for students with ID), call 702-895-2787 or click on pac.unlv.edu.
Comedy
DREESEN SHARES
SINATRA TALES
Comedian Tom Dreesen makes his Smith Center debut this weekend, sharing "An Evening of Laughter and Stories of Sinatra," tracing his relationship with Frank Sinatra — from his first encounter, hearing his voice on a jukebox, to his longtime gig as the legendary singer's opening act.
Dreesen will perform at 7 p.m. Friday and Saturday in Cabaret Jazz at The Smith Center for the Performing Arts, 361 Symphony Park Ave. For tickets ($39-$69), call 702-749-2000 or click on www.thesmithcenter.com.
Family fun
DISNEY ON ICE
CELEBRATES 'MAGIC'
Favorite Disney duos, from Mickey and Minnie Mouse to Pinocchio and Jiminy Cricket — not to mention Woody and Buzz Lightyear — celebrate "100 Years of Magic" in the latest edition of Disney on Ice, which continues through Sunday at UNLV's Thomas &Mack Center.
Sixty-five characters from 18 animated favorites will skate to such Oscar-winning melodies as "When You Wish Upon a Star," "Beauty and the Beast" and "Under the Sea."
Disney on Ice continues at the Thomas &Mack Center, Tropicana Avenue and Swenson Street, at 7 p.m. Friday; 11:30 a.m., 3 and 7 p.m. Saturday; and 1 and 5 p.m. Sunday. For tickets ($23-$63), call 702-739-3267 or visit unlvtickets.com.
— By CAROL CLING