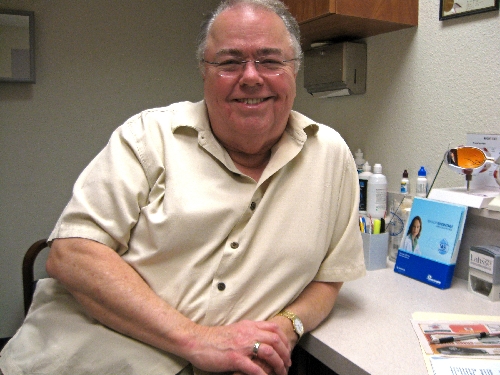 The Sun City Summerlin Board of Directors plans to meet at 9 a.m. July 3 to consider allowing Signature Productions to hold performances at the age-restricted community's Starbright Theatre inside the Pinnacle Community Center.
The meeting will be at the Desert Vista Community Center, 10360 Sun City Blvd.
With news of a possible agreement circulating, the board met June 6 with nearly a packed house. A rumor had been buzzing through the community that Signature would tie up Starbright's schedule for half of the year.
Barbara Cogar, executive director of the Sun City Summerlin Community Association Inc., likened the misleading information to a game of telephone.
"When residents get wind of something like that … it's that typical 'you get one thing and then it escalates to another and another and another,' " she said.
Before the meeting, attendees expressed their feelings on whether to allow Signature use of the venue.
"Personally, I don't approve of that at all because we (need) access to that theater … and we use it a lot," said Sybil Smith, a member of the Sun City Dance Company. "I feel if you have outsiders coming in, it's going to be abused a lot, and we won't be able to have it at our convenience."
Pat Luecht is also in the dance company and said that when Signature's rehearsals were factored in, "that's taking five or six weeks of our use of the stage."
"They're taking it away from us; that's the way we feel about it," Diane Lunzman said. "It's our theater."
Resident Betty Weltman, a patron of Signature, saw it differently.
"It's only an asset to have them here," she said. "And we have a restaurant, a gorgeous restaurant, that would be open again if Signature was here."
At the June 6 meeting, the item was moved to the top of the agenda.
Resident after resident stood in line to speak, with the majority voicing opposition to the possibility of Signature holding its spring, summer and fall productions and Christmas holiday show at Starbright. Members from the four Sun City groups that regularly use the theater – the Musicmakers, the Silvertones, the Sun City Community Theatre and the Tappers – were particularly concerned. Combined, they perform at the facility 18 days a year. The possibility of a Signature Christmas show took a number of direct hits.
"The Silvertones has a holiday show," one woman said. "We can't hold it in February."
Board member David Steinman said he had received "a barrage of emails and phone calls" and that those outside the community who would attend Signature's shows were "not coming here to rob and steal our homes." He invited Signature Productions founder Karl Larsen to address residents' concerns.
"We're not here to push anybody out," Larsen said. "We're here to add to your program. We have 4,700 people in the 89134 ZIP code who are on our list. So we have a great amount of people in this area who come to our shows. We're willing to work with any group. That's just the kind of people we are."
He assured the four clubs that Signature had its own rehearsal space and would not need extra theater time except for two days of "tech work" – setting up the stage and final dress rehearsal – before each show. He said the dates of the shows were not set in stone and that Signature was willing to meet with Sun City's groups and work together toward a solution.
Leo Crawford, board member, asked what prompted Signature to leave the Summerlin Library and Performing Arts Center.
"The library has increased its (rental) fees by 700 percent," said Larsen, adding that Starbright wanted to stay near its fan base. "We have a mailing list of 8,000 people, from New York to California, and the majority is in the three-mile radius of this area."
He assured the board that Signature carries its own insurance, one of the issues brought up by residents. Asked about a petition requesting that the Las Vegas-Clark County Library District Board of Trustees reconsider its fee structure, Larsen said it was put out by Broadway Bound, a children's group, and that Signature's website, signatureproductions.net, "simply makes people aware of it … they've been priced out of existence, too."
In the past, the library district defended its rental rate increase for specialized spaces – meeting rooms, auditoriums, lecture halls and theaters – saying the change was in line with today's economic reality. Rates had not changed since 1994. Signature, a nonprofit organization, contends that those fees translate to ticket prices of $65 if it stayed at the library theater. Last season's tickets were $20.
Signature is known for its high-quality shows and innovative set designs. For 2010's "Singin' in the Rain," its magic masters made it rain on stage.
Larsen said he investigated 10 venues before approaching Sun City. Starbright Theatre's seating capacity is 302 (plus space for 10 handicapped patrons), compared to 284 at the Summerlin Library and Performing Arts Center.
Larsen said Signature's productions are normally scheduled for 22 performances and need roughly six weeks, the first two solely for setting up lighting, microphones and sets. Larsen said each show would bring more than $20,000 in revenue to the theater's coffers.
After the meeting, Cogar said that if Signature wasn't occupying the theater, it was likely that another group would be booked there, "so one offsets the other … It's being done as an amenity to Sun City to give us exposure and provide for our residents."
Contact Summerlin/Summerlin South View reporter Jan Hogan at jhogan@viewnews.com or 387-2949.