Super Summer Theatre 2017 kicks off with sold-out 'Oklahoma!'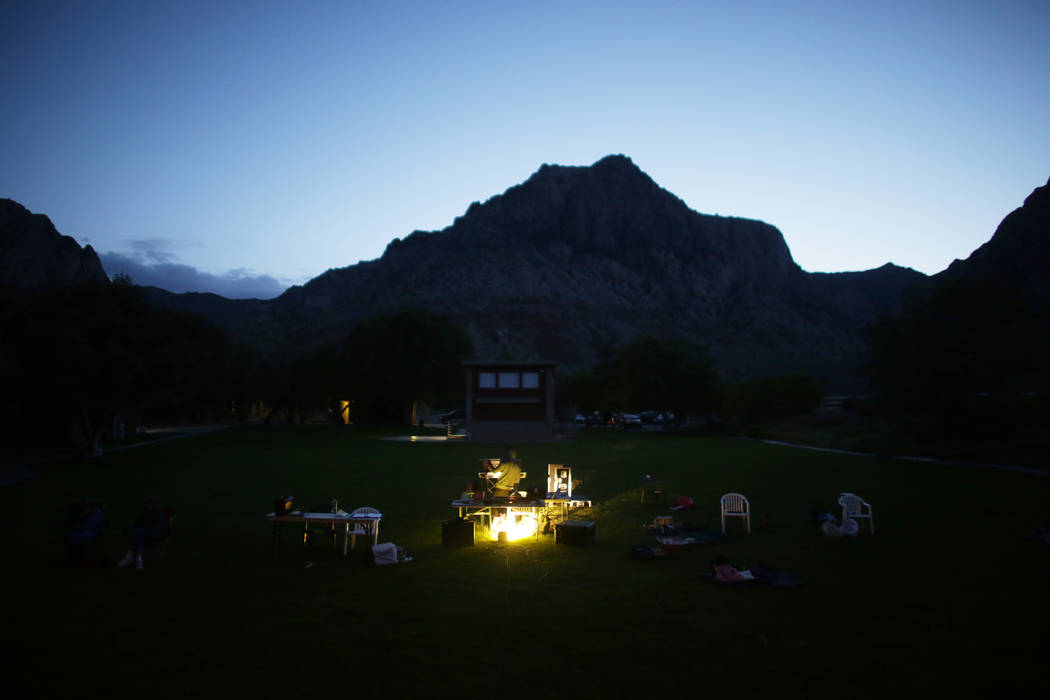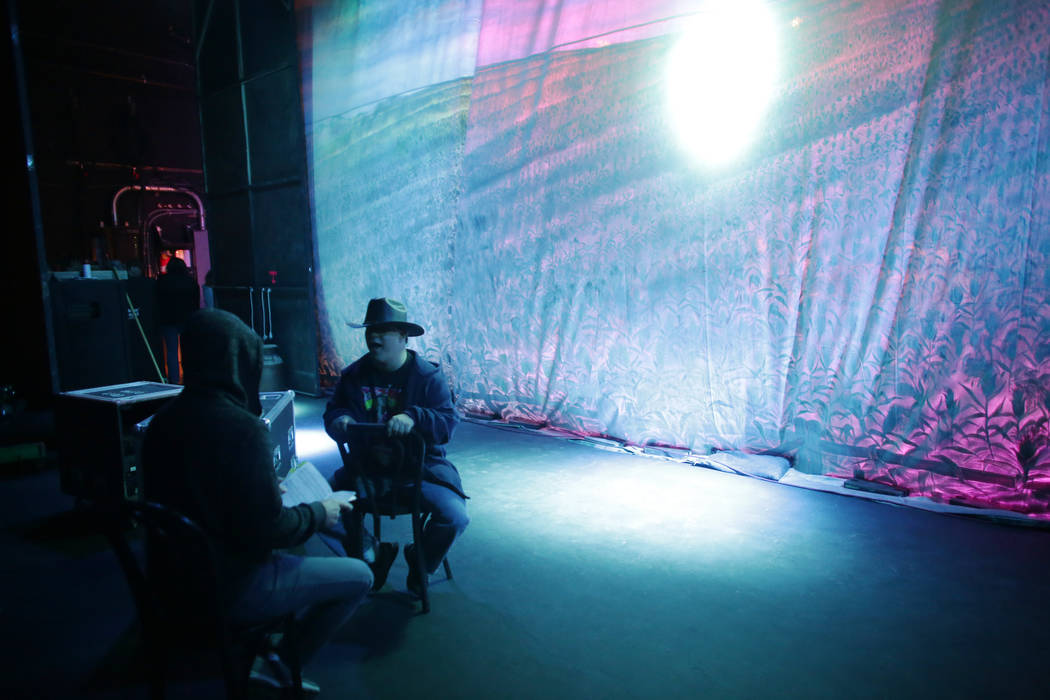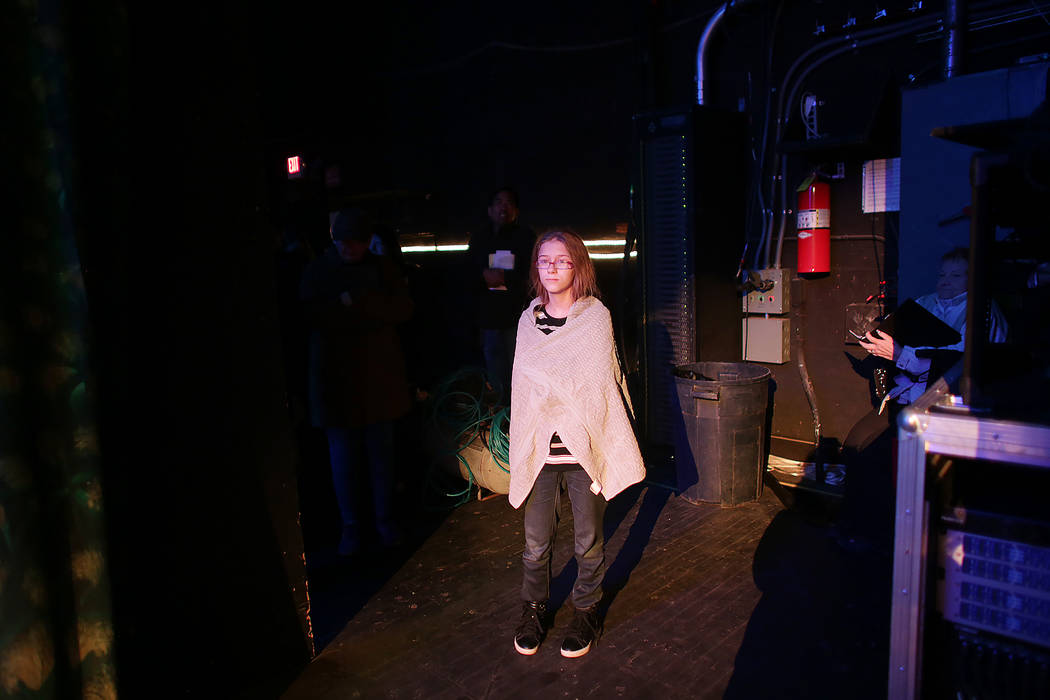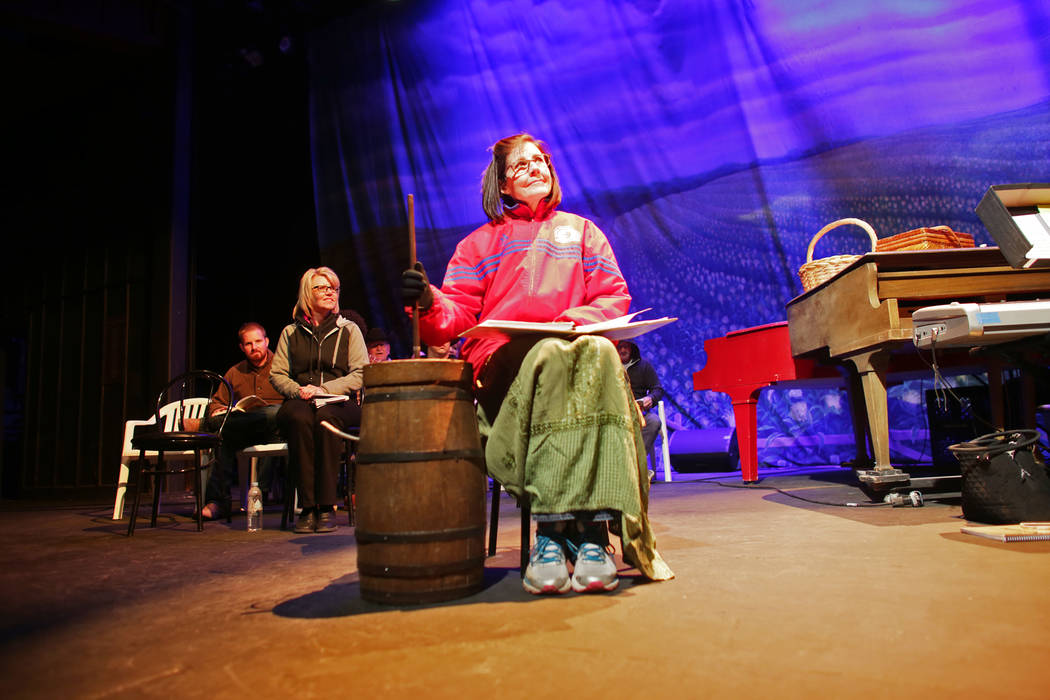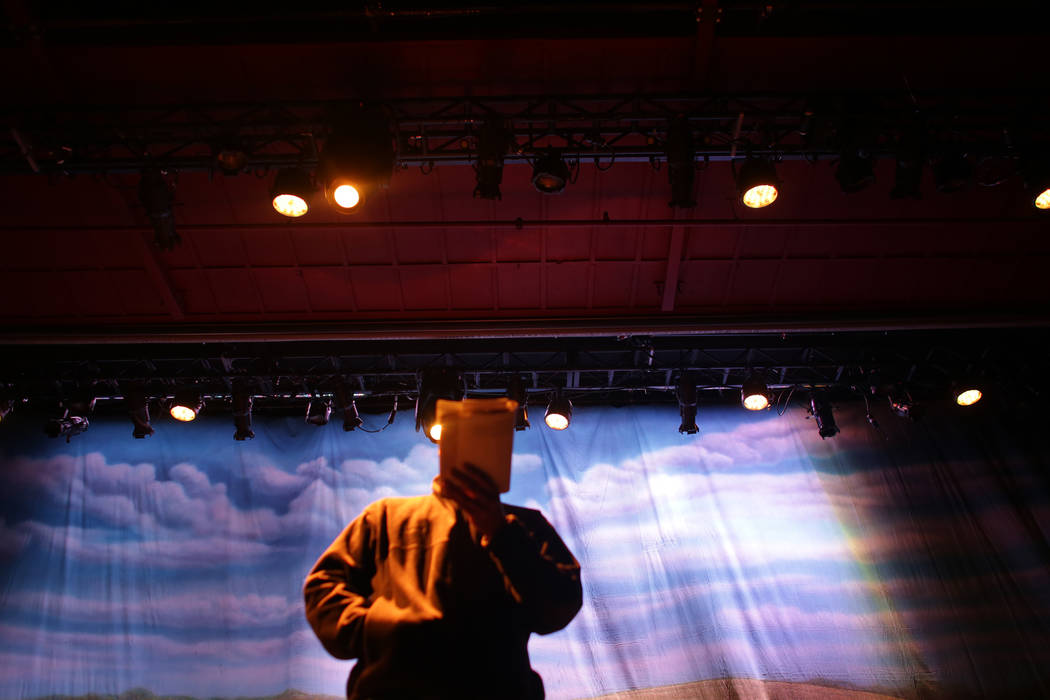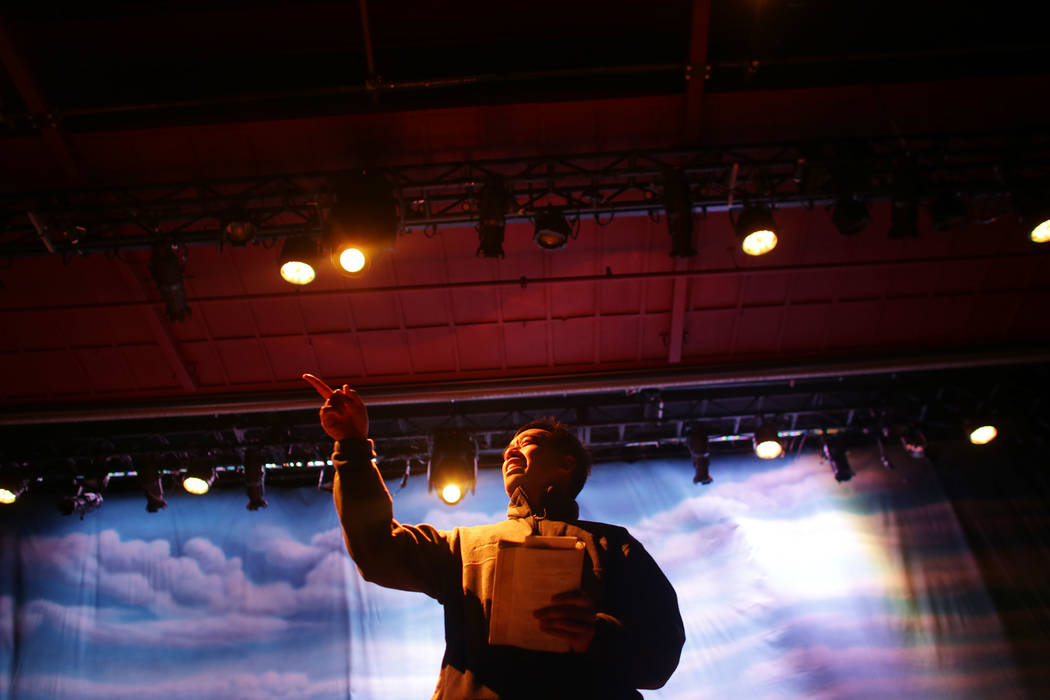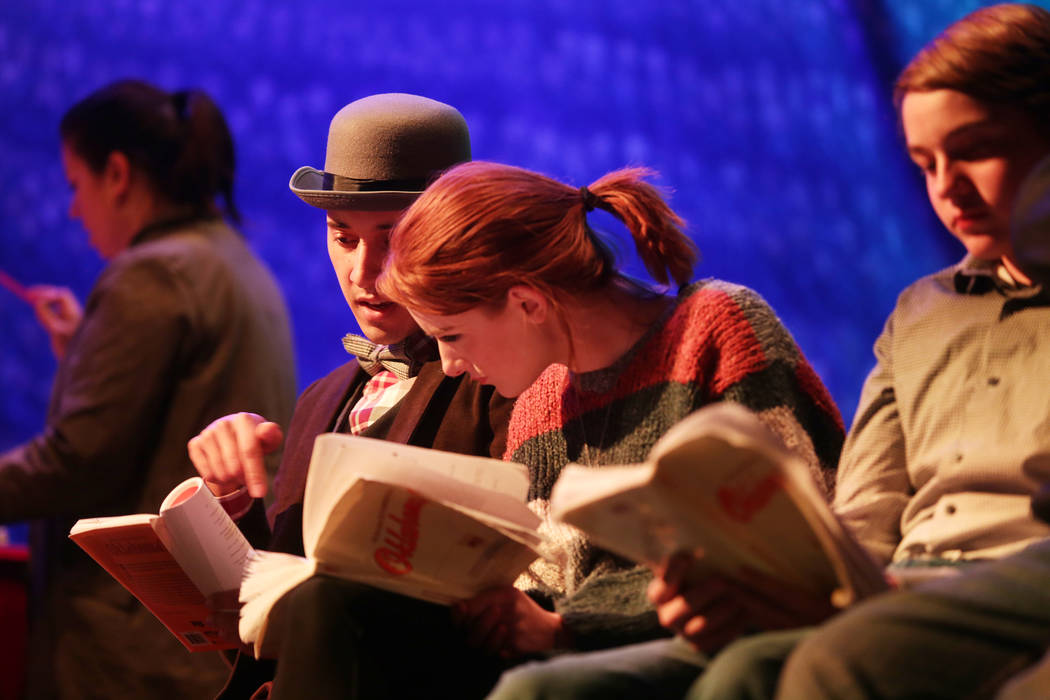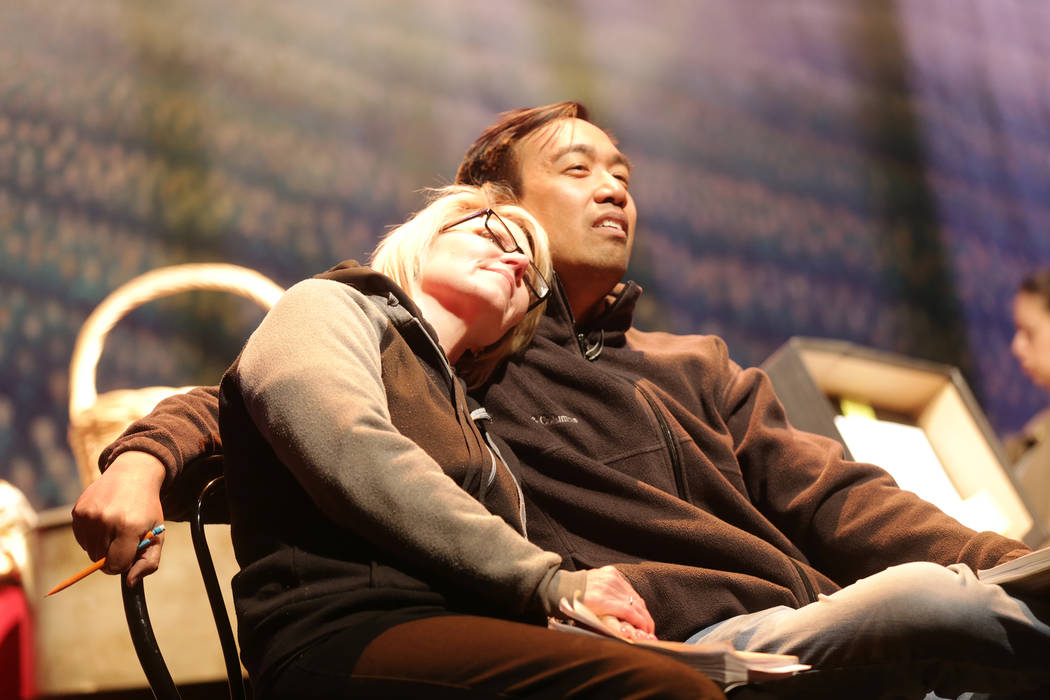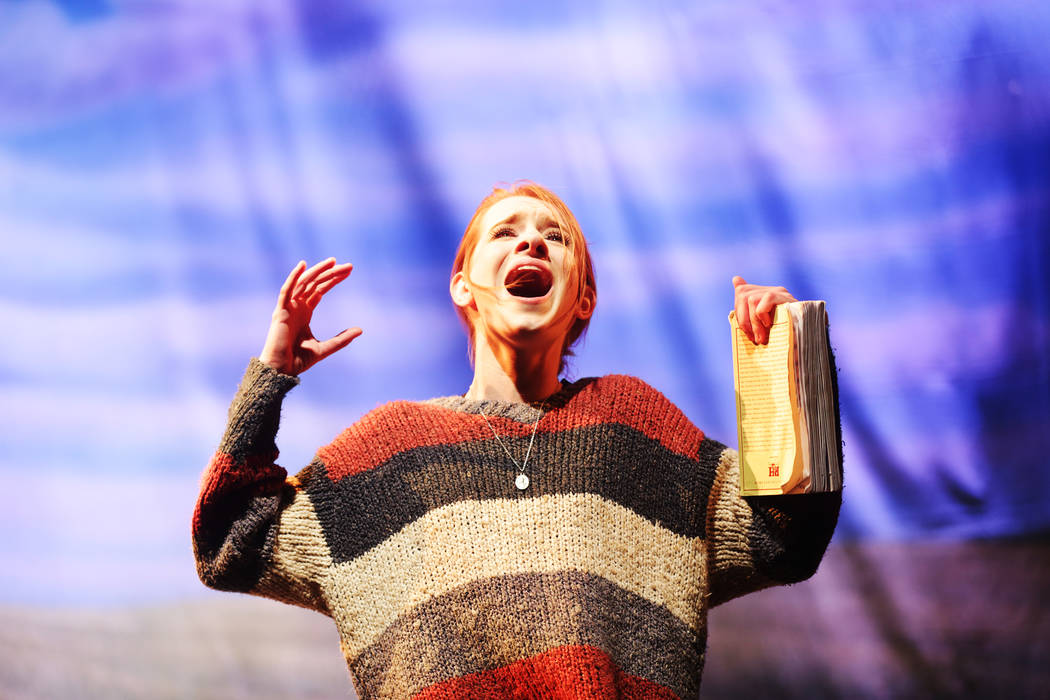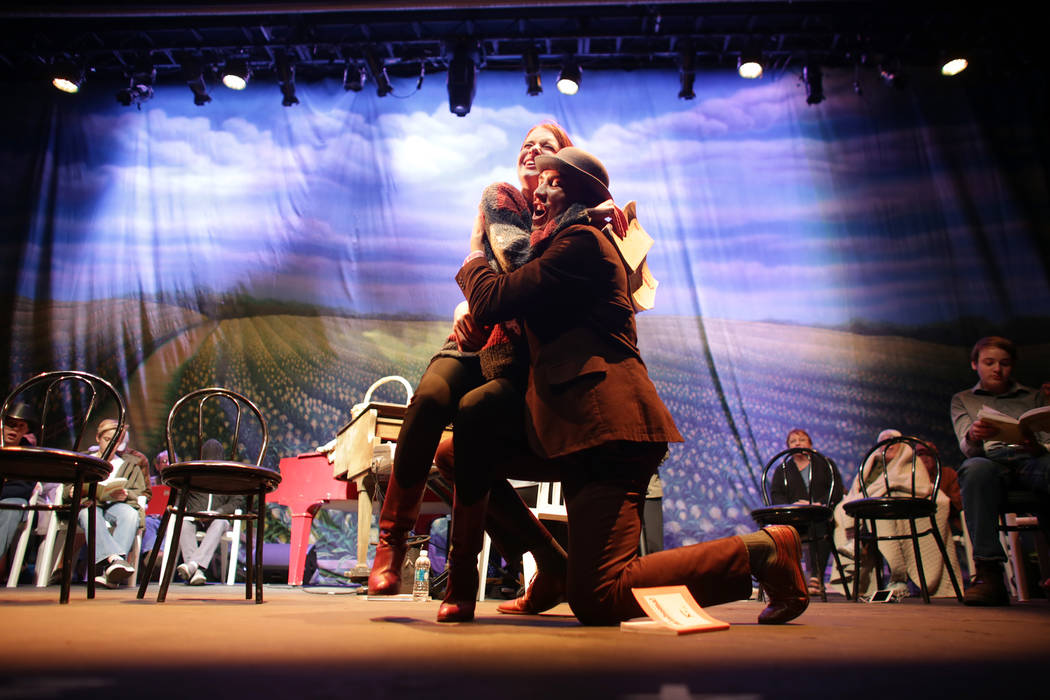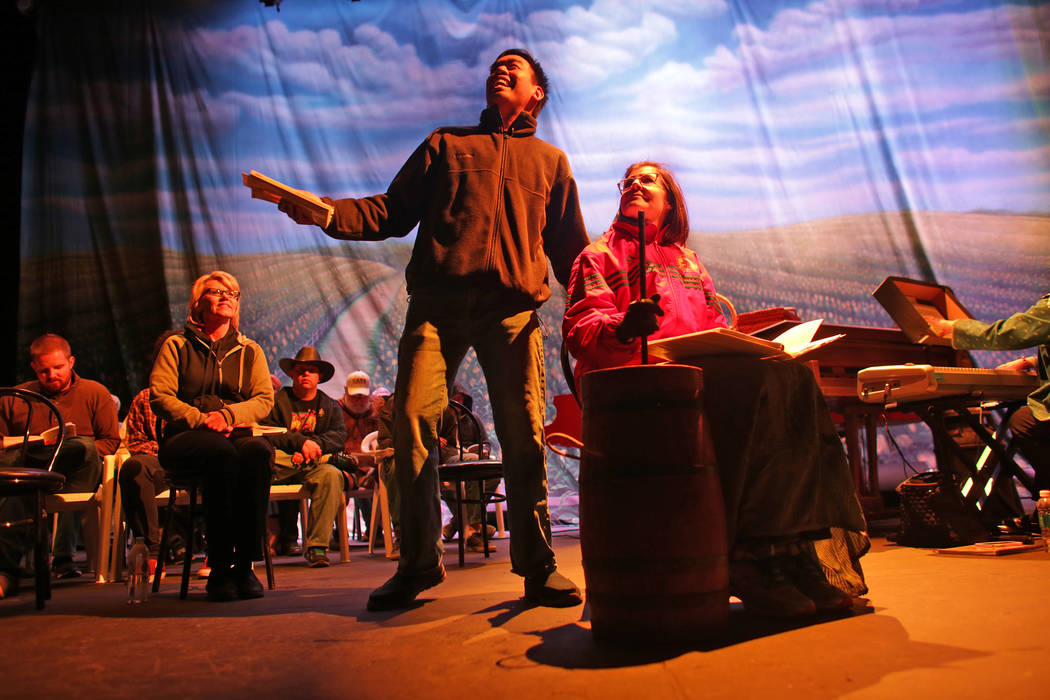 Too many buyers, not enough tickets.
For the first time, Super Summer Theatre's season opener — this year, a staged concert version of the Rodgers and Hammerstein classic "Oklahoma!" — is sold out, except for a few night-of-performance tickets available at the gate.
It's "the Las Vegas equivalent of 'Hamilton,' " jokes SST advisory board member Tom Kovach.
But seriously, folks, "that's never happened for a season opener before," he notes. "We feel the community is embracing what we're trying to do."
Especially the community members who paid to be on stage at Spring Mountain Ranch State Park, SST's summer home.
Last year, about 40 SST supporters submitted bids for various "Oklahoma!" roles as part of SST's annual Gala Under the Stars benefit; a few bids "went as high as $1,000," says Kovach, the group's fundraising consultant. (The group plans to repeat the casting auction at this year's Sept. 10 gala.)
Overall, the casting auction — suggested by an SST board member who had moved from Chicago, where a similar program was successful — raised $15,000 to help support SST, which has an annual budget of about $800,000.
"There was a concerted effort several years ago to increase the production quality," he notes.
In addition, the group raised $1 million two years ago for upgrades at Spring Mountain Ranch, from structural improvements to enhanced lighting and sound systems.
As for what's taking place on stage this weekend, "it's a mishmash," director Troy Heard says of "Oklahoma!"
The performers will have scripts in hand, but the musical will be staged, he notes. "There's movement — and a suggestion of costumes."
But no dances, including the dream ballets that made "Oklahoma!" such a landmark when it debuted in 1943 — and introduced Broadway to the team of composer Richard Rodgers and lyricist-dramatist Oscar Hammerstein II. (They went on to create such smash musicals as "Carousel," "South Pacific," "The King and I" and "The Sound of Music.")
During the rehearsal process, cast members have been working with music director Megan Schnizlein to prepare their renditions of such "Oklahoma!" standards as "Oh, What a Beautiful Mornin'," "The Surrey With the Fringe on Top," "People Will Say We're in Love" and the rousing title tune.
After all, as Heard points out, "anyone can get up on stage and read a line." But Rodgers and Hammerstein's "beautiful music," in his view, plays a major role in the show's continuing appeal.
So does the show's "simple story," which the director characterizes as "boy meets girl, boy finds angry farmhand in the way, boy gets girl."
Set in 1906, "Oklahoma!" focuses on the romance between cowboy Curly McLain (played by Jonathan Tuala) and farm girl Laurey Williams (Brooke O'Gara), in a time and a place where one musical number argues that "The Farmer and the Cowman" should be friends. The farmhand threatening to come between them: obsessed loner Jud Fry (Jonathan Baltera), a hired hand who works for Laurey's Aunt Eller (Terri Janison).
And for comic relief, there's another romance between another cowboy, Will Parker (Callum McCarthy), and his flirtatious fiancee, Ado Annie Carnes (Jessica Vanek), the girl who "Cain't Say No."
Ultimately, in Heard's view, "Oklahoma!" is "about people going to forge this new community."
And, in the process, it reflects SST's goal to provide "greater opportunity for involvement," Kovach says, for the Las Vegas community.
Contact Carol Cling at ccling@reviewjournal.com or 702-383-0272. Follow @CarolSCling on Twitter.
Pay to play: winning bidders hit the stage in "Oklahoma!"
Gotta sing, gotta dance. But first, gotta pay.
That's the case for some cast members in this weekend's "Oklahoma!" production, which kicks off Super Summer Theatre's 2017 season at Spring Mountain Ranch State Park.
Multiple performers won their roles last year in a casting auction.
And while some have been onstage before, leading lady Brooke O'Gara — who's playing farm girl Laurey — has "no acting or singing experience," she admits.
O'Gara has been attending SST shows since she was a teenager; her mother is a long-time volunteer and told her about SST's Gala Under the Stars, which included the company's first casting auction.
"I have a 12-year-old daughter and thought it would be fun for her to be part of the show, so I went with the intention of bidding on her to be in the chorus," O'Gara notes. "It has always been my dream to be onstage performing, but I have never had the opportunity or guts to try."
After dinner — and wine — the bidding began. And "when they got to the part of Laurey, which was the first female role, I raised my number to the shock of my family and myself!" she recalls. "I won the role and immediately felt horrified, but excited at the same time. Never in my wildest dreams did I think I would be up on that stage … "
Alongside her daughter, who's playing the role of Gertie, another "Oklahoma!" farm girl.
The casting auction "presented a very unique and exciting way to support the organization," according to Ace Daniels, who bid for a place in the chorus until another winning bidder was unable to do the show, allowing him to step into the role of boisterous peddler Ali Hakim.
"Growing up in Las Vegas, Super Summer Theatre was my very first exposure to live theater as a young child," Daniels recalls. "I'm very grateful for my experiences … as a patron and a performer."
Terri Janison, who plays Laurey's feisty Aunt Eller, is an annual SST audience member, but "performing in a musical is on my bucket list," she notes. Bidding for the role "allowed me to support them as well."
Now that she's crossed off "do a musical" from that bucket list, Janison notes that being on stage has given her "a greater appreciation for those who do this for a living and the commitment it takes."
O'Gara admits to being "a nervous wreck," but notes the way more experienced cast members "have worked with me one on one with the songs I have to sing, and made me feel like a part of the gang."
And while her stage debut "has been a wonderful experience," in part because "I have made so many new friends," O'Gara maintains that " this will be my one and only time to shine!"