This week's 5 best bets for arts & culture in Las Vegas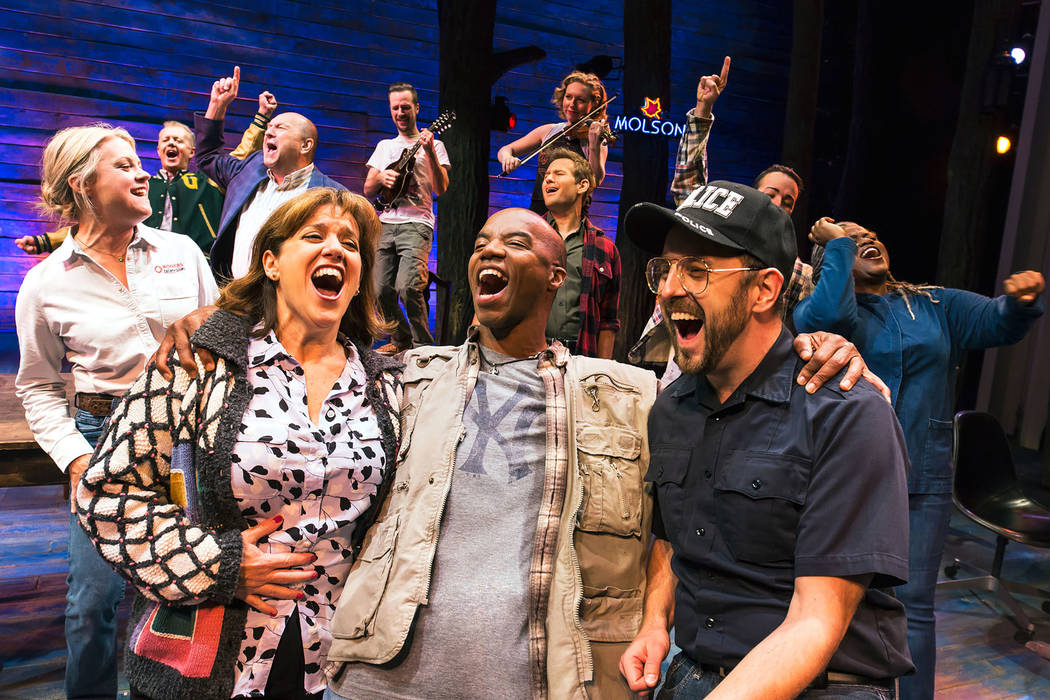 'Come From Away'
In the days after 9/11, a small town in Newfoundland opened its hearts and homes to nearly 7,000 stranded travelers. The true stories of friendship inspired the Broadway musical "Come From Away," which opens an eight-performance run Tuesday at The Smith Center's Reynolds Hall. Showtime is 7:30 p.m. Tuesday through Feb. 24 with 2 p.m. matinees Feb. 23 and 24. Tickets are $36 to $137 at thesmithcenter.com.
Black History Month Festival
Springs Preserve celebrates the contributions of African-Americans in the community at its 10th annual festival Saturday. The family event features performances, activities, soul food, historic photo exhibits and more from 10 a.m. to 4 p.m. Tickets are $4 to $6 (free for ages 2 and younger) at springspreserve.org.
'The African Company Presents Richard III'
America's first black theater company is challenged by a popular white troupe when both plan to perform Shakespeare's "Richard III" in Carlyle Brown's fact-based play. The Nevada Conservatory Theatre production is set for 7:30 p.m. Fridays and Saturdays and 2 p.m. Sundays through Feb. 24 in UNLV's Judy Bayley Theatre. Tickets are $10 to $25 at unlv.edu/pac.
'A Doll's House'
Las Vegas Little Theatre continues performances of Henrik Ibsen's popular 1879 drama at 8 p.m. Thursdays to Saturdays and 2 p.m. Sundays through Feb. 24 in the Fischer Black Box at 3920 Schiff Drive. Tickets are $15 to $16 at lvlt.org.
Dan Frechette
Core Contemporary launches its first "ListeningRoom@Core" event with an acoustic concert by singer-songwriter Dan Frechette at 7 p.m. Friday in the gallery at 900 E. Karen Ave., Suite D222. Tickets are $20 at the door. For details, visit corecontemporary.com.