UNLV faculty member joins Las Vegas Philharmonic for season opener
September 7, 2017 - 2:44 pm
Updated September 9, 2017 - 4:03 pm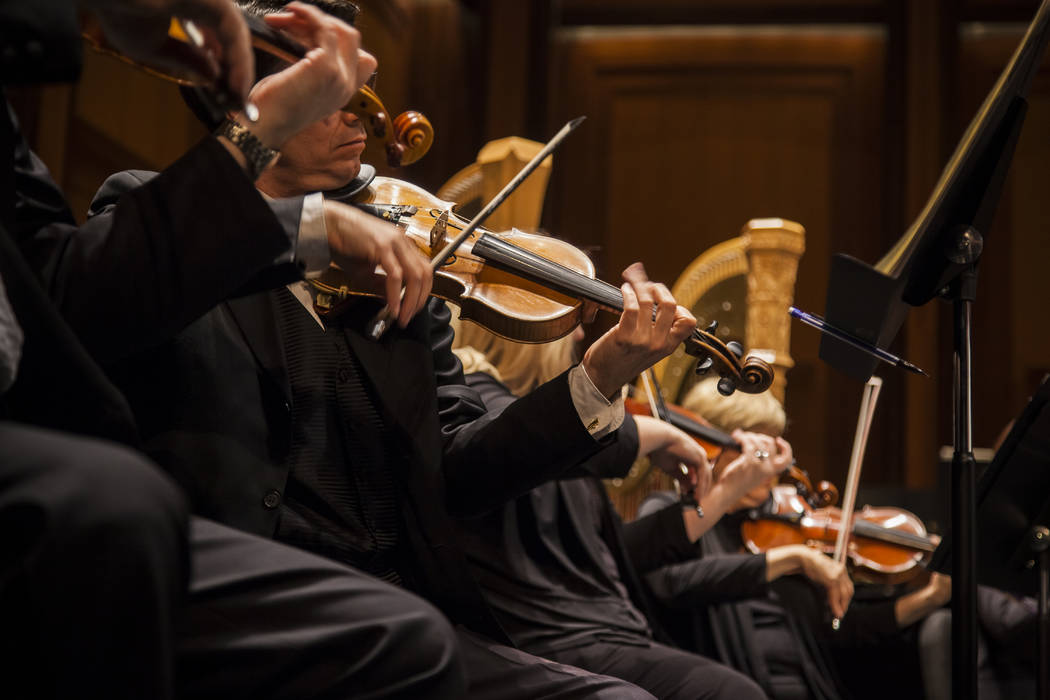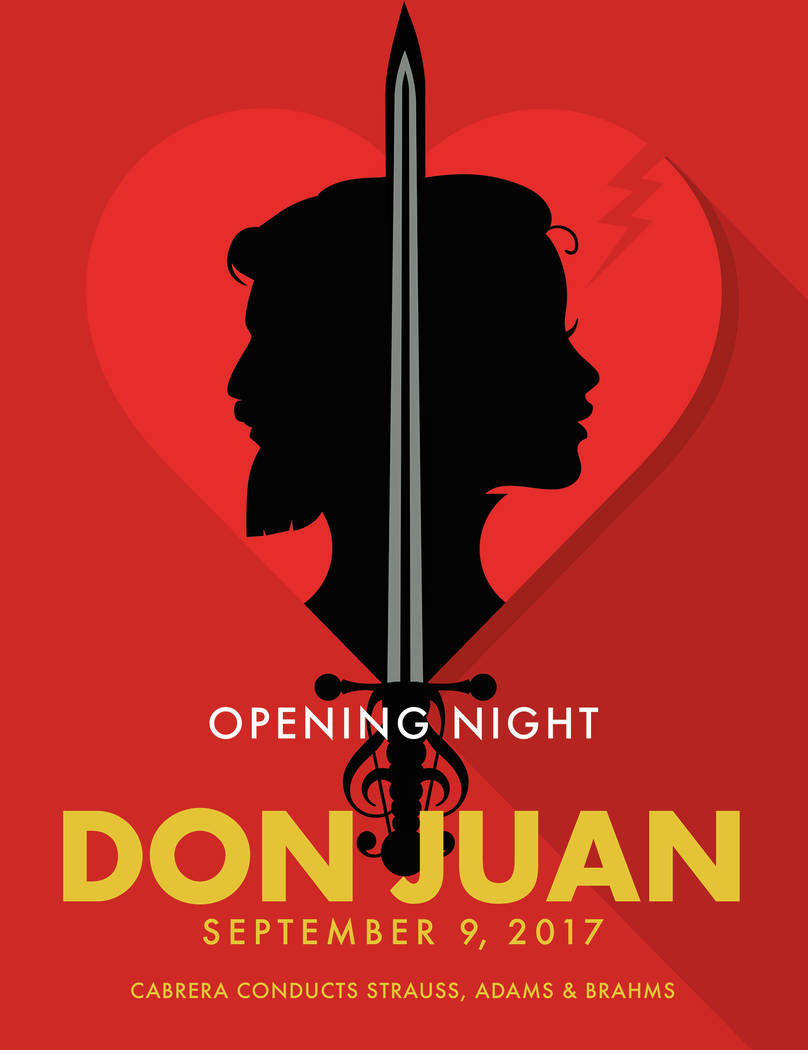 Mykola Suk's a pianist, not a psychologist.
So he can't really explain why he feels "extra psychological pressure to perform at home."
That won't stop him from making his Smith Center debut Saturday, when he performs Johannes Brahms' Piano Concerto No. 1 with the Las Vegas Philharmonic as part of the orchestra's season opener in Reynolds Hall.
Also on Saturday's program: Richard Strauss' 1889 tone poem "Don Juan" and John Adams' 1979 "Common Tones in Simple Time."
During the concert, Suk will play alongside many friends and colleagues in the Philharmonic — some of whom are colleagues at UNLV, where he's an associate professor.
"The orchestra is in very good shape," Suk observes during a telephone interview from his native Ukraine, describing the Philharmonic's collective musicianship at "a really, really high level."
Despite his pre-concert trepidation, Saturday's performance was partly his idea.
Suk and Philharmonic music director Donato Cabrera — who starts his fourth Philharmonic season Saturday — have been meeting "for lunch/dinner/coffee" since Cabrera took over the orchestra.
"Ever since our first encounter, it has been a priority for me to have him as a soloist with the LVP," Cabrera notes.
The first of Brahms' two piano concertos "was conceived as a symphony," Suk explains, and as such "it's orchestral music. I accompany the orchestra much more than they accompany me."
That's despite the fact that orchestra musicians, "even subconsciously, when they play with a soloist, they try not to lead," the pianist notes. "They say, 'we'll just follow you.' "
Yet it's essential to strike a balance between soloist and orchestra, he adds, citing Leonard Bernstein's 1962 remarks prior to a New York Philharmonic performance of the same Brahms concerto featuring legendarily eccentric pianist Glenn Gould.
"But the age-old question still remains: 'In a concerto, who is the boss: the soloist or the conductor?' " Bernstein said. "The answer is, of course, sometimes one, sometimes the other, depending on the people involved. But almost always, the two manage to get together by persuasion or charm or even threats to achieve a unified performance."
For his part, Suk is "very proud and very happy" to join the Philharmonic at The Smith Center, which he describes as "a beautiful venue" with "really beautiful sound." (Suk's concert career has taken him from the Great Hall at the Moscow State Conservatory, where he received his doctorate in piano performance, to New York's Carnegie Hall.)
A Las Vegas resident since 2001, Suk moved from New York to teach at UNLV — first as a visiting professor, then as a permanent faculty member. (He previously taught at the New England Conservatory, the Manhattan School of Music and Columbia University.)
The pianist first gained international recognition at the 1971 International Liszt-Bartok Competition in Budapest, Hungary, where he won the first prize and gold medal; reviews have described his artistry as "an astonishing blend of muscular power, poetry and utter control … "
Following his arrival in Las Vegas, Suk performed "two or three times" with the Philharmonic's predecessor, the Nevada Symphony — which was led by another member of UNLV's music faculty, the now-retired Virko Baley.
As a classical musician based in Southern Nevada, Suk has encountered some Vegas-cliche prejudice in the wider musical world. " 'You play Prokofiev in Las Vegas?' " one colleague asked Suk, incredulously, during a summer music festival. "Unfortunately, it happens more often than I wish."
Yet, "despite this common opinion of Las Vegas," the city "has very, very interesting cultural potential," he says, adding that the Las Vegas Philharmonic has a major role to play in realizing it.
Happy birthday to the other John Adams
Americans know John Adams as one of the architects of the American Revolution: signer of the Declaration of Independence, first vice president and second president of the U.S.
This year, however, the work of another John Adams takes center stage as "the entire world is celebrating the 70th birthday of America's most performed living composer," according to Donato Cabrera, music director of the Las Vegas Philharmonic.
The Philharmonic's Saturday season opener includes 1979's "Common Tones in Simple Time," which Cabrera describes as Adams' "first orchestral work in the then-new minimalist style." (And, he notes, it "was funded in large part through a grant from the National Endowment for the Arts.")
Although Adams is acclaimed internationally, Cabrera's interest in the composer is personal as well as professional; his music "is certainly a centerpiece to the music I perform," the conductor says in an email.
As the San Francisco Opera's associate conductor, Cabrera "was the first conductor to really work on" Adams' opera "Dr. Atomic" — about physicist J. Robert Oppenheimer and the scientific colleagues who masterminded the first atomic bomb during World War II — "since I prepared the cast for its world premiere" in 2005, he notes. "John and I have worked together on a multitude of things since then."
Contact Carol Cling at ccling@reviewjournal.com or 702-383-0272. Follow @CarolSCling on Twitter.