US poet laureate says Las Vegas is 'alive and full of energy'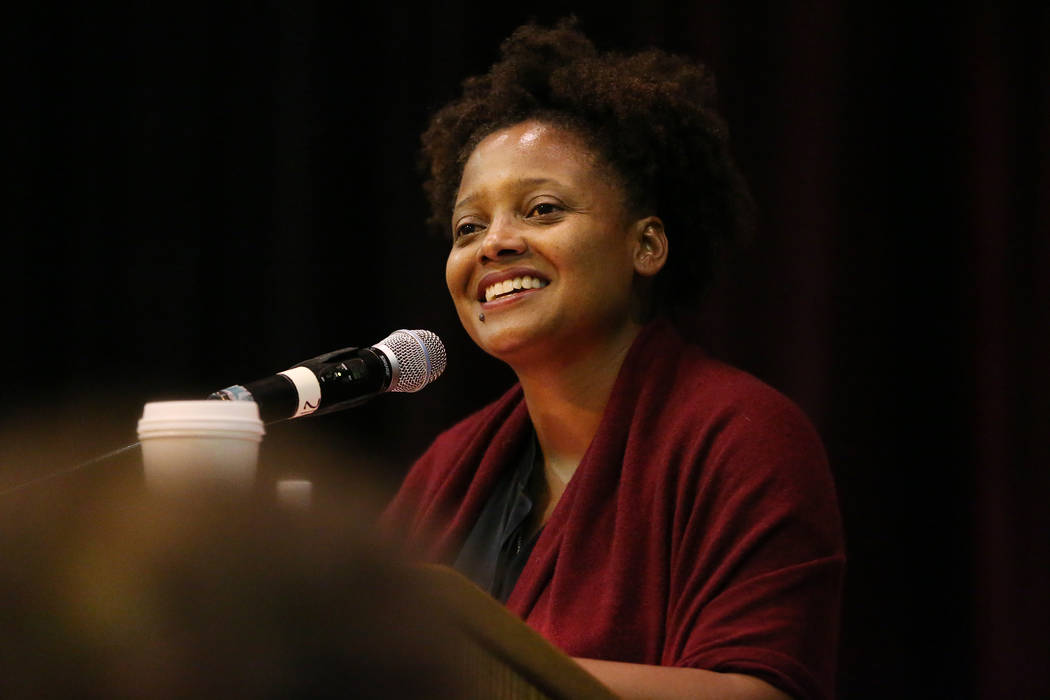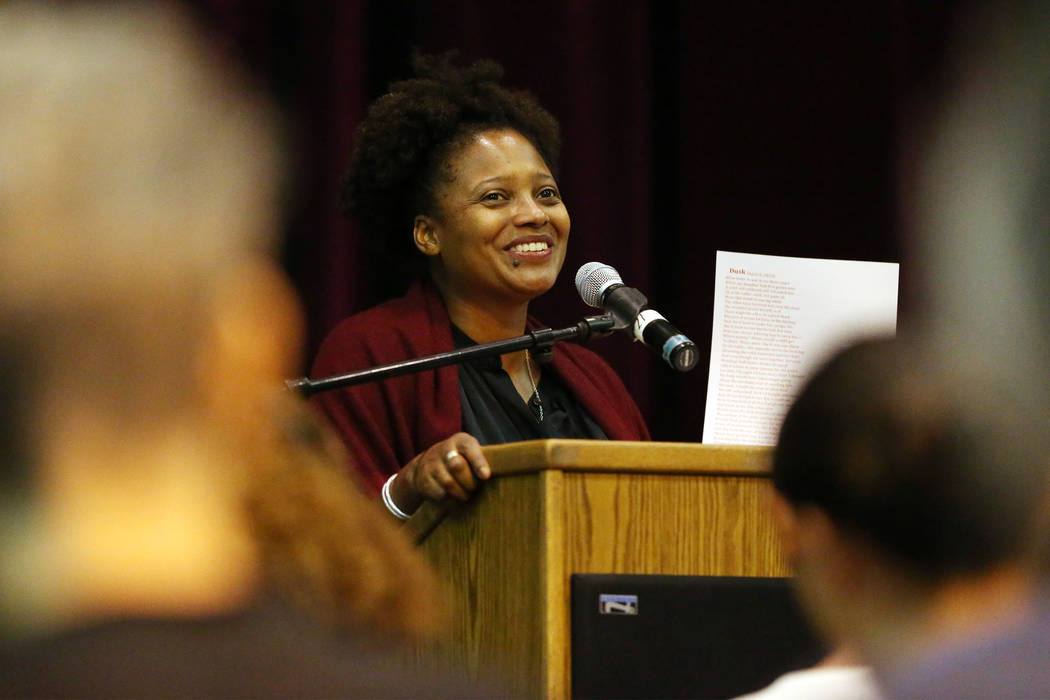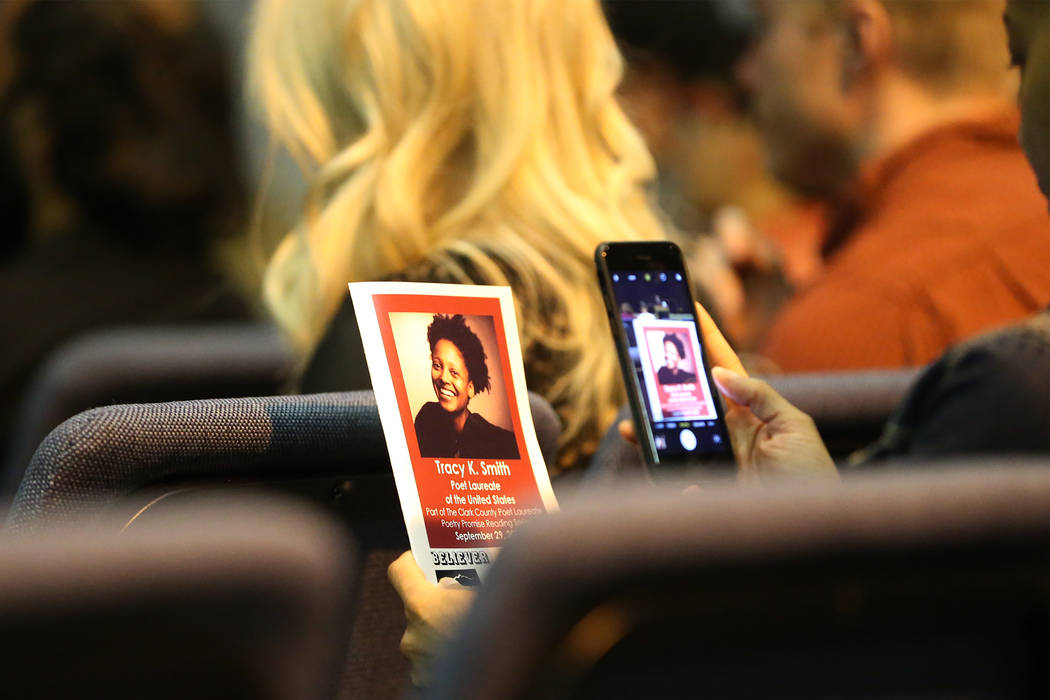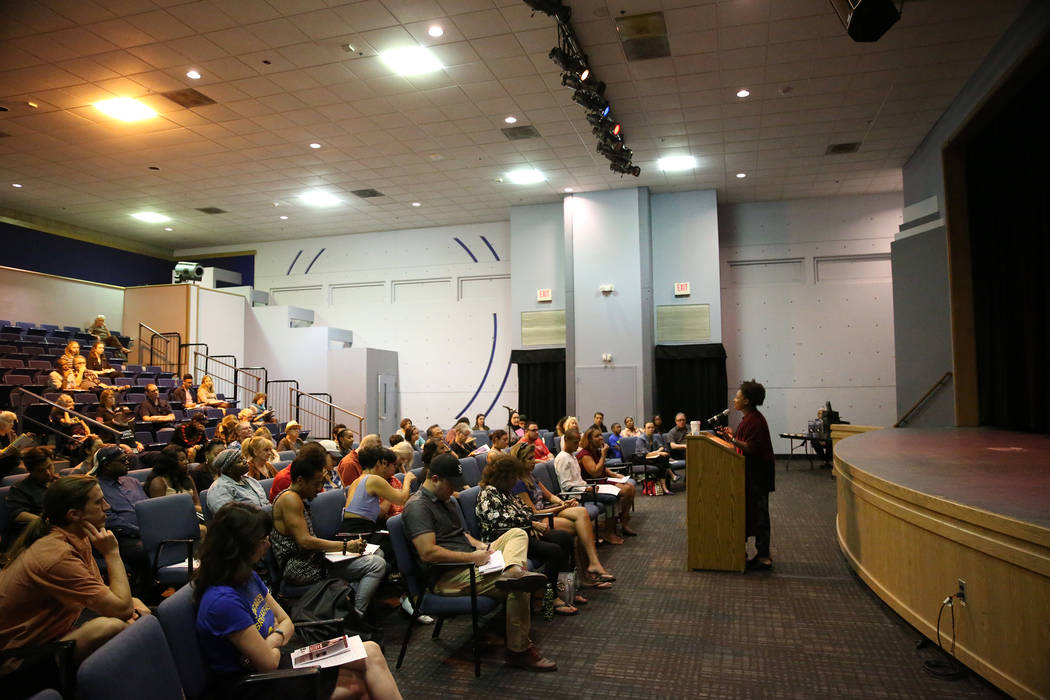 With notebooks and pens in hand, about 60 writers and poets crowded Winchester Cultural Center on Saturday to hear advice and stories from U.S. Poet Laureate Tracy K. Smith.
Smith, a 2012 Pulitzer Prize winner, read C.K. Williams's "The Cup" and her own piece "Dusk." She had audience members develop questions afterward — giving them a topic to explore to develop their own poems.
"It was always really important to me as a young writer to know that I could ask questions in my poems and explore them," said Smith, 46. "That's what I was trying to teach here. Doing that in this setting can be really helpful. Finding a community that you can be supported by and offer support to is really important."
Smith, a Princeton University faculty member, lives in New Jersey and was in town as part of the Poetry Promise Reading Series. Her appearance was hosted by Poetry Promise Inc., an organization dedicated to keeping poetry alive in the Las Vegas area, in conjunction with the Las Vegas-Clark County Library District, Black Mountain Institute and Nevada State College.
Nancy Levan, 47, of Las Vegas, said the event gave her a chance to connect with other writers and sharpen her skills as a historical fiction writer.
"Poetry speaks to a part of everybody," Levan said. "It helps bring us together and communicate ideas. That's very important. I'm excited to have learned from someone who's obviously extremely accomplished in her craft and what she does."
Following the workshop, Smith delivered a featured reading at West Charleston Library. A first-time visitor to Las Vegas, Smith said she was intrigued by its sense of community.
"This is what I prefer," Smith said, "going in real communities and talking to real people. The poetry scene here feels beautiful. I love the sense of community. Last night, there was a gathering and I met a number of poets. This place just seems so alive and full of energy."
Vogue Robinson, Clark County poet laureate and executive director of Poetry Promise Inc., said Smith's appearance achieved two key things.
"It allowed the literary community in Clark County to be seen, and it gave us a phenomenal boost of creative energy," she said.
Robinson's predecessor as Clark County poet laureate, Bruce Isaacson, said Smith has a "placidness" to her.
"Beneath it, she's got a lot of feeling about the way things are that's very moving to me," he said.
Contact Mia Sims at msims@reviewjouranal.com. Follow @miasims___ on Twitter.