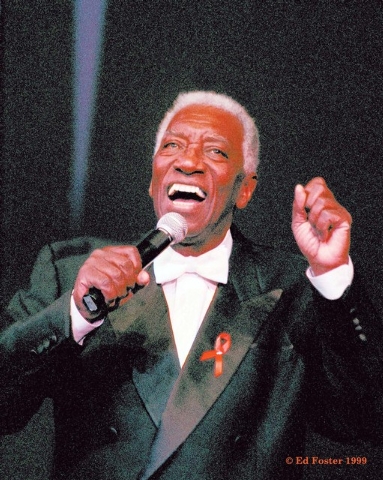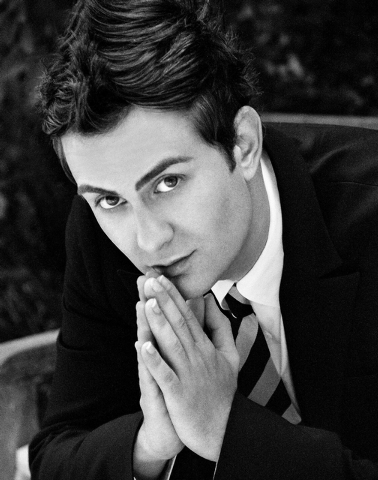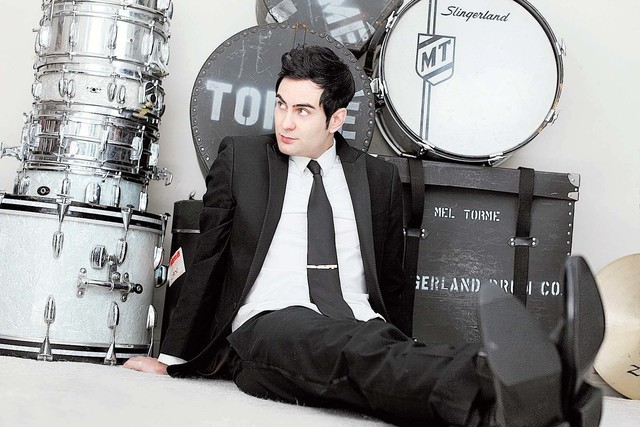 Music
VEREEN HEADLINES
BENEFIT CONCERT
Encores — and more — highlight the second annual Joe Williams Jazz Scholarship Fundraising Concert, with Ben Vereen and Pia Zadora leading the musical lineup Sunday afternoon at UNLV's Artemus Ham Hall.
The concert honors late great Joe Williams, a Grammy-winner who not only earned the nickname "Emperor of the Blues" — thanks to collaborations with, among others, Count Basie, Coleman Hawkins and Lionel Hampton — but "gave his time and talent to others," according to Dave Loeb, director of UNLV jazz studies.
During the concert, footage of a documentary about Williams, "A Portrait in Song," will give audiences "a feel for what an all-time great singer and humanitarian he was," Loeb says.
Williams, a Las Vegas resident, died in 1999, but his memory inspires a host of performers at Sunday's benefit, including comedians Pete Barbutti and Sammy Shore, the Cunninghams, Tina Walsh, Ronnie Rose, Laura Taylor, Reva Rice and Eric Jordan Young of "Vegas! The Show," Pascale Elia, Ira Hill, Gary Fowler and Vincent Falcone, who will conduct for Zadora.
Last year, Vereen was a late addition to the benefit lineup, appearing a day after performing his one-man show at The Smith Center; conveniently, his music director for that show was Loeb, who's been accompanying the singer and dancer for more than 35 years.
This year, Vereen asked Loeb, " 'Can I sing again?' " The two worked together last weekend at a veterans' telethon in Los Angeles, where they planned to discuss what he's going to sing, Loeb says. "Everybody wants to sing 'Every Day I Have the Blues,'" Williams' signature song with the Basie band. And "everyone's fighting over 'Here's to Life,' " another Williams favorite.
Many of the performers, including Taylor and Zadora, also performed in last year's show.
"They loved it and they wanted to come back," Loeb says. "They love singing with the band — and the students" from UNLV's award-winning jazz program "adore playing with these wonderful singers."
The Joe Williams scholarship concert begins at 2 p.m. in Artemus Ham Hall at the University of Nevada, Las Vegas, 4505 S. Maryland Parkway. Tickets are $20 and are available online at pac.unlv.edu or by telephone at 702-895-2787.
Theater
'LADIES IN WAITING'
PROBES PRISON LIFE
Strange bedfellows become strange cell mates in "Ladies in Waiting," a women-behind-bars drama that opens a two-weekend run at the Onyx Theatre.
Playwright Peter DeAnda explores the impact of racism, poverty, domestic violence and sexual abuse through disparate characters — including a liberal white student who's arrested while protesting inhumane conditions in the prison system and is sentenced to spend 30 days inside, where she's incarcerated with a black lesbian, a prostitute and a psychotic religious zealot.
Audrei-Kairendirects a cast that includes Lisa Illia, Amanda Kraft, Rachale Ramos-Roach, Kim Russell and Martha Watson.
Presented by Off-Strip Productions and Twocan Productions, "Ladies in Waiting" will be staged at 8 p.m. Friday and Saturday and 2 p.m. Sunday at the Onyx Theatre, 953 E. Sahara Ave. Additional performances will be presented at 8 p.m. Nov. 21-23.
For tickets ($20), call 702-732-7225 or visit www.onyxtheatre.com.
Music
COURTHOUSE CONCERT
FEATURES 'FIFTY-THREE'
If you could use a break from your hectic lunch hour, Friday's Downtown Cultural Series has a soothing (and free) musical alternative: "Fifty-three."
A new project featuring Guitarist Emanuel Schmidt and harpist Kimberly Delibero-Glennie, "Fifty-three" features an eclectic array of music, fusing baroque, South American, impressionist, modern European, folk and improvisational styles.
The free concert begins at noon Friday in the jury assembly room at the Lloyd D. George Federal Courthouse, 333 Las Vegas Blvd. South; for more information, call 702-229-3515 or visit www.artslasvegas.org.
Theater
ACADEMY STAGES
'OF MICE AND MEN'
John Steinbeck called "Of Mice and Men" a "play-novelette," noting that it was "an attempt to write a novel that could be played from the lines, or a play that could be read."
In keeping with that dual nature, the Las Vegas Academy's "Of Mice and Men" — which opens a six-performance run Friday — emphasizes "the words in the novel, as well as some of the differences in the story," according to director John Morris.
The production, which opens the Academy's 2013-14 subscription season, focuses on George Milton and Lennie Small, migrant ranch workers drifting through Depression-era California.
"Steinbeck wants us to see the rough, sad loneliness and isolation of these characters. In the beautiful countryside in California, at the most beautiful time of the year, we see these bleak lives unfold," Morris says. "They have a sorrow and loneliness that is pervasive."
The production will be the Academy's ninth entry into Thespian Festival 2014, which spotlights outstanding high school theater programs; LVA's production of "Big River" was chosen for the festival last year.
"Of Mice and Men" continues at 7 p.m. Friday and Saturday in the Lowden Theater for the Performing Arts at Ninth Street and Clark Avenue downtown; additional performances are at 7 p.m. Nov. 21-23. Tickets ($15) are available online at www.lvacademytheatre.org or by phone at 702-855-9729.
Music
JAMES TORME HITS
CABARET JAZZ
Somewhere, Mel Torme is smiling. Another one of the legendary singer's sons is following in his footsteps — and playing The Smith Center's Cabaret Jazz.
In late September, Steve March-Torme performed at the downtown showcase. This weekend, his half brother James Torme takes over, guiding a musical tour that leads from Duke Ellington ("It Don't Mean a Thing") and Thelonious Monk (" 'Round Midnight") to Stevie Wonder ("Superstition") and Michael Jackson ("Rock With You").
In the words of the New York Post, "James Torme is definitely his father's son — smooth and cool." But he's also got showbiz connections on his mother's side, his mother being British actress Janette Scott.
Torme performs at 7 p.m. Friday and Saturday in Cabaret Jazz at The Smith Center for the Performing Arts, 361 Symphony Park Ave. For tickets ($36-$45), call 702-749-2000 or go online to www.thesmithcenter.com.
Music
GUITARIST MAK GRGIC
PLAYS UNLV RECITAL
Award-winning guitarist Mak Grgic has traveled far from his native Slovenia — and on Tuesday, Las Vegas joins the list of stops as the 25-year-old headlines the latest recital in UNLV's Allegro Guitar Series.
Grgic recently took first prize at the guitar competition Luigi Mozzani in Italy and the Pacific Guitar Festival and Competition in California; the Washington Post praised his playing ass "lyrical" and insightful."
The guitarist performs at 8 p.m. Tuesday in the Dr. Arturo Rando-Grillot Recital Hall at the University of Nevada, Las Vegas, 4505 S. Maryland Parkway.
For tickets ($40; $13 student rush tickets are available an hour prior to the recital), visit pac.unlv.edu or telephone 702-895-2787.
Variety
LIBRARY HOSTS
'CONNECT EFFECT'
Song, dance, music and gymnastics power "The Connect Effect," a free showcase presented Friday and Saturday at the West Las Vegas Library.
The event's theme "is oneness, family and connection," according to Cheryl Slader, founder of Seeds of Peace, which is presenting the showcase. "The primary focal point throughout each performance is the intrinsic opportunity to plant 'seeds of peace' within our community and beyond."
A silent auction also will be conducted during "The Connect Effect," which begins at 7 p.m. Friday and 2 p.m. Saturday at the West Las Vegas Library Theatre, 951 W. Lake Mead Blvd. For more information, call 702-507-3989.
— By CAROL CLING