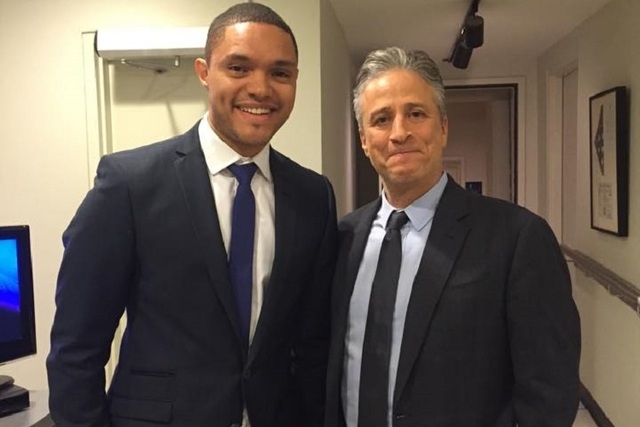 LOS ANGELES — Trevor Noah, a South African comedian with a low profile in the United States, will inherit one of the most-watched pulpits in latenight TV: Jon Stewart's desk on Comedy Central's "Daily Show."
The Viacom-owned outlet said the comic's debut as host would be announced at a later date.
In choosing Noah, a 31-year-old of mixed-race parentage, Comedy Central is banking that following a tried-and-true formula will keep the program that is arguably the linchpin of its schedule top of mind among its core audience of young male viewers. Twice now, executives at the network have identified an up-and-coming talent, and we're rewarded on both occasions with a higher profile for the show. Noah will be only the third host of the program, following an early stint by Craig Kilborn and Stewart's well-chronicled reign.
Noah has the kind of experience that would seem to be de rigueur for a host of "The Daily Show," which, under Stewart has not only made fun of headlines of the day, but also of the news outlets that deliver them. Noah has hosted numerous television shows, including his own late night talk show in his native country, "Tonight with Trevor Noah." And he is no stranger to analyzing controversial topics. Born in South African to a black South African mother and a white Swiss father, he once told an audience, "I was born a crime," according to a 2013 report in the Wall Street Journal.
With that sort of willingness to discuss sensitive topics head-on, Noah would appear to fit the bill being written under Kent Alterman, the network's president of original programming. In the recent past, Comedy Central has sought people able to articulate a unique world view. The network has found success with programs featuring comedienne Amy Schumer as well as Abbi Jacobson and Ilana Glazer, a duo who star in the program "Broad City."
Noah has appeared only a handful of times on "The Daily Show" since joining as a contributor late last year. He will have some time to make himself better known to audiences. Stewart has said he intends to stick around as host for several more months, noting that he could step down as early as July or stay until later in 2015.