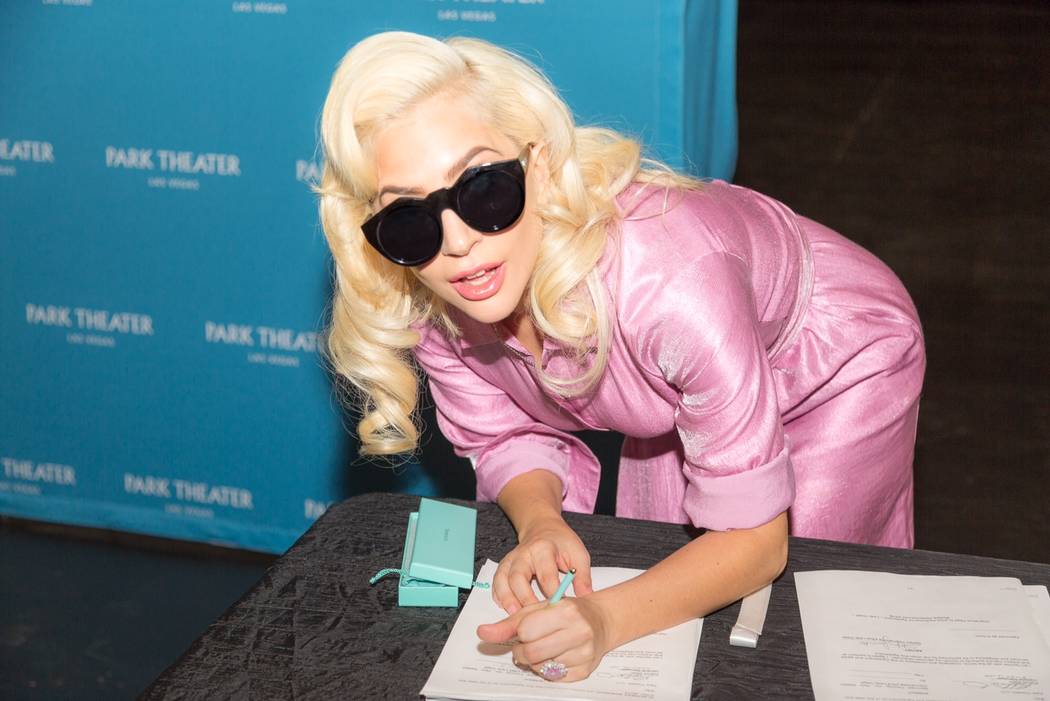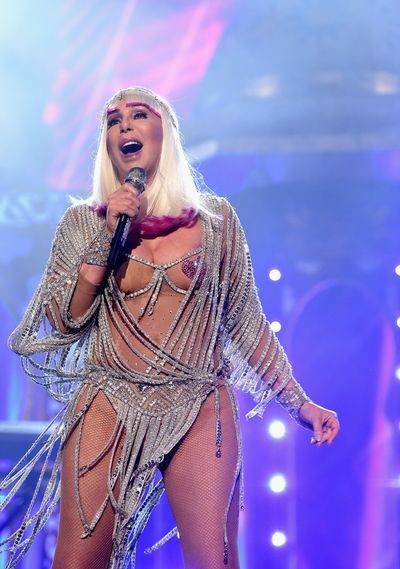 Just as I was digging for a way to lead my first column of 2018, Joe Perry delivered a late holiday gift.
In an interview last week with Boston NBC television affiliate WBTS, Perry, a bona fide guitar god as a founding member of Aerosmith, went off the charts when talking of the band's plans for Las Vegas.
During the network's "The Scene" segment, Perry told interviewer Jackie Bruno the band was prepping to play the Strip. Bruno had asked Perry about Steven Tyler's health — Aerosmith's exalted frontman had suffered what the band termed "unexpected medical issues" that forced the cancellation of four dates in Brazil, Chile, Argentina and Mexico in September and October.
"He's doing great. He's doing some solo shows once in a while," Perry said. "We're gearing up for a stand in Vegas."
"So, a residency in Vegas?" Bruno asked. "This is going to be in 2018?"
Perry said, "Yeah. It's going to start in the fall."
Perry's comment fits with tremors around the scene that Aerosmith has been enlisted for an extended engagement on the Strip. The likeliest — and thus far, only — venue I've heard is The Park Theater, with Aerosmith rolling in this fall ahead of the launch of Lady Gaga's two-year residency at the theater beginning next December.
The Aerosmith residency, whatever its length, only reinforces The Park Theater's already impressive — and wide-ranging — lineup for 2018, with Bruno Mars closing New Year's weekend at the venue and Cher and Ricky Martin returning next year, too.
Entering 2018, extended engagements by "heritage" artists, those who span generations and have enough hits to fill 90-minute shows, remain the city's hallmark.
Barry Manilow is all but signed to return to the International Theater at Westgate in February or March, having said he is prepped for two weekends per month there in throughout 2018. Westgate is also the focus of talks involving a co-headlining show featuring Clint Holmes and Earl Turner, and also a rock musical fronted by Twisted Sister's Dee Snider.
Other oft-discussed rock residencies starring The Who (at the Colosseum at Caesars) and ZZ Top (Venetian Theater) beginning in the spring have yet to be formalized. I'm still holding fast to The Who, even as an announcement should have been made by now for the band to return for a dozen shows in'18. ZZ Top would drop in with Styx and Don Felder, Chicago and Earth Wind & Fire, all in the new year's first half.
Axis will continue to burn with Backstreet Boys — whose capacity to fill that room has impressed execs at Caesars Entertainment Corp. and Live Nation who made that deal — Lionel Richie and Pitbull.
Jennifer Lopez closes her fiery run at Axis in September; she's been a hot draw since opening in January 2016. Pitbull has said he wants to add dates over the next couple of years as he continues his relationship with Vegas and Axis, which has been a party haven since Britney Spears opened there in December 2013.
Production shows will battle for attention, and ticket sales, in 2018. Already I'm hearing of a sluggish start for "Masters of Illusion," the first production show to step in for the legendary "Jubilee" at Jubilee Theater at Bally's. "Circus 1903," is closing at Paris Las Vegas on Sunday, only to clear the way for another adventurous production, "Inferno," starting Jan. 24.
That show, guided by a series of flaming side acts with four-time, Merlin Award-winning illusionist Joe Labero and the pryo aerial group The Fuel Girls (who just finished touring the United Kingdom with Fall Out Boy), is the fiery counter to the water-based "WOW" at Rio — which also is practicing patience to seize an audience in VegasVille.
At The Cosmopolitan of Las Vegas, Spiegelworld is seeking a follow-up hit to "Absinthe" with the cosmically tinged "Opium" opening March 10 at the Rose. Rabbit. Lie. showroom. Remember the name Harry M. Howie, who is to "Opium" what The Gazillionaire is to "Absinthe" — a quirky fictional character you only wish was real.
"Marilyn," a new musical adaptation of Marilyn Monroe's life and career, which is focusing on a Caesars Entertainment venue (likely Paris Theater) for an opening in 2018's first half.
Jockeying among star magicians and illusionists continues in the new year. Cirque du Soleil and Criss Angel have announced his final date at Luxor is Oct. 28, finishing off Angel's original 10-year contract with the company at the spiked resort. I'm hearing persistent talk of Angel moving to Planet Hollywood Resort's showroom, likely with Caesars Entertainment taking control of that venue from Base Entertainment.
This is a pretty delicious prospect. If an Angel-Planet Hollywood deal were to happen, expect a ripple of concern across Caesars Entertainment among the company's established magic headliners. I'll not bother listing them; there are some well-known performers who would need to adapt to the energy consumed by a new show starring Angel in that company.
A year-end wrap would be scant without a scan of Vegas' status as an outdoor festival destination. MGM Resorts International officials are walking a tightrope between planning for the future and allowing ample time to heal, psychologically, from the Oct. 1 shootings. During the Dec. 11 unveiling of the Las Vegas Aces WNBA team at House of Blues at Mandalay Bay, MGM Resorts CEO Jim Murren said, "We literally have not had any discussions about the future of that site.I still think it's inappropriate."
The company faces clear challenges, and options, with the 15-acre Las Vegas Village site, including a sale of the parcel, the creation of a commercial public entertainment space or transforming the land into a memorial for the shooting victims.
But I'm feeling in 2018, the Strip will host a large-scale festival, with animation of MGM's Las Vegas Festival Grounds on the southwest corner of Las Vegas Boulevard and Sahara Avenue. That property has been largely latent the past two years. Whenever, and wherever, such an event takes place, the timing, and feel, will be right.
John Katsilometes' column runs daily in the A section. Contact him at jkatsilometes@reviewjournal.com. Follow @johnnykats on Twitter, @JohnnyKats1 on Instagram.