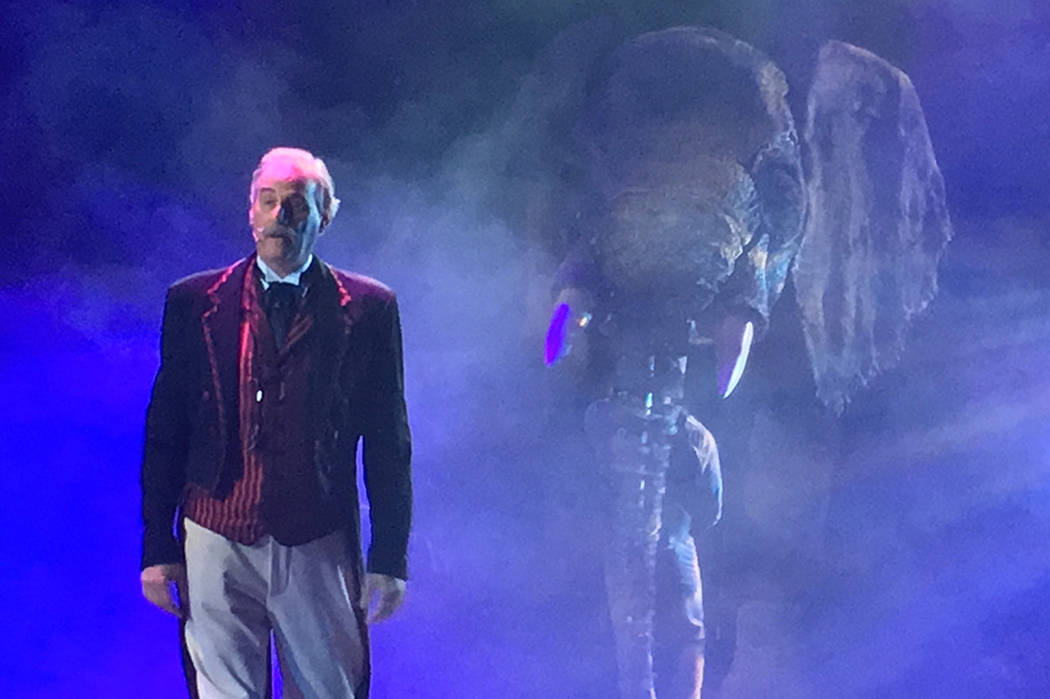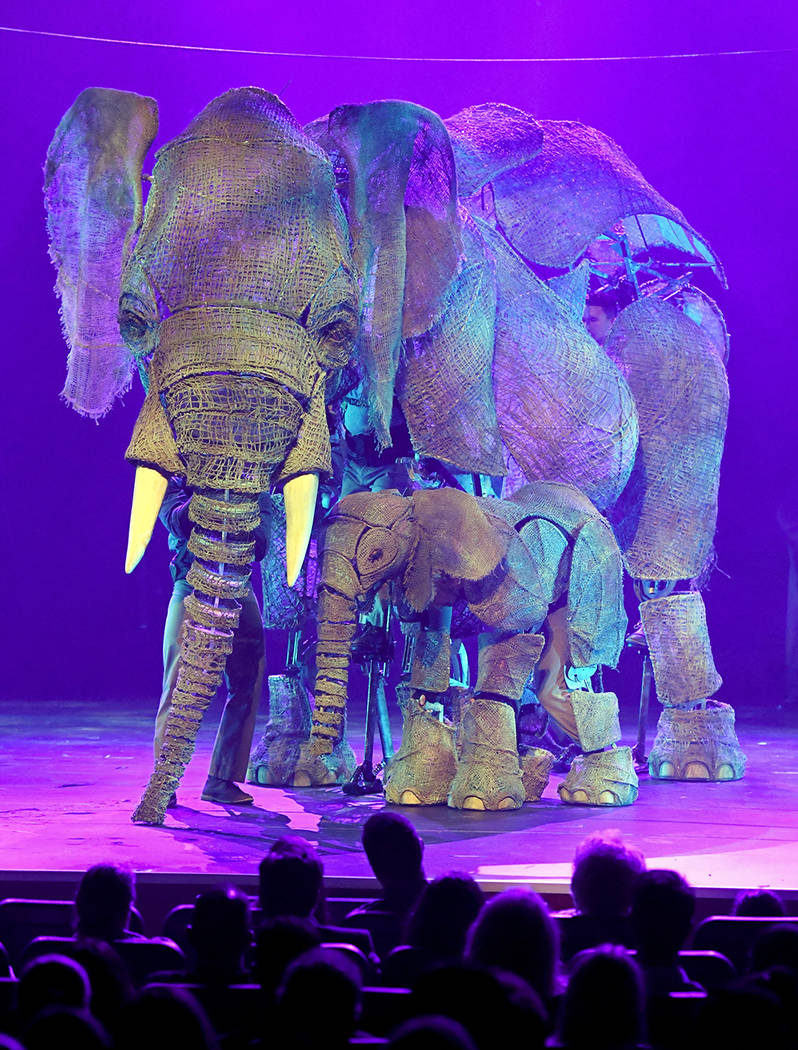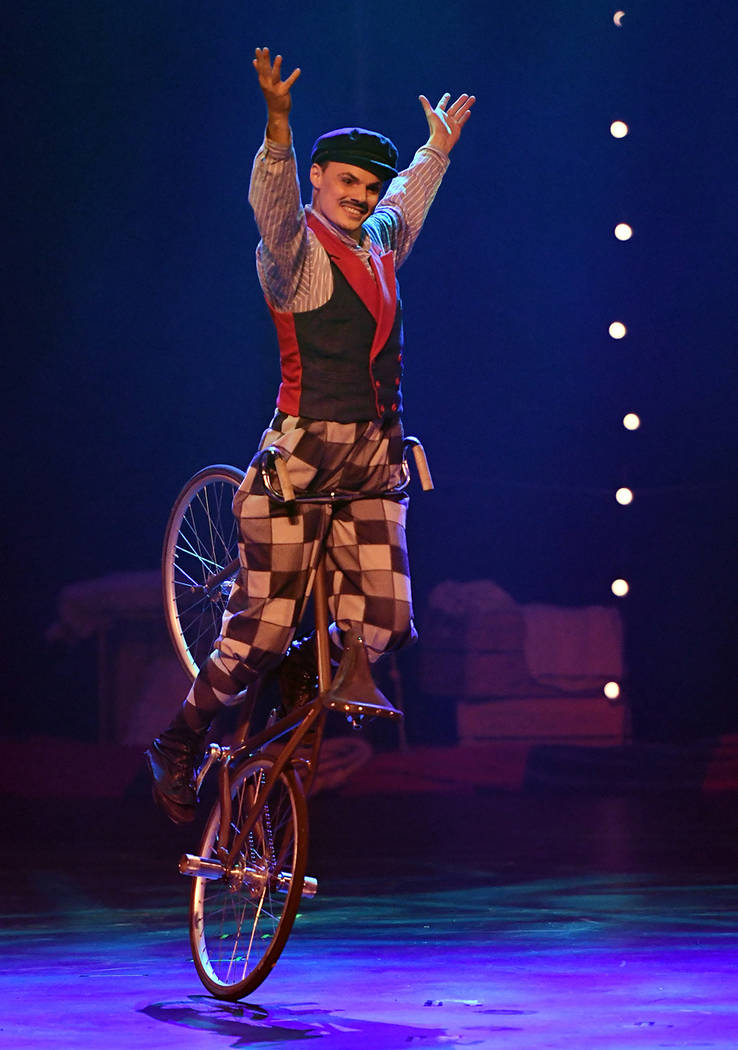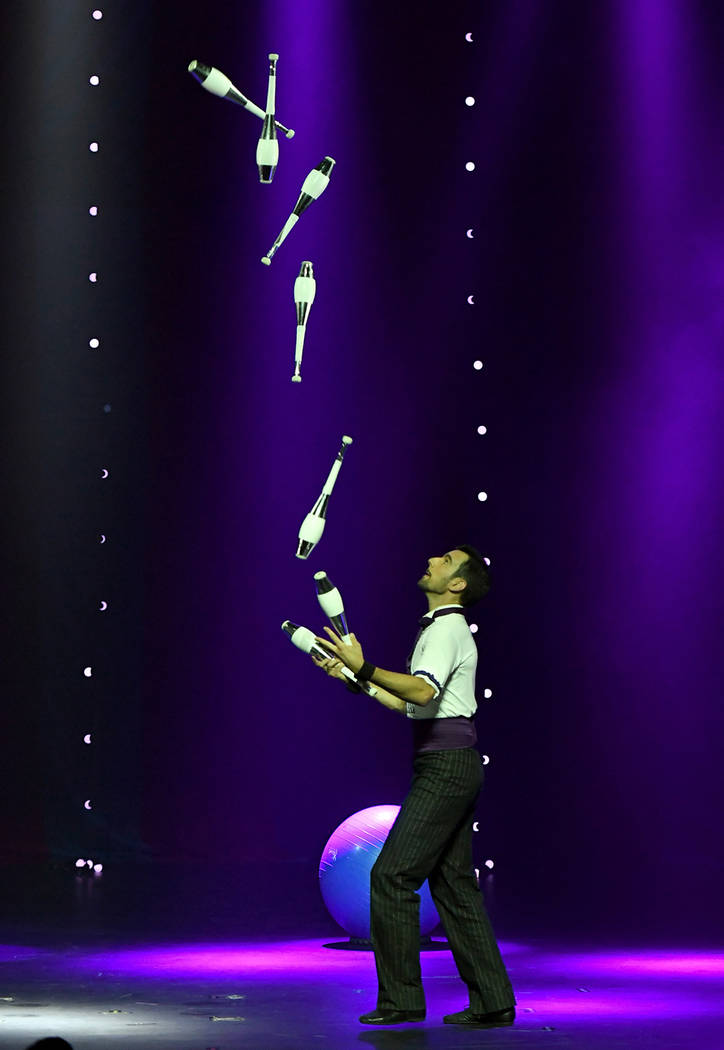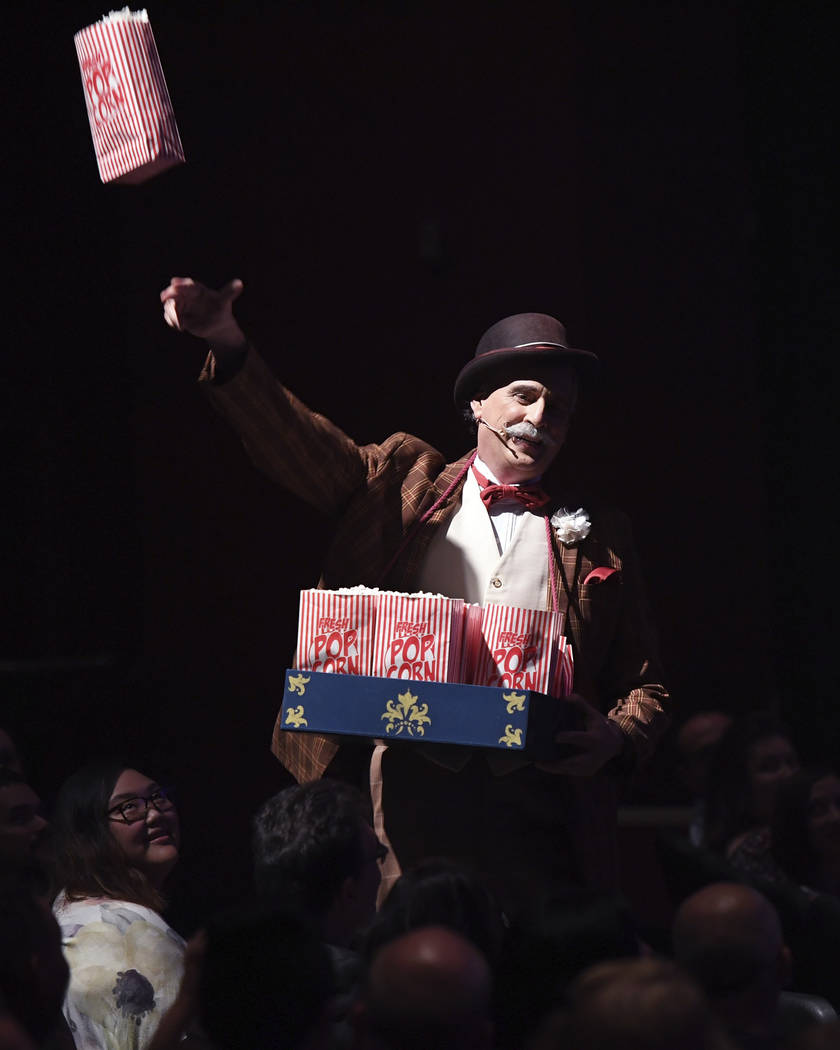 The circus show from yesteryear has fallen victim to the entertainment realities of today.
"Circus 1903" is closing at Paris Theater on Jan. 7. Members of the production were informed late Wednesday that the show would be shut down, and an official announcement was issued this morning. The show ran for about five months.
No details were provided in the closing announcement, but the in-house e-mail notification indicated the show's producers were unable to forge a long-term deal with Paris parent company Caesars Entertainment to keep the show afloat. As recently as November, the cast had expected the show to run through November 2018. But crowd counts were said to be below the break-even point at the 1,400-seat Paris Theater.
The show is to launch a world tour starting in February, visiting Asia, the U.K. and Europe.
The show's lead character, ringmaster Willy Whipsnade, was portrayed by great comic magician David Williamson, who has toured with Disney Cruise Lines and performed corporate shows for 25 years before signing on with the project. Williamson's capacity to work with children, especially, was a highlight of the show.
"I wasn't surprised, though we thought we'd go another full year," Williamson said this morning. "We knew that there was a world tour coming up, and the options were to either build another cast for that tour or use the one in Las Vegas. So the decision was to do five months in Las Vegas, clock out and tour the world."
Williamson said "Circus 1903's" popularity outside of Las Vegas remained strong, even as the show struggled to take hold on the Strip. In late-September, the production sold out the 3,500-seat Durham Performing Arts Center in North Carolina for a week.
"We had real success everywhere else, and it was a shock to see half-filled houses in Las Vegas," Williamson said. "Having never been in Las Vegas before, I didn't know what to compare it to, but we know it full of established Cirque properties. There is already a lot of Circus in Las Vegas."
"Circus 1903" was an offshoot of the ensemble magic production "The Illusionists," in London and was conceived by that show's producer, Simon Painter of The Works Entertainment, and had enjoyed critical and financial success on its U.S. tour — including in L.A., New York, Boston and Chicago — before opening at Paris Theater.
A new show, "Inferno," is reportedly in development for that venue. The production was expected to open in late January, but had planned to work around "Circus 1903's" schedule and staging. The new scheduling chasm created by the departure of "Circus 1903" might well push the new show back to February or later.
"Circus 1903" was a talented and noble effort, a happily antiquated production peppered with modern lighting and staging elements. The show was loaded with such side acts as a human contortionist, and acrobatic troupe performing on a teeter board, jugglers, a unicyclist, and human-operated puppets, named Queenie and Peanut. Those popular props were brought to life by Mervyn Millar and Tracy Waller of Significant Object, who also designed the big horse puppets in the stage production "War Horse."
Williamson says he's taking some time off in January to return to his home town of Yellow Springs, Ohio. Then he'll plan for the "Circus 1903" tour, maybe a return to the Disney cruises, and even a return to Vegas. The circus might well be back in town on one of its tours.
"Vegas is a great city, but it's not an easy town for these types of shows," Williamson said. "If you don't have it dialed in just right, it can be tough."
Related
'Circus 1903' a whimsical journey to circus days of yesteryear — VIDEO
'Circus 1903' gets real with faux elephants
John Katsilometes' column runs daily in the A section. Contact him at jkatsilometes@reviewjournal.com. Follow @johnnykats on Twitter, @JohnnyKats1 on Instagram.