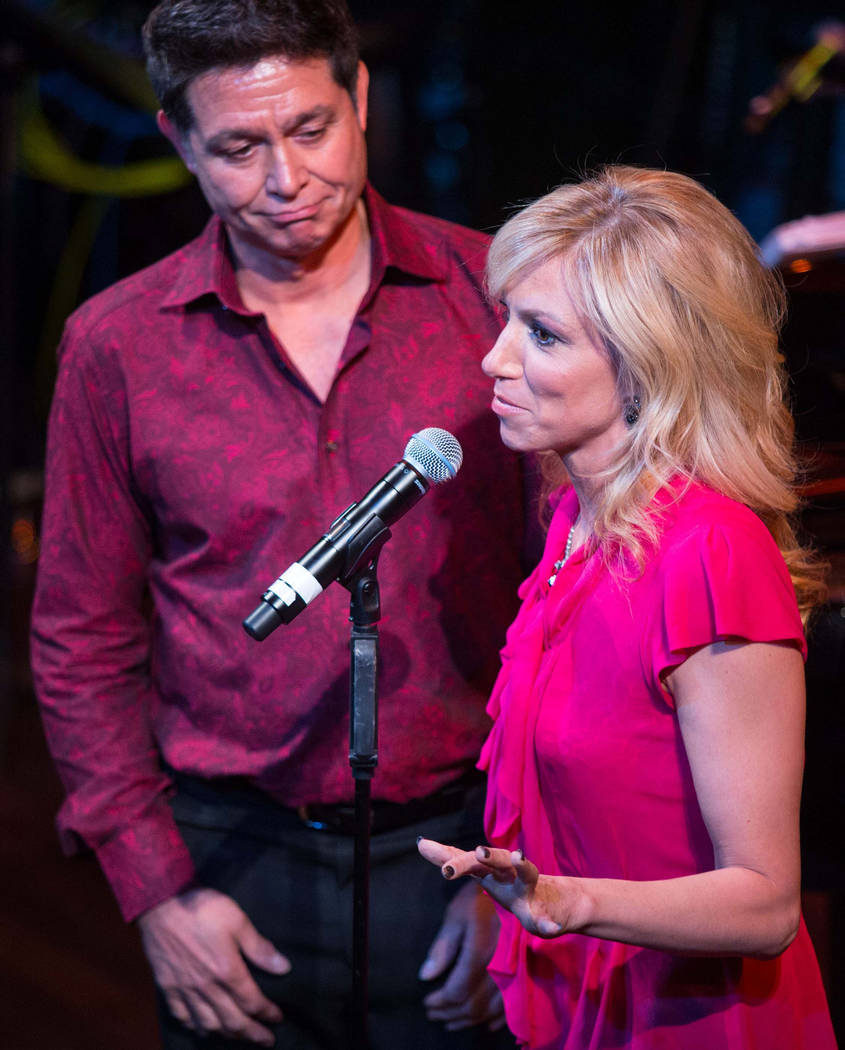 It's time to wax nostalgic with Debbie Gibson about '80s pop, and the art of filling Maxwell metal tape.
"The meaning of making a mixtape was profound," says Gibson, referring to the long-lost practice of recording a customized cassette for friend or loved one. "It took time to pick the right songs and sequence the songs in the right order for the girl or guy you liked. The nostalgia factor is great when you think about what that meant."
Gibson's music was featured prominently in the mixtape era, celebrated with "The MixTape Tour," starring the full lineup of New Kids on the Block and featuring Gibson along with Salt-N-Pepa, Tiffany and Naughty By Nature. The 53-city tour stops at Mandalay Bay Events Center on May 25. Tickets are onsale 10 a.m. Friday. (Salt-N-Pepa is also opening "I Love the 90s — The Vegas Show" Friday at Paris Theater).
The tour was announced Monday morning on "Today" show, with all of the acts announced to the national-TV audience. A new single, "80s Baby," featuring all the touring performers, was also released Monday.
Gibson is a Las Vegas resident who is close friends with Mirage headliner Matt Goss. At age 48, she says she is eager to reminisce with her touring contemporaries.
"The nostalgia factor is great," she says. "As a teenager, I was in a unique position as a music fan and also a teen star, so now I'm on the same tour with New Kids and I'm going, 'Oh my God! I get to meet them!' I have total fan-girl energy for all these artists."
Far removed from her high-hair and shredded-jeans heyday, Gibson is especially close to Tiffany. The two broke big at about the same moment, in 1987, Gibson with "Only In My Dreams" and Tiffany with the cover of Tommy James and the Shondells' "I Think We're Alone Now."
They have since become friends, especially after co-starring in the campy 2011 sci-fi horror film, "Mega Python vs. Gatoroid."
The two toured together that summer, and have also occasionally co-headlined music festivals, most recently Sept. 8 in Singapore.
"I loved, 'I Think We're Alone Now,' and I always listened to it when I was flying. It was the perfect song to play when you were taxiing on down the runway on takeoff," Gibson says, laughing. "My younger sister and I listened to it on my Walkman, with the split headphones. We were reading the teen magazines, like everyone else, and Tiffany was in them, too. She was my peer."
Today, Gibson says, "Now we're super close and there's a lot of love and respect. We're totally different — I'm the girly-girl and she's a rocker chick — but we're very supportive of each other, and we're showing young girls there is a power in sisterhood … It's a great lineup, and I'm super excited to be part of it."
John Katsilometes' column runs daily in the A section. Contact him at jkatsilometes@reviewjournal.com. Follow @johnnykats on Twitter, @JohnnyKats1 on Instagram.