Don't expect back-to-back Aerosmith shows on Las Vegas Strip
Updated August 20, 2018 - 9:09 pm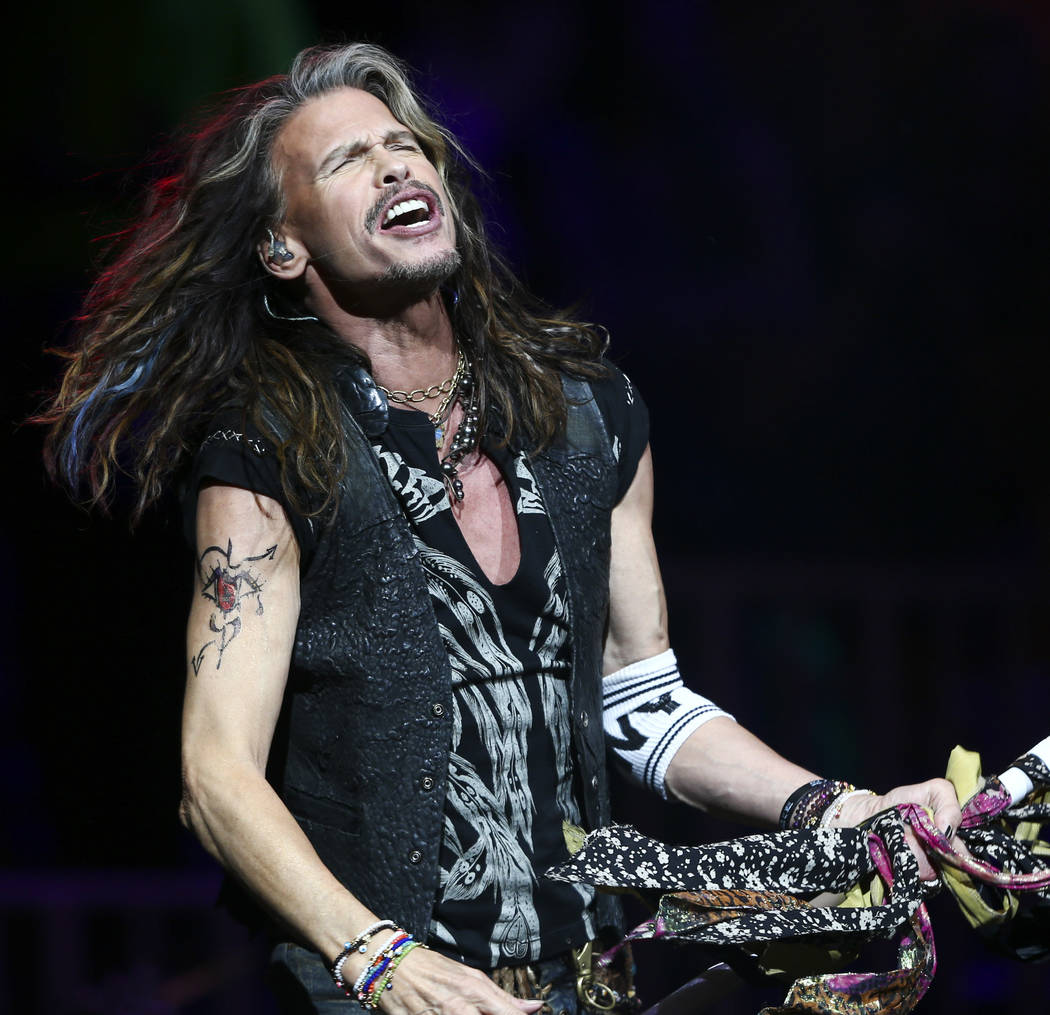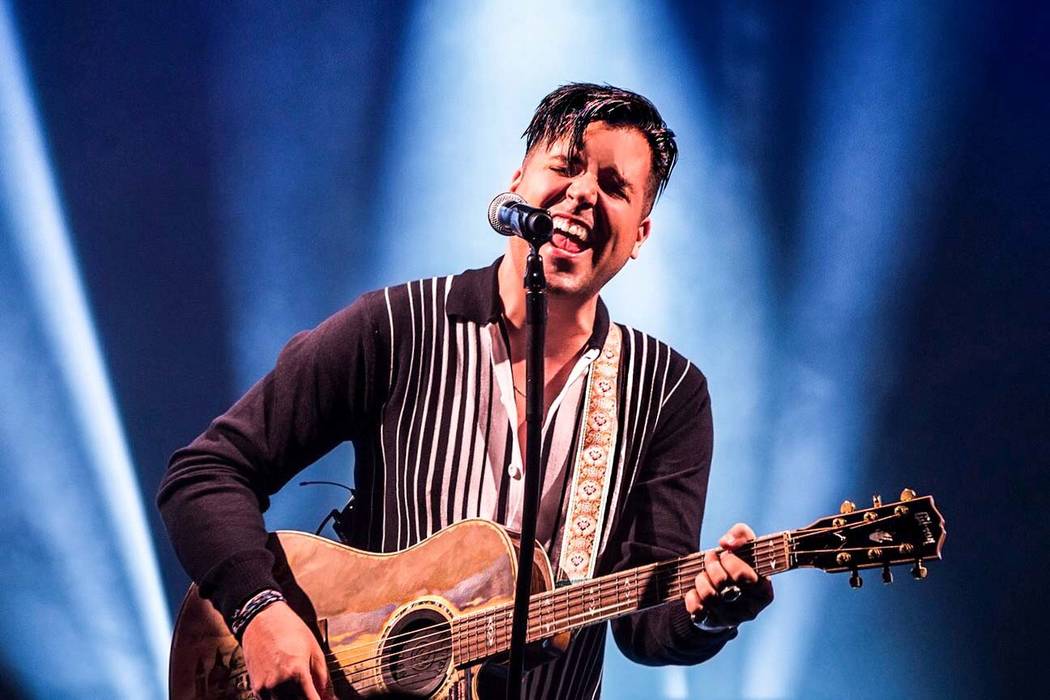 The Kats! Bureau at this writing is Tom's Urban at New York-New York, just before Panic! At the Disco plays T-Mobile Arena. Looking forward to this show, especially after some impressive reviews after the band's sold-out show at Staples Center in L.A. on Wednesday.
The fine music writer Bob Lefsetz of "The Lefsetz Letter," the type of critic typically reviews as an insider, sounded like an outsider in his account of that performance: "Baby boomers are no longer in control." And also, "If you went you'd get it. Even if you were unfamiliar with the material, about halfway through the nearly thirty song set you'd find yourself singing along with the choruses, shimmying."
Fine with me. As someone far wiser than I once said, let's groove tonight.
More from this scene, and elsewhere.
Tyler takes off
You'll notice some gaps in Aerosmith's 18-show series at The Park Theater: April 6, April 8, April 11, April 13, like that. No consecutive-night performances as the band thunders through the Strip to celebrate its 50th anniversary.
This staggered on purpose, dialed up by veteran front man and noted vocal acrobat Steven Tyler. A provision in the band signing its residency at the theater was Tyler needs at least one night between shows to rest his voice.
Tyler's manager Larry Rudolph offers a musical, if not medical, explanation: "Steven sings his ass off, every show."
Family albums
Frankie Moreno just released his first studio album in six year, "Broke Down in Paradise," which is awash in a surf-music vibe inspired by Moreno's recent trip to Hawaii. The writing Moreno brothers — Frankie and laconic bassist Tony Moreno — have stockpiled more than 100 songs since Jan. 2, running through all of those tunes during a withering run at Myron's Cabaret Jazz.
Moreno is releasing three more albums this year — including a double-album for the holidays — and plays Carnegie Hall with the New York Pops on Oct. 19 as a highlight to his adventurous road schedule (Moreno is also playing most Thursdays at South Point Showroom and select dates at Cabaret Jazz through November).
Having been based in Las Vegas for the past 17 years, Moreno is well-known for his productivity, but the collection of original work is astonishing even by his standards. "I've just been focused on writing," he says. "I haven't been doing much else this year, but writing and playing." A routine offset by shots of Crown, naturally.
The Andy Man
Emmy Award-winner Andy Walmsley is designing the set for "I Love The 90s — The Vegas Show," the concert production starring Salt-N-Pepa, Rob Base and All-4-One opening Oct. 12 at Paris Theater.
Walmsley is a world-class talent who has created dazzling stage shows for Human Nature at Sands Showroom, Terry Fator at the Mirage, and the in-development "A Mob Story" at Plaza Showroom.
The British-born Walmsley won his Emmy for his design of "American Idol" in 2009. This year, he designed the set for "The Muppets Take the Bowl" at Hollywood Bowl. I have also commissioned him to "re-imagine" my 10th-floor deck (cough) …
But seriously, Walmsley says, "The '90s show will be my best set in Vegas." He's working on a big TV project in China this week.
Seth Yudof of UD Factory, whose company produces the "I Love the 90s" show, says, "It is awesome that one of the best scenic designers in the business is based right here in Las Vegas. Andy has come up with a great design that matches our concept perfectly."
Cool Hang Alert
Rock This Town at Rush Lounge at Golden Nugget. Check the band's schedule on Facebook but 9:30 p.m.-1:30 a.m. most nights. Front man and band producer Harry Shahoian delivers a rock-cover lineup that is never boring. The Rush is a playground, and if you're lucky you'll find hotel owner Tilman Fertitta ensconced in his booth on stage right.
John Katsilometes' column runs daily in the A section. Contact him at jkatsilometes@reviewjournal.com. Follow @johnnykats on Twitter, @JohnnyKats1 on Instagram.