Frankie Moreno's next adventure: 100 new songs in nine shows
Updated January 7, 2018 - 9:37 pm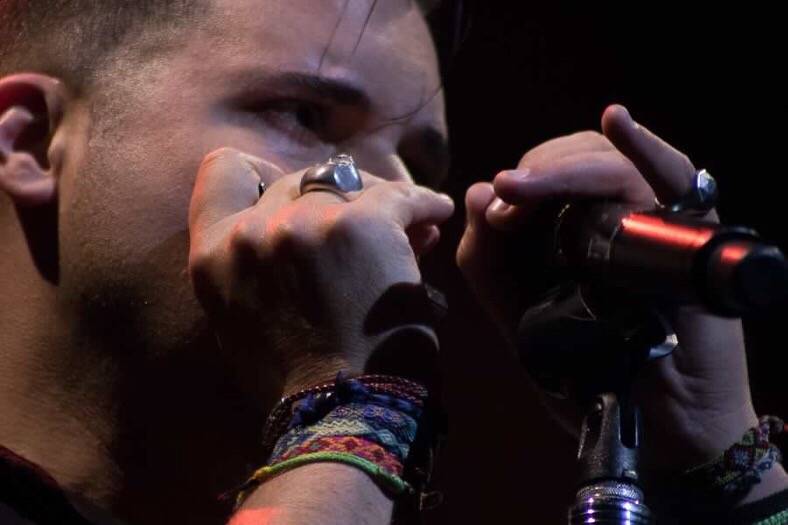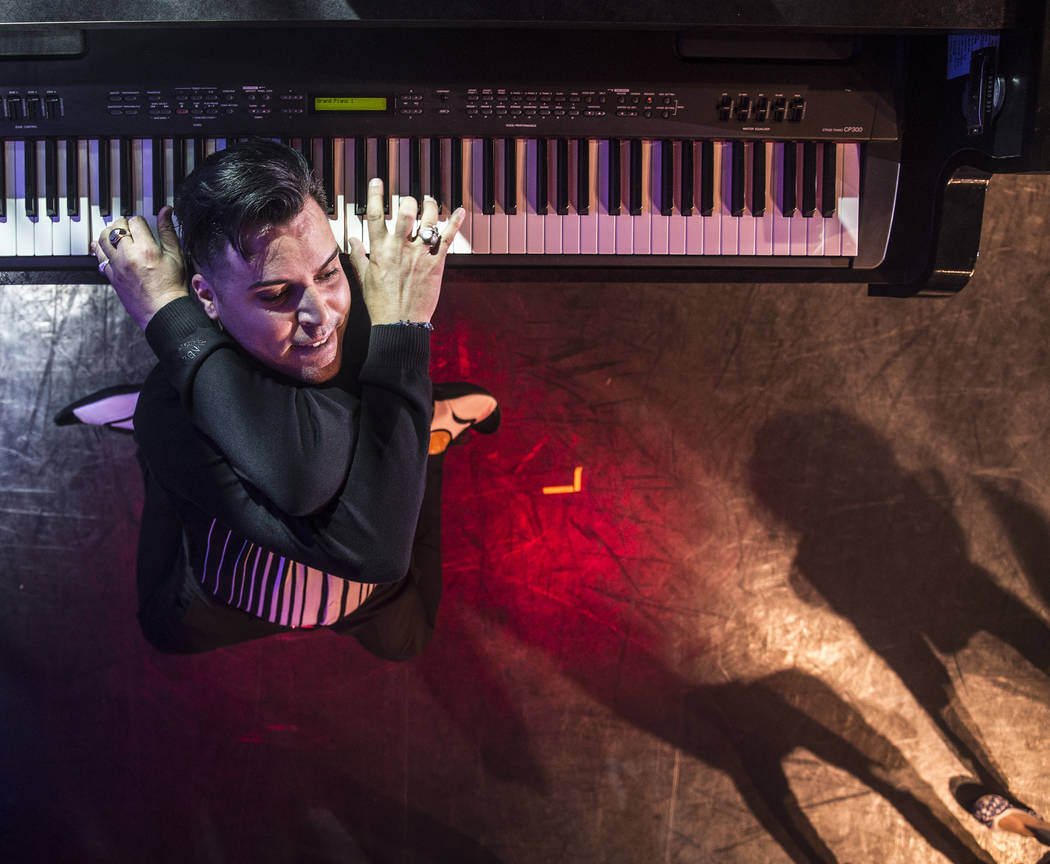 Frankie Moreno used to perform a little sleight-of-singing in his Las Vegas lounge shows. Performing at such venues as La Scala at The Venetian or Rush Lounge at Golden Nugget, the veteran Vegas showman was charged with covering radio hits of the time or classic-rock favorites.
Once in a while, he'd slip in an original song he'd just written, announcing, "This is the latest from Maroon 5!" or, "If you haven't heard the new hit by Matchbox Twenty, here it is!"
Moreno has long graduated from those days and fuses his live shows with a blend of covers and originals. In his 100-show run at Myron's Cabaret Jazz at the Smith Center, he's performed fully realized theme nights, centered on the music of such superstars as Ray Charles, Elvis Presley, The Beatles, Frank Sinatra, Jerry Lee Lewis and the like.
Nights have been dedicated to country hits, Motown, even a full orchestra summoned for an evening with Mozart.
Moreno has been struck by new inspiration for his upcoming nine-show series at Cab Jazz, a twice-monthly run that begins at 8 p.m. Tuesday: A new set of original songs for every show.
This concept calls for about a dozen heretofore-never-performed numbers, all written by Moreno and his bassist brother and chief collaborator, Tony Moreno, for every Cab Jazz show. That's about 100 new songs, a career catalog for many singer-songwriters. It's also an artistic adventure — writing entirely new material specifically for every show in an extended engagement.
"We just did everything we could think of for The Smith Center, and Tony and I are always thinking of new songs, new ideas, and this came up a few weeks ago," Moreno said. "I'm going back to how Mozart was asked to write music specifically for a little dinner party, and he'd get a string quartet together with the idea that it would be played just that night.
"I'm not Mozart, obviously, but I am a huge fan of him and that idea seemed like a something we could dig into."
Working with his brother, Moreno has banked 18 songs already, writing daily through the holidays. His imaginative fecundity is well-known; Moreno has been known to write four songs in a day without the quality of his work flagging. Fan favorites "Tangerine Honey," "Moonlight Matinee," "Some Kind of Love," and "Diva" were assembled in hours. "Cry Baby," a staple from his days at the Stratosphere Showroom, was conceived and finished in a single afternoon in Paris.
In all, Moreno has had 1,500 compositions published, either on his own or by other artists, many from his days as a contracted songwriter in Nashville, Tennessee. Moreno estimates he's finished more than 3,000 songs.
"The problem, for me, is just finding the time to sit down and write," Moreno said. "But we went through the whole first run at Smith Center with learning to memorize all of those songs without using charts onstage. It was always learn, learn, learn, and they are getting into it. We're used to the process now."
Moreno stopped and said, "But yeah, it's a lot, no question."
Moreno is particularly eager to play songs no one has heard of, in any genre. One, "The Good Stuff," is "kind of a Bonnie Raitt vibe, a little funky," as he says. "Burnout the Flame" harks back to Ray Charles. Moreno is recording each show, and with the possibility of issuing a "Best of Cab Jazz" album/CD/download by the end of this run.
Cab Jazz is not Moreno's only venue. Aside from performing-arts center shows later this year, he is also returning at 8 p.m. Thursday to South Point Showroom. His occasional, brisk-selling appearances have evolved into a weekly residency at Michael Gaughan's locals-friendly resort.
Those South Point shows, remarkable for their advanced video projection and the showroom's open dance floor, might be Moreno's most entertaining, all-around stage production yet.
But for pure composition ambition, the Cab Jazz concept is unmatched.
"The idea is to learn and grow," Moreno said. "That's the beauty of music."
John Katsilometes' column runs daily in the A section. Contact him at jkatsilometes@reviewjournal.com. Follow @johnnykats on Twitter, @JohnnyKats1 on Instagram.