Gilley's advice to Medley was very Righteous
Updated May 9, 2022 - 10:34 am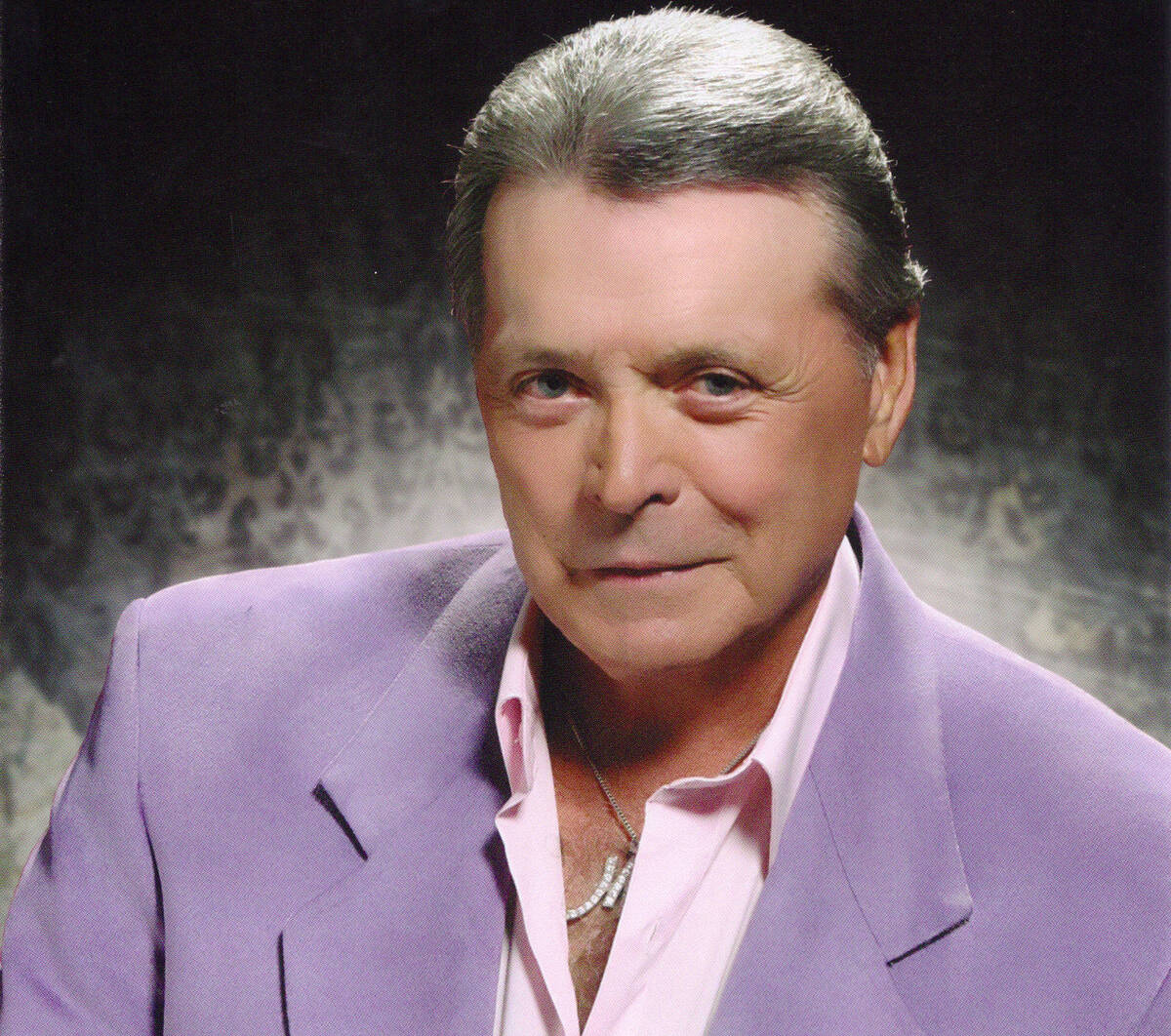 During the Righteous Brothers' shows in Las Vegas, Bill Medley mentions he and his late partner, Bobby Hatfield, have been inducted into the Rock and Roll Hall of Fame.
"We went in with Elvis …" Medley says. "Costello."
It's true. The Righteous Brothers were inducted in 2003, along with Elvis Costello, not Presley. But that line gets a laugh because of Medley's comedic pause. The rock legend is also a good-humored gentleman, on and away from the stage. He says of the Righteous Brothers' days opening on tour for the Beatles, "It was amazing to hear thousands of kids screaming at us (pause), 'We want the Beatles!' "
Those well-timed asides, and the banter between Medley and current sidekick Bucky Heard, have lasted through the years because of Mickey Gilley.
"Bucky was telling Mickey years ago that I didn't want to do humor in the show," Medley said Sunday, a day after Gilley died Saturday in Branson, Missouri, at age 86. "Mickey called and told me, 'Don't take that funny stuff out of the show. People love it. Don't make me come out there.' "
The jokes live on, through the Righteous Brothers' current headlining series at South Point Showroom. Gilley, whose namesake bar was a central scene in "Urban Cowboy" and inspired the saloon at Treasure Island, was friendly with both of the Righteous Brothers.
Heard often sang with Gilley, and his horn band played with Gilley in Branson and on the road, including dates at Laughlin's Riverside Resort. Heard and Gilley were both avid Atlanta Falcons fans, suffering together in Branson through their team's 2017 Super Bowl loss to the Patriots.
"He was just truly one of the greats, as I'm sure everybody that has ever met him will tell you," Heard said Saturday." He was great not only on the stage as an artist, but also as a human being."
Gilley was honored a half-dozen times by the Academy of Country Music Awards, and scored 17 No. 1 country hits on the Billboard charts.
The 81-year-old Medley lost a friend he said he met "about 100 years ago."
"I'll miss him terribly, as an artist, but mainly as a friend," Medley said. "I just loved him."
Chainsmokers' weekend
The club duo that lights up XS Nightclub and Encore Beach Club is set for a landmark weekend. The Chainsmokers, known individually as Alex Pall and Drew Taggart, release their fourth album, "So Far So Good," on Friday. On Saturday, they headline again at XS Nightclub.
The duo's latest album was developed and recorded devoid of deadline, beginning a couple of weeks after 2019 "Joy To The World" ended. Pall and Taggart spent six weeks in Oahu, and also worked in Joshua Tree, Calif.; London and New York. In a Billboard profile of the EDM duo, Taggart said, "I can't tell you how life-changing it was for me personally," and described the process as the "most euphoric period of my life." Interesting thoughts from the figures we know mostly from behind the party cannons.
New beverage at The Copa?
Barry Manilow has returned to the commercial-jingle community. Not full-time, but the Westgate Las Vegas headliner is the face of a new commercial for Dr Pepper.
I'm excited to announce that Dr Pepper Dark Berry is back—but only for people named Barry! Like me. #DrPepper4Barrys #DarkBerryIsBack #PaidSpokesBarry pic.twitter.com/QqHodc7yoP

— Barry Manilow (@barrymanilow) April 26, 2022
Manilow is promoting Dark Berry, a black currant-, blackberry-, and black cherry-flavored soda. The superstar showman says the new flavor is only offered to those named Barry, and he is kidding.
Manilow performed the first-ever Dr Pepper jingle in 1974, written by Randy Newman. The catch line: "The most original soft drink, ever, in the whole wide world!"
Manilow cut the commercial last month at International Theater.
"They sent me this very flattering presentation about why they wanted Barry Manilow to do this," he told People. "I would've said yes even if it was terrible — but it wasn't terrible. It was very witty and fun."
The new pop single runs through the spring. The suggestion here is to offer Dark Berry at the Westgate. Pair it with Real Barry.
Philharmonic finale
On the topic of brainstorms …
"MeChicano," the commissioned piece from Mexican-born composer Juan Pablo Contreras and the Las Vegas Philharmonic, could and should serve as a civic Latino anthem. This is an open suggestion for anyone at the City of Las Vegas, Clark County or State of Nevada. Contreras and Las Vegas Philharmonic music director Donato Cabrera like that idea, for starters.
The 12-minute piece was made possible through New Music USA's Amplifying Voices program. "MeChicano" debuted at the Philharmonic's season finale, "Beethoven and Contreras," Saturday night at The Smith Center.
While we're throwing ideas out there, Cabrera and the Philharmonic could work with Jerry Lopez and members of Santa Fe and the Fat City Horns on arrangements for some of their original songs. That would be magic. Lopez released a fantastic, all-Latin album, "Mis Raises," about a decade ago. A symphonic treatment of that music would be a great concert, if not an album.
Perrico's latest
On the topic of symphonic efforts …
David Perrico performed Wednesday at Reynolds Hall with far more musicians and singers onstage (68) than those in the audience (one, hello). This was a Pop Symphonic music video featuring Perrico's original compositions, the release schedule to be announced. Perrico's symphony is booked for a corporate event on June 3. He's been working on this orchestral score for several years.
Elsewhere, Perrico's Pop empire is cropping up around down. I caught Pop Latin at the Palms Pop Up Stage at its William Hill sports book. There, bands start at 10 p.m., or after the games close out. The space has potential, but ya gotta figure out where to put the stage. It's still being sorted out, but we truly dig the effort behind live music. We get the feeling the new owners from the San Manuel are totally behind live entertainment, too. Now, let's look at reassembling a killer small-cap, live-music venue, a graduated version of the now-closed Lounge at the Palms.
Cool Hang Alert
Monday's Dark presents the music of Madonna at 8 p.m. Monday (of course) at the Space. The partner charity is Project Marilyn, which focuses on collecting personal hygiene products for young women. Tickets are $20, go to mondaysdark.com for info.
John Katsilometes' column runs daily in the A section. His "PodKats!" podcast can be found at reviewjournal.com/podcasts. Contact him at jkatsilometes@reviewjournal.com. Follow @johnnykats on Twitter, @JohnnyKats1 on Instagram.